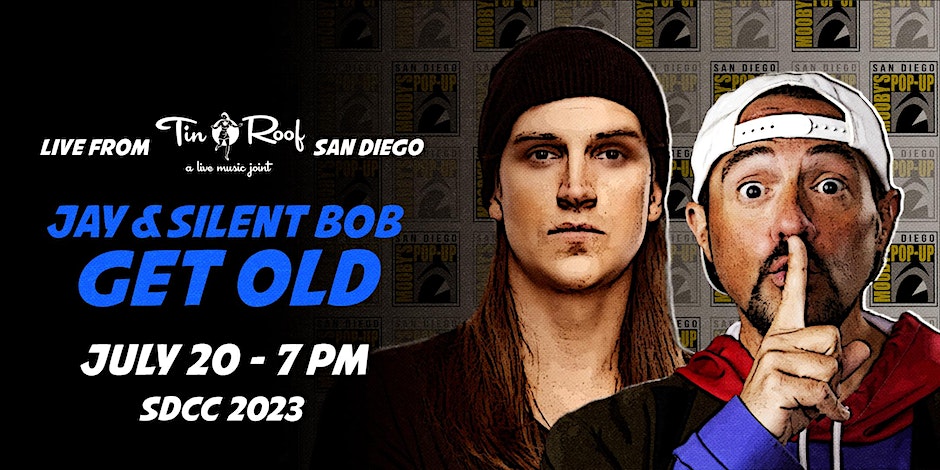 Jay & Silent Bob Get Old [SOLD OUT]
Tickets for this event are now SOLD OUT.
Kevin Smith and Jason Mewes sit down in the wake of San Diego Comic-Con to talk about fun stuff for fans to look forward to, at the Mooby's Pop-Up at the Tin Roof on Thursday, July 20 at 7pm.
Have some good, clean fun while getting filthy with this pair of foul-mouthed middle-aged hetero-lifemates!
Tickets are $30 and available now.