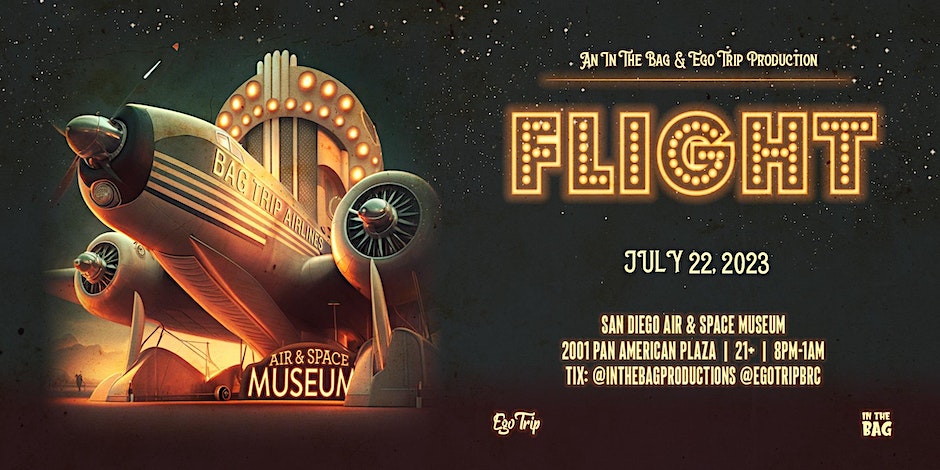 Flight @ the Air & Space Museum
You can take "Flight" with In the Bag Productions and Ego Trip at the Air & Space Museum in Balboa Park on Saturday, July 22 starting at 8pm.
This "sonic expedition" will take ticket-holders on a journey through space and sound. Arrive early to explore the museum's aviation and space exploration exhibits and ride 3D flight simulators that mimic the movement of flying, with sharp banks, sky loops, and dives. Simulators and exhibits will be open from 8pm-10pm.
From 8pm-1am, you can venture inside the inner atrium, with an aircraft from the 1920s through 1940s. BagTrip Airlines will take "passengers" aboard for an expedition of dreamy soundscapes, extraterrestrial visuals, interactive art installations, and intergalactic surprises.
Tickets range from $45 for a Super Early Bird to $60 for a general admission, and are available now.