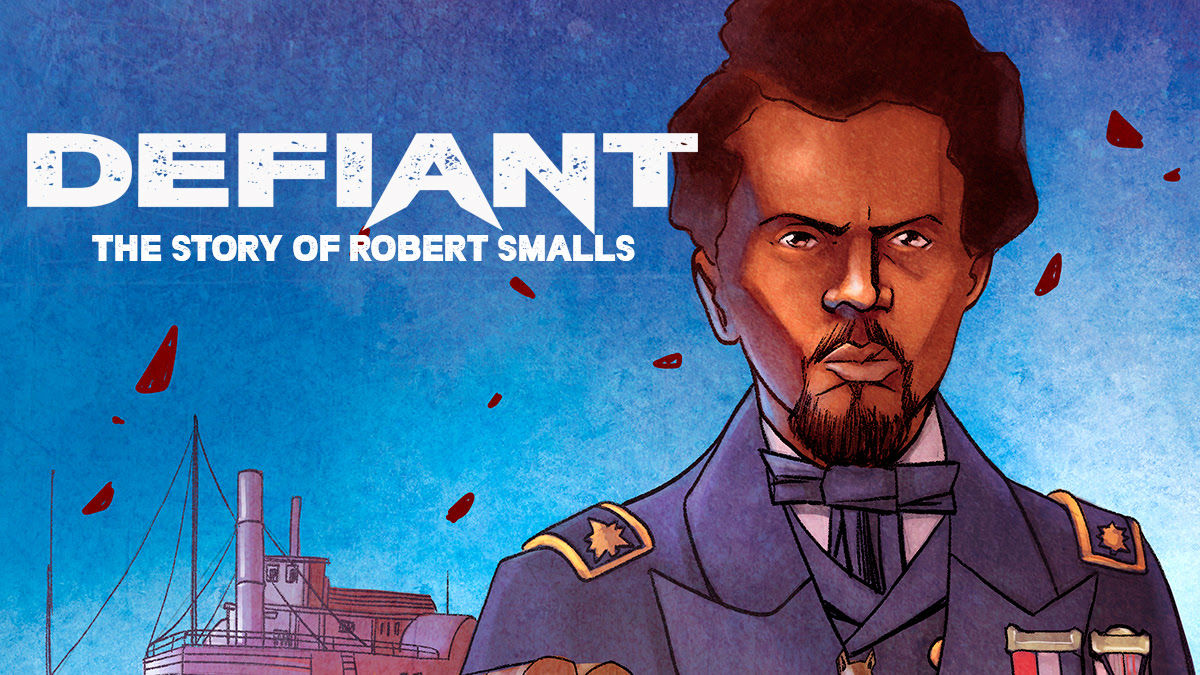 Legion M "Defiant: The Story of Robert Smalls" Launch Party
Legion M, the first fan-owned production company, is returning to San Diego Comic-Con this year in a big way.
The company has been busy working on Defiant, based on the true story of Robert Smalls, an enslaved man who went on to commandeer a Confederate warship in 1862 and sailed it to freedom, saving the lives of his family and friends — as well as eventually Captaining the vessel for the Union Army and serving multiple terms in Congress. A Kickstarter campaign for the project will be launching soon.
They'll be giving fans a sneak peek into Defiant: The Story of Robert Smalls graphic novel at San Diego Comic-Con with a panel, where you'll get more information on the project and to meet the team behind the project. They're also celebrating with a launch party on Saturday, July 22 at 7pm aboard the Berkeley Steamship, at the Maritime Museum at San Diego Comic-Con. General admission tickets are $50 and include one hour at the hosted bar, or you can get a VIP ticket for $150 for access to the VIP lounge, a "Special Gift", a limited edition autographed print of the Nikolas Draper-Ivey cover art, and a hosted bar for the entire party.