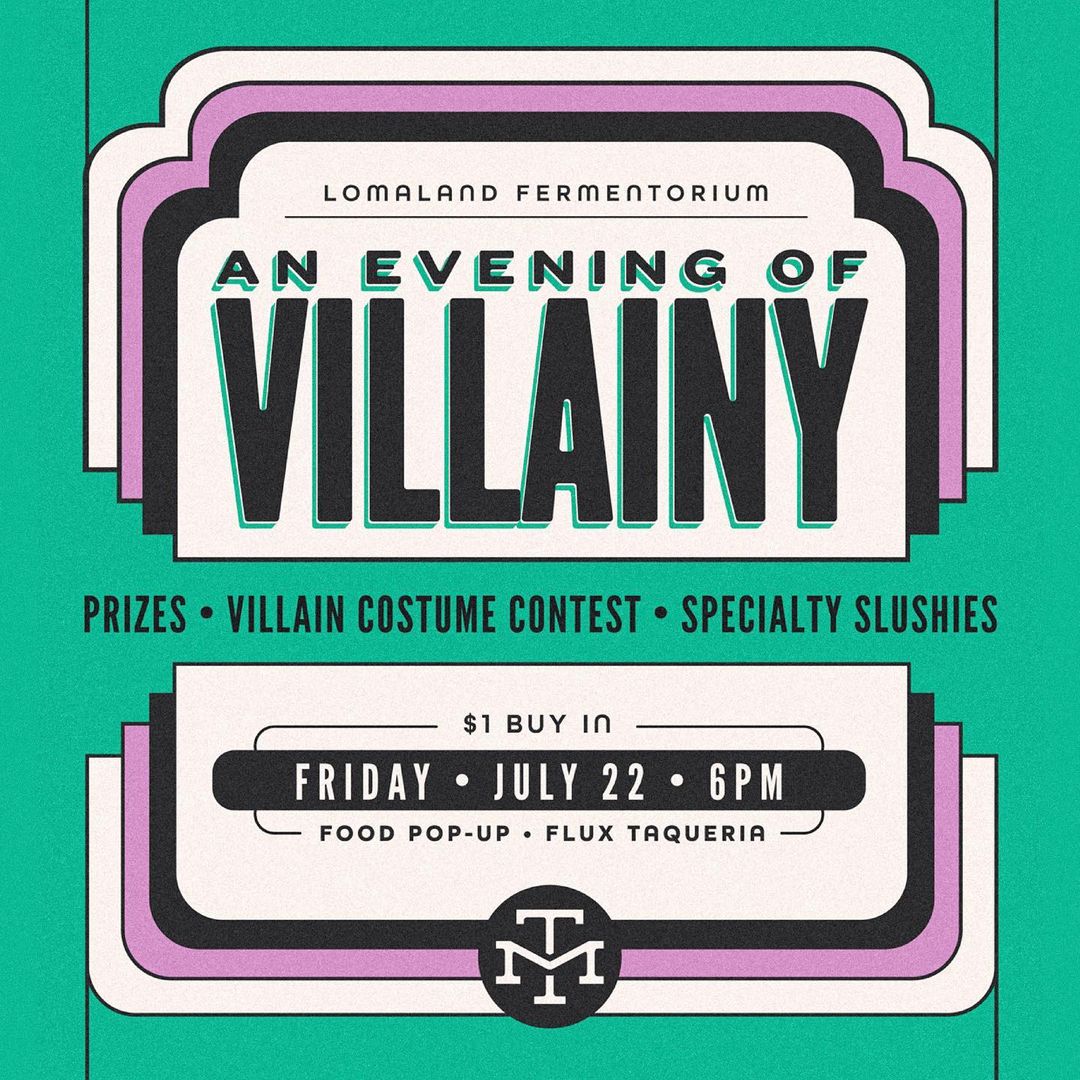 Lomaland Presents: A Night of Villainy
Celebrating the return of San Diego Comic-Con, Modern Time Beer will be hosting a gathering of contests, a competition of cinematic expertise, Special Project pours and 'Space Battle' themed slushies at Lomaland Fermentorium, 3725 Greenwood St, San Diego, on Friday, July 22 at 6pm. 7/22 at 6PM. Pop-up food vending by Flux Taqueria.
Patrons are highly encouraged to don their finest antihero-inspired attire, the most nefarious of which shall receive medals & highest honors.
Find more info on their Instagram.