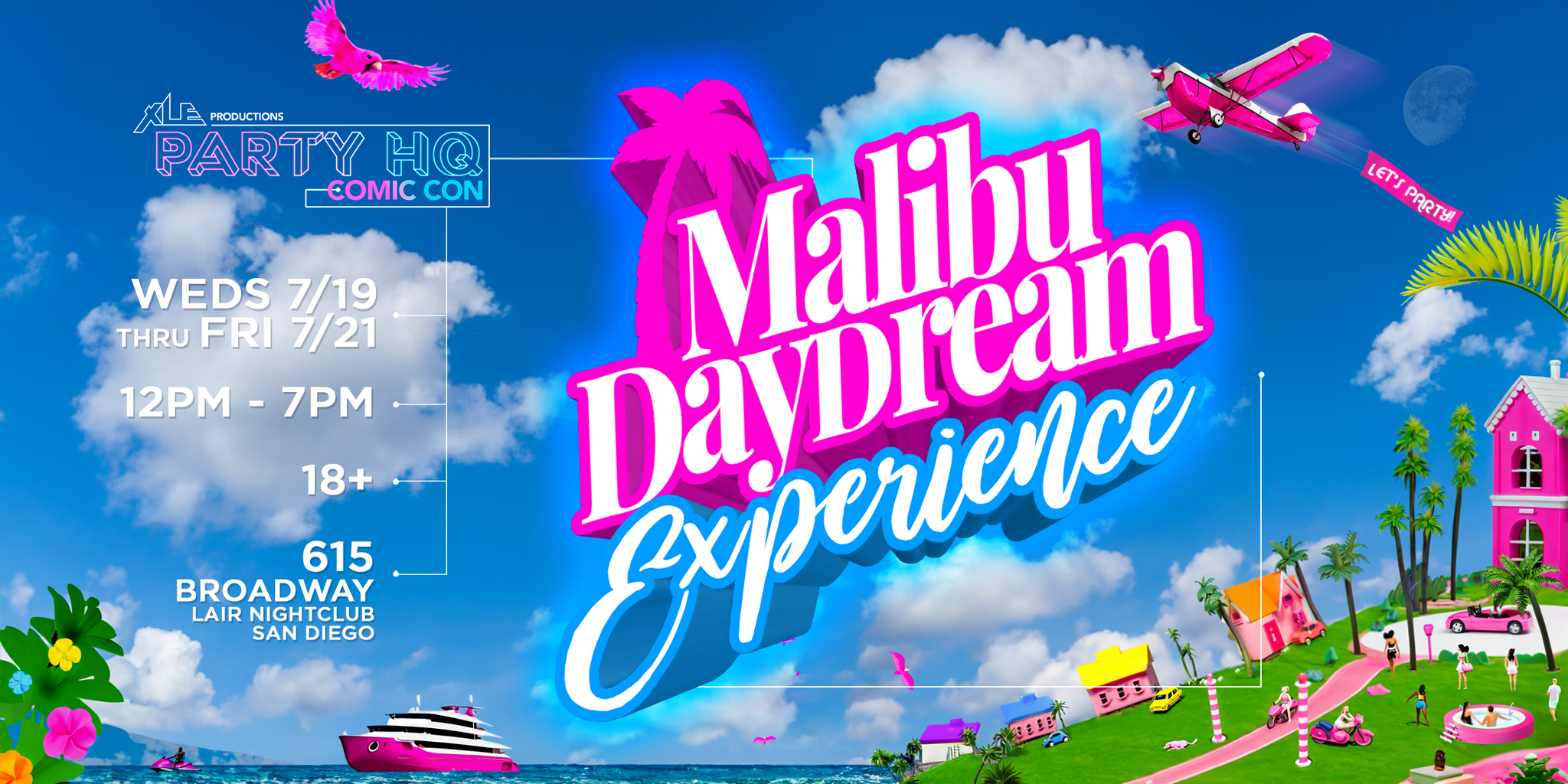 Malibu Dream Experience
Life in plastic is fantastic… and it's about to get a whole lot more fantastic thanks to the Malibu Dream Experience, presented by XLE Productions. Daily from Wednesday, July 19 – Friday, July 21, you can step into an "immersive plastic aesthetic atmosphere" at Parq Nightclub that will tickle you pink. This is an extended version of the VIP level access at XLE's other parties.
For $40, you'll get one hour in the interactive experience, which includes complimentary nonalcoholic beverages (and with adult-versions available at an additional cost), as brought to you by Aguas Frescas and Skipper's Lemonade Stand. There will also be complimentary sweets.
Times are available starting at 12pm each day, with the last pass starting at 6:15pm.
But the real fun is just beginning, as you'll also get to raid her closet for the party and show off your new look in a fashion game, lounge in a plastic ball-filled bubble bath, get your hair done, play a lawn game, or just "hang by the pool".
The event is 18+.