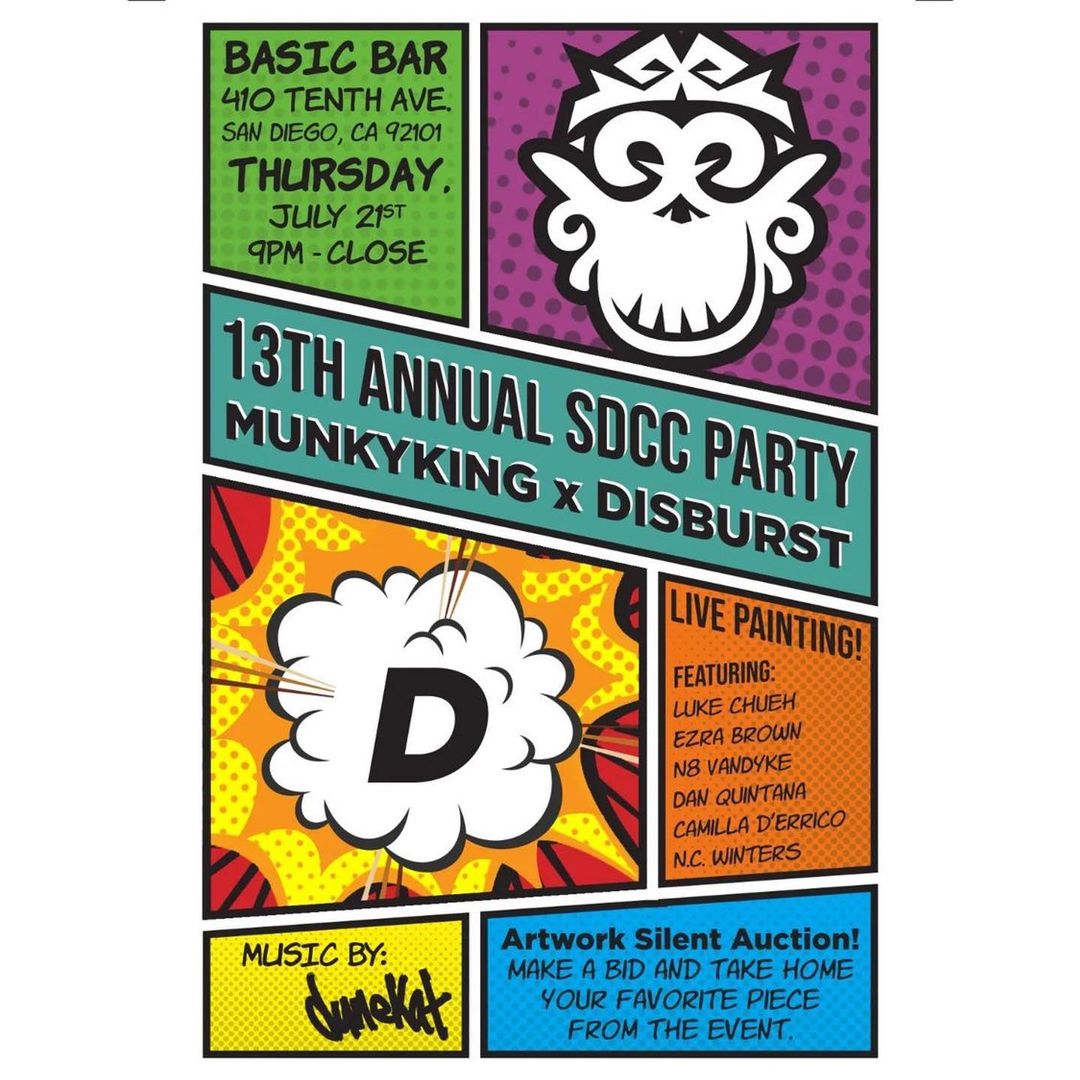 Munky King x Disburst 13th Annual Party
The annual Munky King party is a site to behold with live art being created before your very eyes from some of the greatest artists to every wield a brush (including Luke Chueh, Ezra Brown, Camilla d'Errico, N.C. Winters, N8 Van Dyke, and Dan Quintana).
This year, they are joining Disburst for a party on Thursday, July 21 at Basic Pizza, from 9pm to close.
There will be music, live painting, and a silent auction.