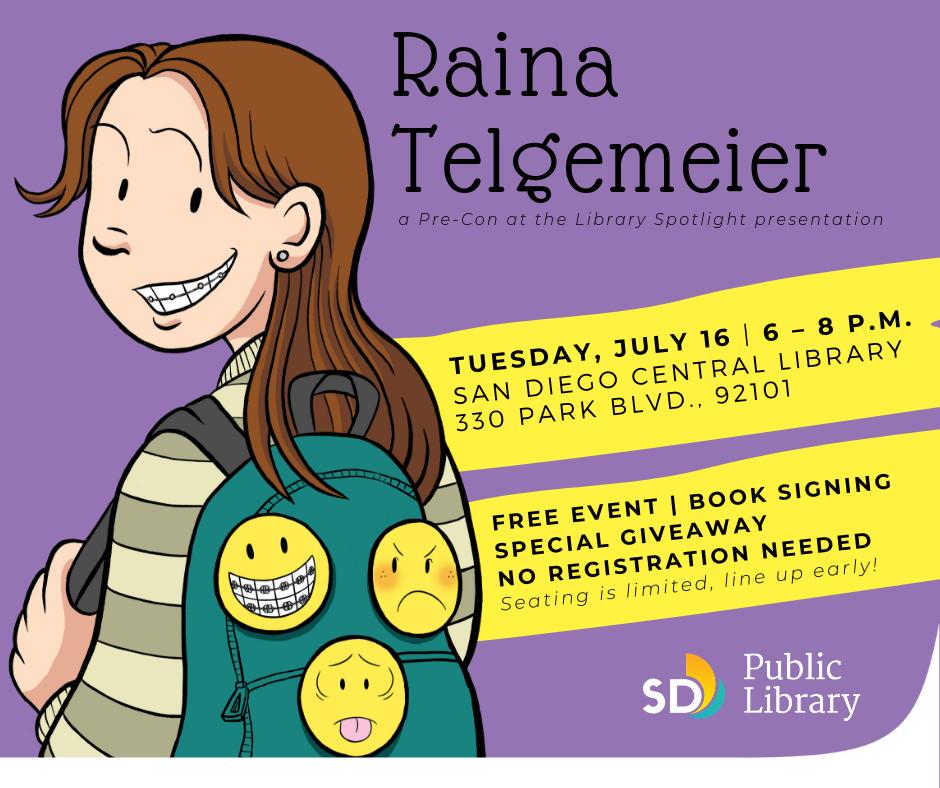 Raina Telgemeier – Library Spotlight / Signing
Cartoonist and author Raina Telgemeier, whose work includes Smile, Drama, and The Baby-Sitters Club graphic novels, will be participating in a free event on Tuesday, July 16 at the San Diego Central Library from 6PM-8PM. Stop by for a book signing and special giveaway.
Seating is limited, first come/first serve at the event.