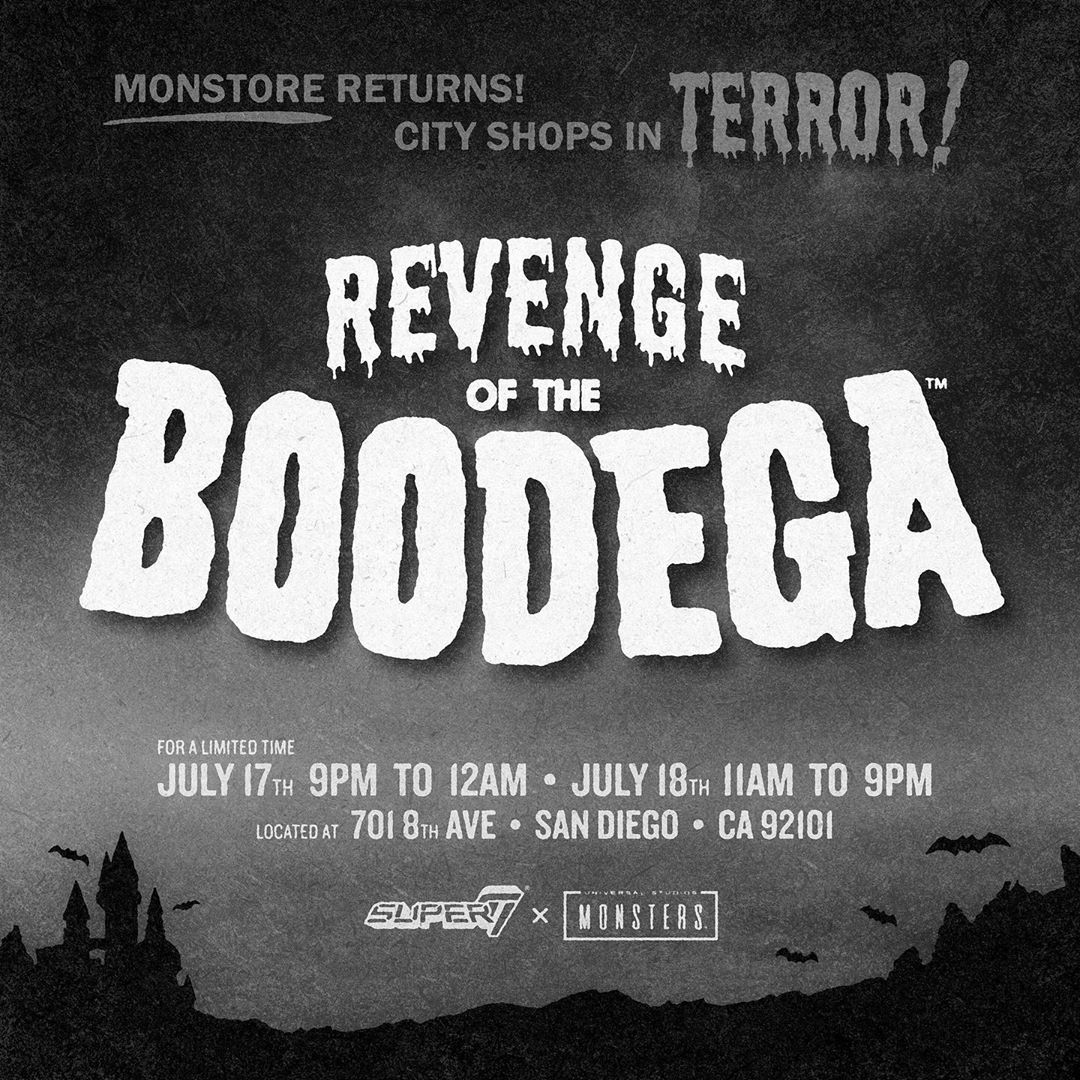 Revenge of the Boodega
Super7 is back with their popular pop-up shop, and this year's (first?) iteration is Revenge of the Boodega, a "monstore" dedicated to classic Universal Monsters.
Just a short 10 minute walk from the convention center (701 Eighth Ave, San Diego, CA 92101), you can stop by on Wednesday, July 17 from 9PM-12AM, or Thursday, July 18 from 11AM-9PM for horrific items and exclusives.
Comic-Con badges are not required to attend. The event is free to attend.