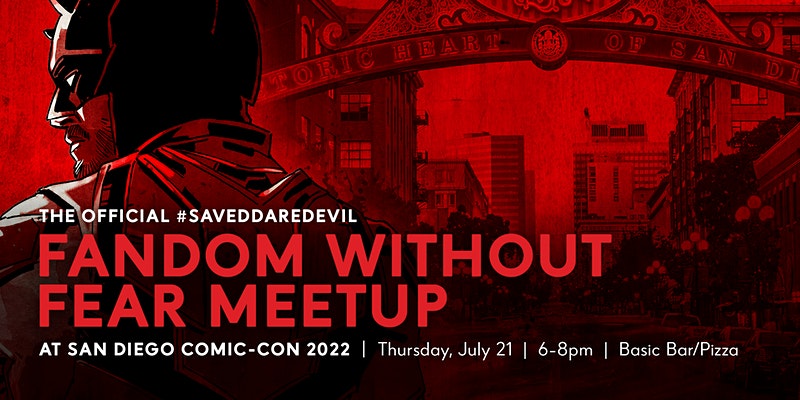 #SavedDaredevil Meet-Up
Daredevil fans can join a Fandom Without Fear meet-up on Thursday, July 21 at 6pm at Basic Bar/Pizza in the Gaslamp.
The event will include free food and non-alcoholic drinks, #SavedDaredevil swag bags in limited quantities, Daredevil themed trivia, and some prizes.
SDCC badges are not required, and will be first-come/first-serve, but you can RSVP for your ticket starting Friday, July 1 at 9am PT.