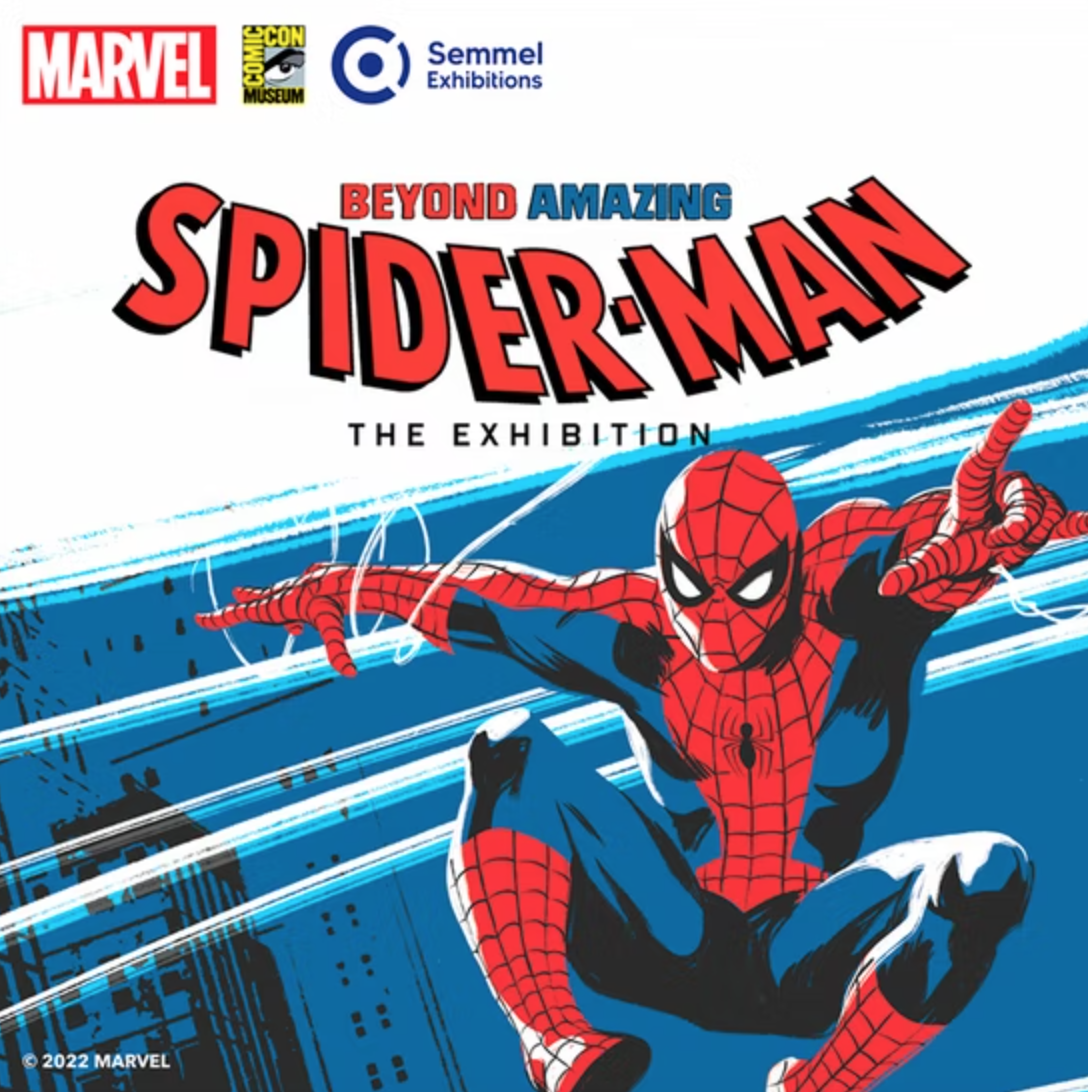 Spider-Man: Beyond Amazing – The Exhibit
Spider-Man: Beyond Amazing – The Exhibition will be swinging into the Comic-Con Museum starting this July, in celebration of Spider-Man's 60th Anniversary.
Attendees will be able to explore the history of the famous web-slinger, from his inception in the early 1960s to today. The exhibit will feature interactive installations and set pieces, information on the many creators who have contributed to Spider-Man's legacy, as well as view priceless artifacts, movie props and costumes, and more.
All ages are welcome, and tickets will be $24.99, according to the Comic-Con Museum (though FeverUp lists tickets as starting at $14.99). The exhibit will open Friday, July 1, and be open daily from 10am PT – 6pm PT, through January 1, 2023.
For you locals, head to the Comic-Con Museum now if you want to get your fix in before (here is a look at the current exhibits), as the last day to visit the Museum will be on May 31, before it closes temporarily to install the new Spider-Man exhibit.
Tickets will be available starting Thursday, May 12 at 9am PT via FeverUp.