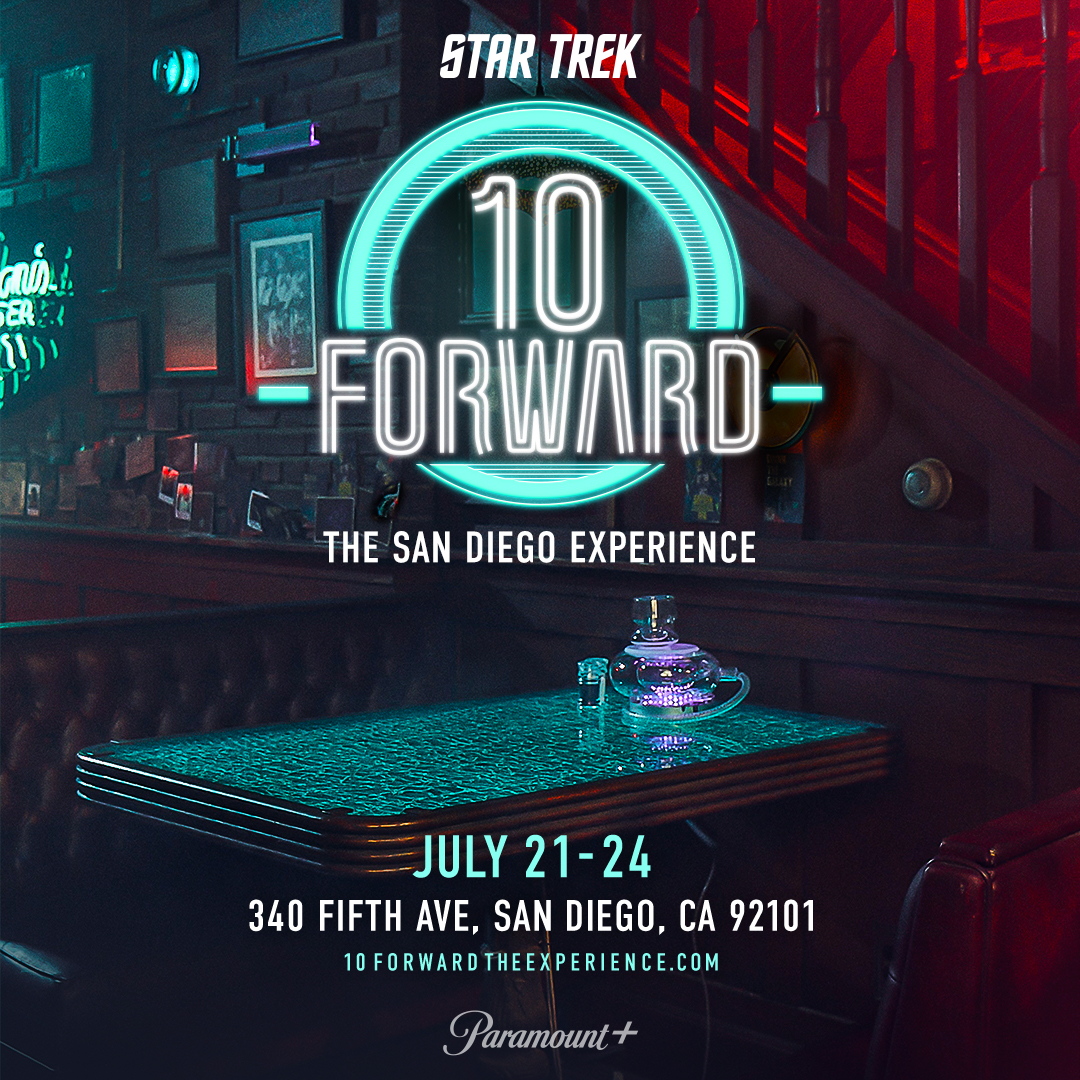 Star Trek's 10 Forward: The Experience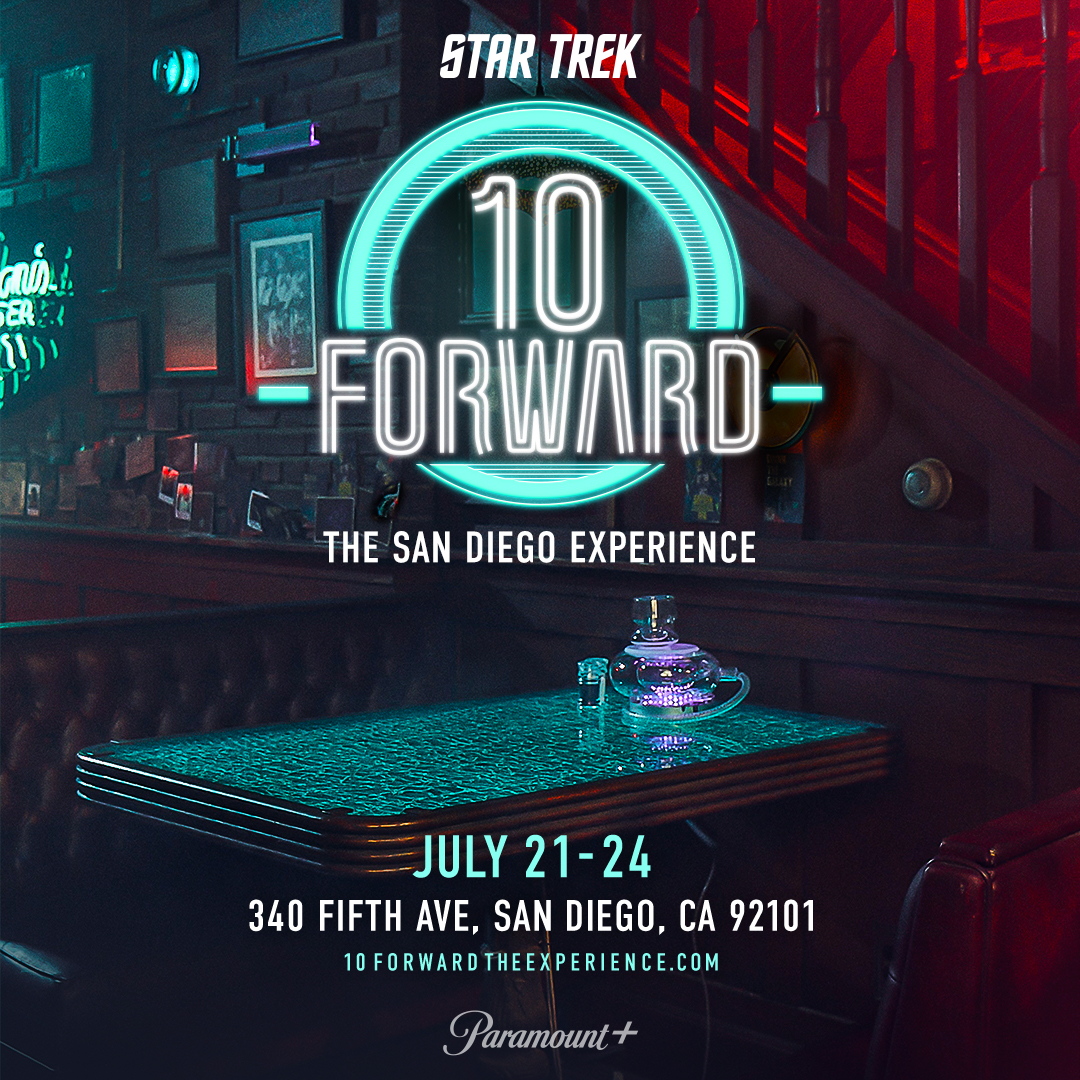 Paramount+ is bringing their "Star Trek's 10 Forward: The Experience" to San Diego Comic-Con this July.
Fans will be able to step foot into this immersive experience (at 340 Fifth Ave), to experience Starfleet's favorite watering hole for themselves. The event will give attendees a chance to experience tasty food, intergalactic drinks, photo ops, and interactive activations. There will also be exclusive merch available at the official 10 Forward Canteen Store, featuring exclusive Star Trek merchandise and some new custom products never sold before.
Tickets are $60 for a general admission (which includes admission, two cocktails, food, and access to the store and photo op), or $125 for a VIP Chef's Table, which includes everything the general admission ticket does plus entry to reserved seating, an elevated food experience, bespoke tasting flight, and a curated gift bag of swag.
The event will be open daily Thursday, July 21 – Sunday, July 24 at the con, during the folowing hours:
Thursday, July 21 1:30pm – 9:30pm
Friday, July 22: 1:30pm – 9:30pm
Saturday, July 23: 9:30pm – 11:30pm
Sunday, July 24: 11:30am-7:30pm
Considering Saturday is evening only, could something else be happening there in the day, perhaps with cast? We'll have to stay tuned to find out.