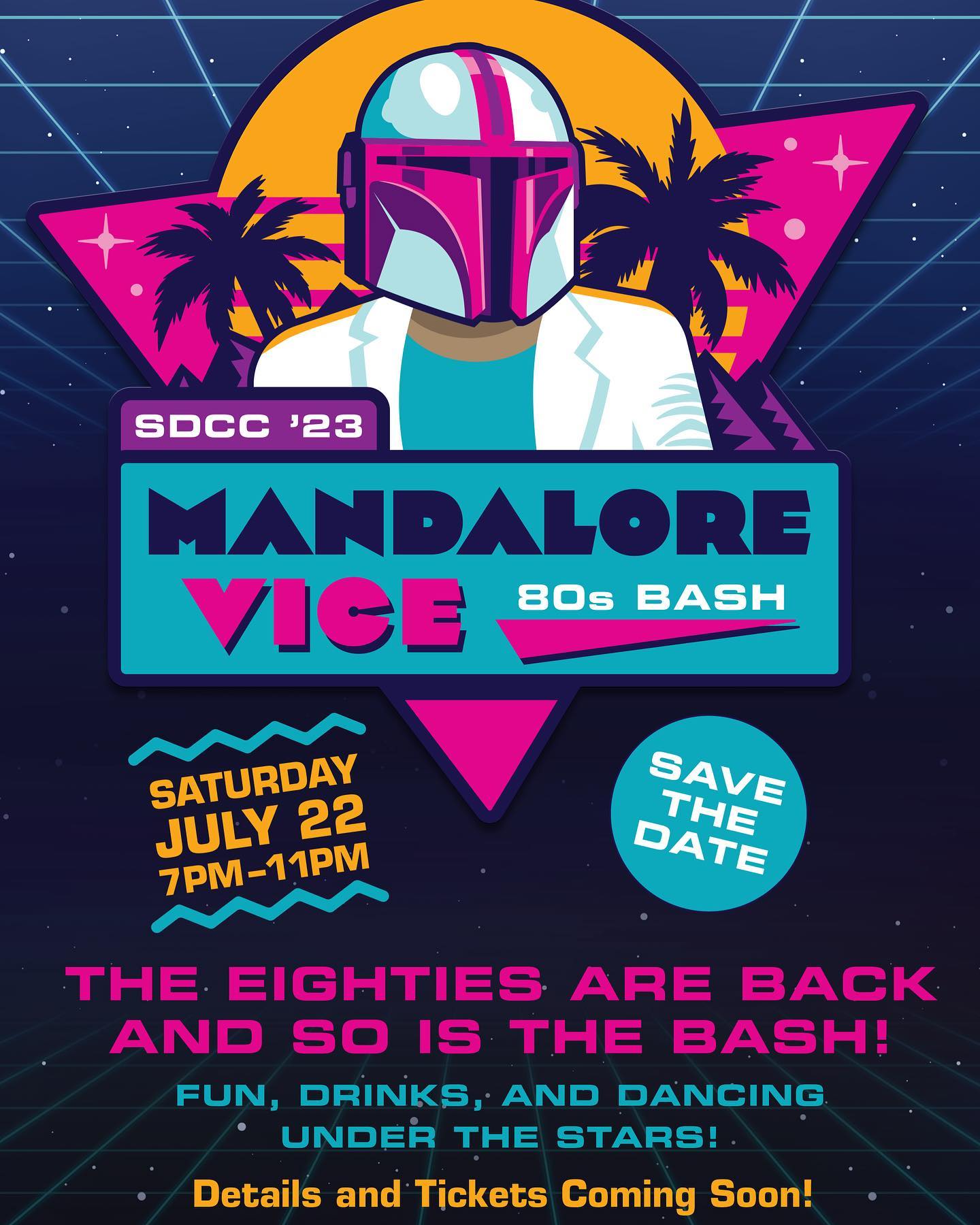 Star Wars 501st Annual Party "Mandalore Vice"
Get ready to travel to a galaxy far, far away… and all the way back to the 80's.
The annual 501st Legion San Diego Comic-Con party returns on Saturday, July 22 from 7pm-11pm at the San Diego Central Library for an evening of fun, drinks, and dancing under the stars.
Tickets are $65 and now available to anyone, and you can attend by Paypaling (Friends & Family) to chelseamazur@gmail.com
18+ event only. Open bar is 21+ only and includes vodka, beer, wine, and cider.