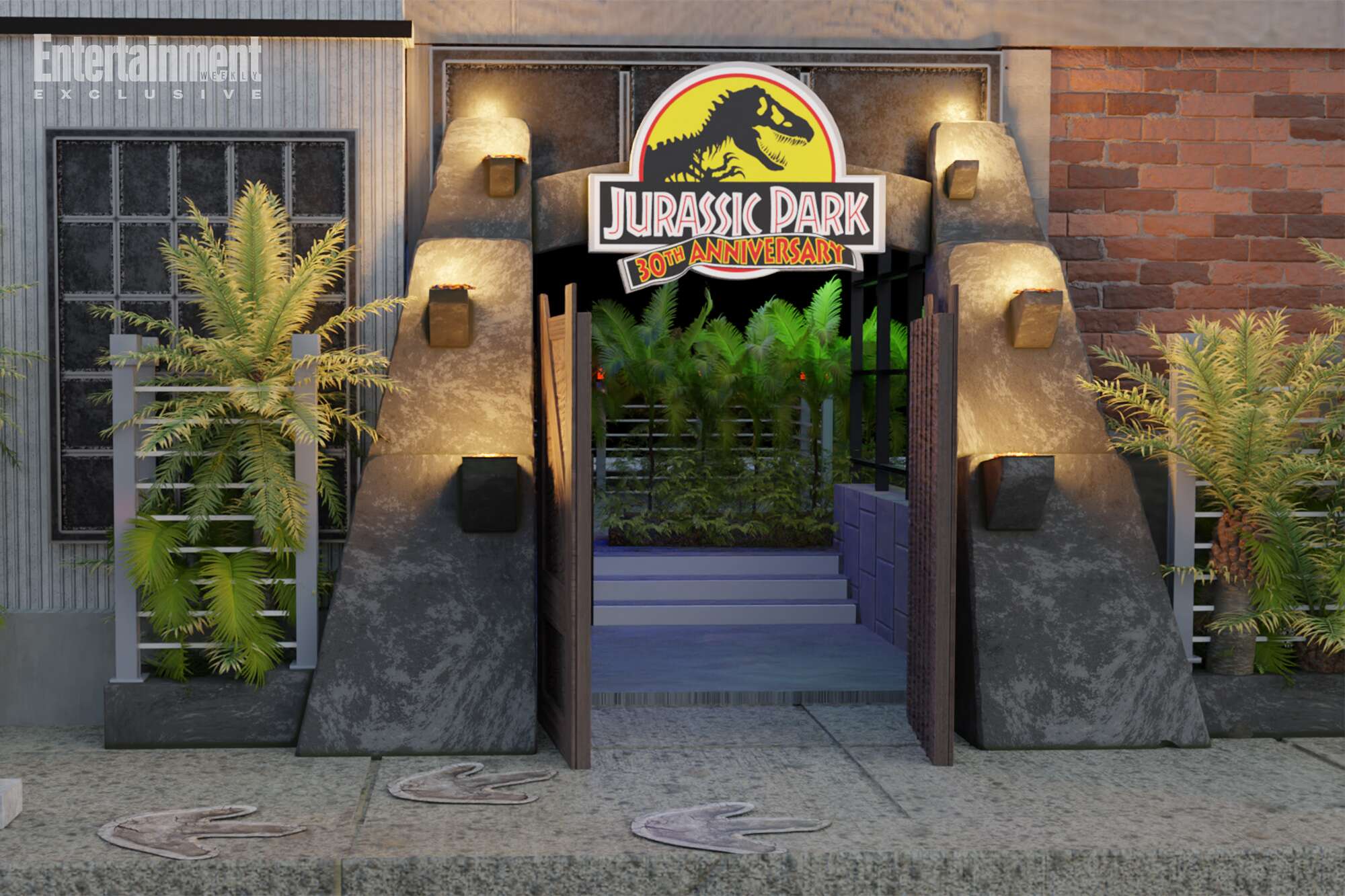 Step Into Jurassic Park
Hold onto your butts, because we've got some dino-mite news for you (we'll stop now — maybe). It's been 30 years since Jurassic Park came roaring onto movie screens, and this year, Universal Products and Experiences have big plans for this summer, in what they're dubbing "Jurassic June", but the reveals for which have already started.
Jurassic Outpost shared details on the expansive plans, which will include new broadcast, digital, and game content, new exclusives, celebration events, and the original film returning to theatres.
Entertainment Weekly revealed additional details about the Jurassic Park presence at San Diego Comic-Con today, which will be called "Step Into Jurassic Park". Fans will be transported into the world with a free, timed-event that will let you encounter some of your favorite dinosaurs and moments from the original 1993 film.
Starting Thursday, June 29 at 9am PT, you'll be able to make reservations on the official Jurassic Park website for the activation, which will recreate the Dilophausaurs attack on Wayne Knight's Dennis Nedry, as well as the infamous toilet scene (you know the one). There will also be giveaways, Jurassic-themed food offerings, and more.
The event will only be open for two days, on Friday, July 21-Saturday, July 22 from 10am-8pm daily at LUCE CIELO (315 15th St, San Diego, CA) — about a 20 minute walk from the convention center.