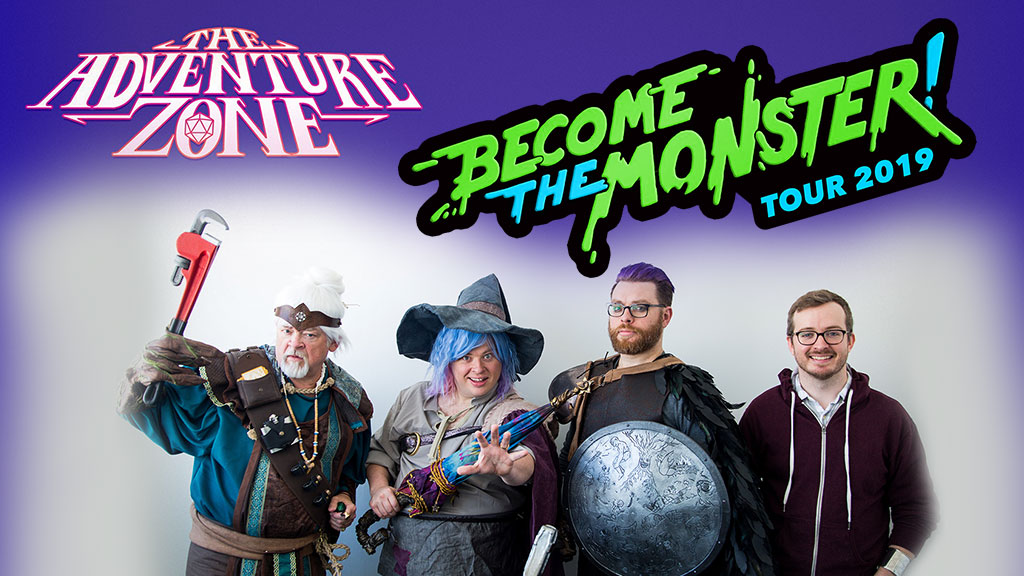 The Adventure Zone Become the Monster Tour
If you just can't get enough of The Adventure Zone, then you're in luck, as they've added a whole new show for San Diego Comic-Con: Become the Monster Tour. Brothers Justin, Travis, and Griffin McElroy of My Brother, My Brother and Me have recruited their dad Clint to play RPGs, and you can join them on Saturday, July 20 at 7PM at the Balboa Theatre to watch as they solve puzzles, make friends, and slay a few monsters.
Tickets go on sale to the general public on Friday, June 14 at 12PM PT and start at $43.