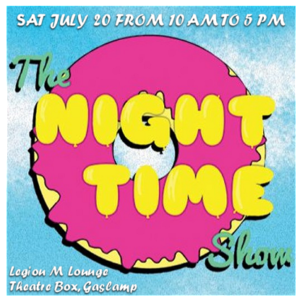 The Night Time Show, Legion M Fan Lounge
Hosted by Nickelodeon star Stephen Kramer Glickman, Mike Black, Matt Walker, and Emmy Nominated writer Mike Glazer, The Night Time Show is one of the top entertainment industry podcasts in America. They are teaming up with Legion M and ASIFA to record interviews with award winning actors, legendary directors and industry giants.
You can RSVP on Eventbrite (select Saturday).