A big part of each year's convention are the many offsite happenings. These are the events that happen outside of the convention center and include parties, concerts, screenings, and signings. On this page I'm going to collect links and overviews of the biggest events for 2010. Check back regularly as it will be updated whenever I hear about more events!
Reminder: The list is organized with the oldest events at the bottom and the most recent at the top. This way you don't have to look through the entire list every time you check for new events.
BOOM! Studios Drink Up – July 22nd – Celebrating Boom Studio's 5th anniversary, this party requires no invite or RSVPs and is right next door to the convention center at the Hilton Bayfront. 21+, more info is here.
Icons: A Pop Culture Music/Art/Fashion Explosion – July 24th – This all-day event is a celebration of pretty much everything awesome. I'm a bit confused on what this event actually entails but one should expect panels, exhibitors, and shows. It's kind of like a Comic-Con for those that aren't go to Comic-Con. More details are here.
LA Times Hero Complex Party – July 22nd – Hero Complex is a great LA Times column that is mandatory reading for many attendees. This event at the Puma Store looks to be just as awesome with many surprise VIPs expected. An RSVP is mandatory but doesn't guarantee entry. RSVP here.
Threadless Comics-On Tees Series Launch Party – July 22nd – Threadless is an awesome spot for finding the best tees around and people heading over to there party at the Industry Showroom can expect a first look at what designs they have coming up. The event is free and you can even win some cool stuff. More details, including an RSVP, are here.
Diggnation Live – July 22nd – This fan-favorite web show is hosting a live broadcast at the House of Blues. The event is completely free and open to all ages. More info is here.
'Serenity' Screening– July 22nd – The California Browncoats are hosting a screening of this modern scifi classic. All the proceeds go to charity and the event will be held at the San Diego Gaslamp. Tickets are coming soon but more details can be found here.
UPDATE: Tickets are now available here.
Awesomecon – July 24th – Much different then any of the other Offsite Events, Awesomecon is actually a Tim & Eric themed event that goes from 12 AM to 3 PM on the Saturday during the con. If you have never seen "Tim and Eric Awesome Show, Great Job!" you should know it's absolutely crazy and just about the oddest thing on TV (yet consistently hilarious). The event is completely free and includes a ton of fun activities including appearances from Tim and Eric. More details are here. (Thanks to Rick for the tip)
Repo! The Genetic Opera Screening – July 24th – This con staple returns for another year with a screening at the Gaslamp Theater near the con. Some of the cast and crew will be in attendance and Repo fans should have a great time once again. See the flyer here and buy tickets here.
Viva La Revolution: A Dialogue With The Urban Landscape (Art Exhibit) – Ongoing – The Museum of Contemporary Art in San Diego is hosting this exhibit featuring art from many of the world's top street artists including Banksy and Shepard Fairey. Admission is $10 and more details are here.
Hammer Improv Show – July 21st – Consisting of Alex Albrecht, Felicia Day, Tony Janning, Jeff Lewis, Sandeep Parikh, Tara Perry, Eddie Repanich, and Brooke Seguin, this up and coming improv group is heading to San Diego to preform one big show. Though details on tickets are TBA, they did announce that the location will be walking distance from SDCC and the show is available to all ages. Follow the group on Twitter for more developments and I will update this post when tickets become available. (Thanks to @kriziag and @theonetruebix on Twitter for the tip)
UPDATE: Tickets are now available here.
Chuck Tweet Up – July 23rd – Chuck fans should head to this meet-up the day before the Chuck panel to talk with fellow fans and discuss the show. The event takes place at Bar Ninety in Downtown San Diego and is organized by the folks at WeHeartChuck.com. You can follow the event's Twitter page for updates. UPDATE: The event now begins at 8:00.
Comic-Concert – July 25th – Dream Street Live and ComicsOnline are behind this geek-rock concert that includes geek comedy band Random Gibberish, LA based Mega-Man rock band The Megas, Seattle's geek rock specialists Kirby Krackle, and special guests that are TBA. Tickets are $10 (at the door only) and the event is 21+. More details and bios of the bands are here. (Thanks to Kevin for the tip)
Comedy Central's Free Comedy Show – July 24th – Comedy fans looking to save some money can head over to the House of Blues and see this evening of free stand-up with a variety of guests. The performers might not be as recognizable as the other comedy shows, but the price and venue are so good it just might be worth it. 18+ to enter the building and 21+ to drink. More details on the guests are here.
Celebrate the Web – July 24th – Lasting all afternoon and into the night, this event includes the talent behind many of the web's biggest shows discussing their trade and meeting the fans. Anyone who loves l web series' about scifi, horror, fantasy, or gaming should check this out. To find out who is going and get a lot more details head over here. (Thanks to @theonetruebix on Twitter for the tip)
The Old Globe Theater – One of San Diego's premiere theaters, The Old Globe, is in the middle of a their Shakespeare Festival and will have four shows going on at the time of the con. These include King Lear, The Taming of the Shrew, The Madness of George III. and Robin and the 7 Hoods (which will play every night as it is not part of the festival). More details and tickets are available here. (Thanks to Rico for the tip)
Casbah Concerts – This venue has been a home for some of the most popular underground music since it opened in 1989. Having a new band play nightly means that you can head over any day during the convention and see a new act. The bands preforming during the con are Maps and Atlases (Wed), MC Lars (Thu), The Loons (Fri), and Boris (Sat). The MC Lars show is even a special "Comic-con showcase" and cos-play is welcome. Get more info and buy tickets here. (Thanks to Josh for the tip)
National Cartoonist Society and Southern California Cartoonist Society Party – July 22nd – Buster's Beach House Restaurant is holding this gathering that includes some of San Diego's leading cartoonists. You can eat, drink, and converse with the cartoonists. Tickets are $15 and the restaurant is only a five minute walk from the convention center. More details are here.
HELP! The Beatles Tribute Band – July 23rd – This outdoor concert includes light refreshments and raffle tickets for prizes in addition to the performance. You can hear music from one of the most famous bands of all time played in a relaxing outdoor setting and there is no price for admission (only $1 per raffle ticket). More details here.
NPCA Concert at Bird Park – The "Cathryn Beeks Ordeal" band will perform country folk & rock music in Bird Park. You can enjoy the music, eat, and relax at this free concert. More information is located here and you can listen to the band here.
San Diego Zombie Walk – July 24th – The Zombie Walk returns to SDCC for another fun and free event. All ages are welcome and you don't even have to be attending Comic-Con to join in. I was part of the Zombie Walk last year and it's a lot of fun as tons of people get awesome Zombie face-paint and travel the streets of San Diego in a giant pack. More details are here.
Zombie Walk After-Party – July 24th – Right after the Walk, people that are 21+ can go to the Quality Social club to party, eat, and enter some great contests. Also, a portion of the bar sales will benefit Donate Life California (California's organ donation registry). More details are here at the bottom of the page.
Centre City Slam (NWA Pro: Mach One Wrestling) – July 24th – M1 wrestiling is putting on this special event that's a fundraiser for the YMCA. Any wrestling fan should definitely head to this as former WWE standouts Shelton Benjamin and Paul London, and current TNA star Brian Kendrick will be in attendance. Tickets are $15 for adults and $10 for children. More details are here.
X-Sanguin 9 Fail-Safe Party – July 24th – This huge zombie/fallout themed bash includes a dance floor, 3 DJ's, and the chance to explore San Diego's catacombs if you purchase VIP tickets. Buy tickets here and read more about it here. 21+
The League of Temporal Adventures First Society Gala – July 24th – UPDATED With New Details – Bands (including headliner Voltaire), drinks, and steampunk-infused happenings fill up this all-night bash. Tickets are $18 in advance or $20 at the door so purchase them here if you plan to attend. More info, including special guests, is located here.
City of Heroes Party – July 23rd – The makers of the hit PC game City of Heroes are in town for their SDCC panel and are throwing a party at the Hard Rock Hotel on Friday night. There will be raffles and refreshments. Get more info and learn how to RSVP here. 21+ (Thanks to Bavarian Erin)
Marked Men Party – July 23rd – This pirate-themed event takes place on a full-size pirate ship replica and looks like a must attend for any pirate fan. Tickets are here and range from $30-50. More information, including photos from previous events, can be found here. (Thanks to @Diana_Knight and @Markedmennet on Twitter)
The Comic-Con Mystery Show – July 24th – The Dinner Detective Interactive Murder Mystery Show puts on this special SDCC themed production that includes a full four-course meal and show. Tickets are $60 and can be purchased here. More info is here.
Adam Carolla Stand Up Show – July 24th – This comedy veteran comes to San Diego for one 9 PM stand up set on the Saturday during the converntion. Tickets are available here and range from $27 to $37. The show is 21+. (Thanks to Atrimus)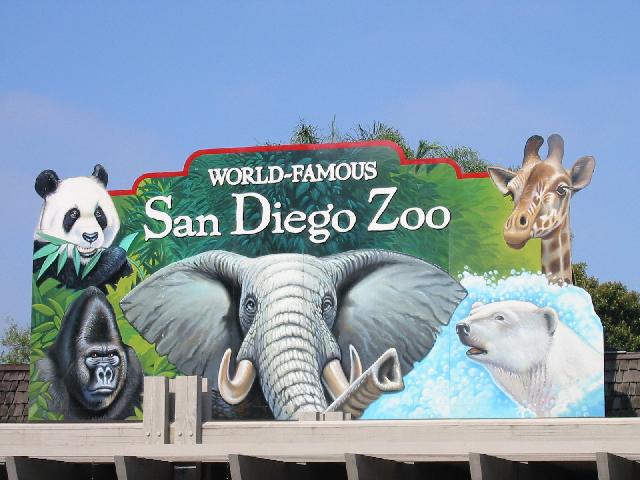 San Diego Zoo (Nighttime Zoo) – All Through July – Attendees searching for somewhere to go during the afternoon or night can head over to the zoo and check out the wide array of animals and things to do during the Nighttime Zoo program. Activities, shows, and music all run from 3 PM to 9 PM. Get tickets here and more information is here.
Dinosaurs (San Diego Natural History Museum) – All Through July – Any dino fans will want to head over and check out the Dinosaurs: Ancient Fossils, New Discoveries exhibit. You can also catch the Dinosaurs Alive 3D IMAX movie while you're there. Tickets here, exhibit info here, and movie info here.
Sea World (Summer Nights) – All Through July – An aquarium mixed with a theme park could be the perfect destination for any families or attendees looking to get away from the Con for a day or night and have a good time. Luckily for those attending SDCC all day, the park is open well into the night during the summer. Buy tickets here and visit the park's site here.
Heroes: Mortals & Myths in Ancient Greece (San Diego Museum of Art) – All Through July – Attendees with an interest in Ancient Myths and Warriors might want to take a trip to the Museum of Art in Balboa Park to check out this exhibit. See pictures of some items on display and get more information here.
Harvey – July 22-25th – Before it became a classic film, Harvey was a Broadway hit and now it is playing in San Diego. SDCC attendees can see it at Lamb Players Theater during the first few nights of the convention. Tickets range from $28-38 and can be purchased here. Get more info here.
Patton Oswalt Stand Up Show – July 23rd – Patton Oswalt is both a geek hero and a hilarious comedien. In town for SDCC, the San Diego House of Blues is hosting his stand up show on Friday the 23rd. Tickets for the 8:00 show are here and tickets for the 10:30 are here. 21+
Joel McHale Stand Up Show – July 23rd – In San Diego for the Community panel, McHale will preform two stand up shows at Humphreys Concerts By the Bay. Tickets are available here for both the 6:30 and 9:00 shows. Any fan of McHale's E! show The Soup should know to expect sarcastic and witty humor from this burgeoning comedian.
Distant Worlds: Music from Final Fantasy – July 22nd – The San Diego Symphony will be putting on this concert with music taken from all thirteen FF games. Expect scores ranging from epic to heartwarming in this special Summer Pops event. Tickets range from $25-100 and can be bought here. More details, including parking, can be found here. (Thanks to Michelle for the heads up)
w00tstock – July 22nd – This event combines a concert, comedy show, and overall geeky stuff into one awesome event. Though ticket prices are still TBA, w00tstock 2.4 has been scheduled for 7:30 on the 22nd in San Diego (21+). Regular hosts Adam Savage (Mythbusters), Wil Wheaton (Star Trek: TNG), and Paul and Storm (Singer/Songwriters) are to be expected but will all the Geek idols attending the con mean tons of special guests? I'd bet on it. Visit the event's site to learn about past w00tstocks and get more details about the SDCC one here. (Thanks to Michelle for info on the date)
UPDATE: Buy your tickets here before they are gone!
The Tweet House – July 23rd – The massive USS Midway will be holding this event that includes both panels about harnessing Social Media and a huge party. Video mash-up artist Mike Relm will be DJing the event and celebrities such as Levar Burton, Tyrese Gibson, and Brent Spiner are scheduled to attend the party. Tickets are on sale now here for $25 dollars. Find out more on the event's site.
Video Games Live – July 24th – Ever wanted to hear all your favorite video game music played by a massive orchestra? This concert series has been traveling around the country blowing people away with amazing renditions of everything from Zelda to Halo. The tickets range from $25 to $75 and though this might seem high, the show is sure to be one of the biggest offsite events of the con. Read more details on the event here, check out the official site here, and buy tickets here
Geek Girls & Friends Tweet-Up – July 23rd – The popular site Geek Girls Network hosts this event at the Jolt N' Joes in the Gaslamp District (the area across the street from the convention center). You can converse, meet the GGN staff, and party. The event is 21+ and people wanting to attend should RSVP here. Check out the post about it here for more details.
Know of any events that aren't on the list? Leave a comment so I can add them and give you credit.