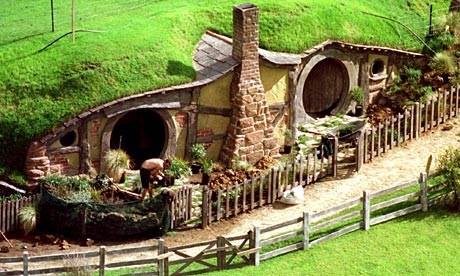 The good news is that Comic-Con has started sending out panel confirmations to each group that's putting one on. The bad news is this doesn't really affect us. Most of these hosts will keep the info private for at least a few weeks and might not even say anything until the full schedule drops very close to the con. Some details have started to slip out though, and they've given us a better look on what we'll see of the new Hobbit movies at SDCC.
The biggest announcement on this front is that TheOneRing.net has confirmed they will have another panel at this year's con. They've put one on for a while but this is extra special because of what it can entail. OneRing is about as close to official without being official and this means they have the best details about the Hobbit movies, but are still able to talk about rumors, set photos, spy reports, or unofficial predictions. I emailed their senior staff writer Larry Curtis and he mirrored the unfortunate rumors that an official panel is unlikely, saying
We do not know what WB or Jackson has planned but we do know with the production in New Zealand, they may be unlikely to take valuable people from there to the U.S.
Now this doesn't mean there's no chance, but it does mean that the top authority on the matters is doubting it. Still, if there is no official activity (except maybe a pre-recorded video from the set), the annual OneRing panel can easily step in and be the best place to get your Hobbit fix. They know this is their biggest year at the con in a long time and I doubt they'll disappoint. Not only is the entire staff well informed, this is their bread and butter, so expect great things from the panel. Also expect a huge crowd.