As evidenced by the massive schedule challenges last year in Ballroom 20, the popularity of television shows at San Diego Comic-Con has reached a fever pitch and isn't showing signs of cooling down anytime soon. We took a look at the slate of shows announced during this past month's upfronts and put together our take on what you might expect to see at SDCC this July.
The list of shows across broadcast and cable networks is massive, so this year we've decided to split up our annual list of TV shows which might make an appearance at SDCC into a series of posts covering the new and returning programming across all networks.
Our first post in the series highlighted the new TV shows from the Big Five networks. This second post in the series will run down all the returning TV shows announced for the Big Five's fall schedule.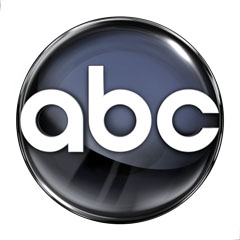 ABC
The House of Mouse has typically stuck with the SDCC demographic and in the past brought only their fantasy or sci-fi shows to Ballroom 20. With only two returning shows that fit the bill this year, we hope they expand their offerings and allow one or two of our favorite comedies to tag along for the ride. That's not to take away anything from those two returning shows, because they come as major fan favorites and with serious Comic-Con pedigree.
The first is Once Upon A Time, the Lost-meets-Fables series from writers/creators Edward Kitsis and Adam Horowitz. It just finished a successful rookie season and ended on a cliffhanger that radically changes the makeup of the series going forward. Kitsis and Horowitz also wrote for J. J. Abrams' Lost, and Once Upon A Time felt very similar with its flashbacks to the main characters' fairy tale beginnings. They must have also learned a thing or two about baiting an audience too long without a payoff, because they clearly took a chance at shaking up their ratings hit after just one season.
Also returning is Castle, or more like "Nathan Fillion and the cast of the hit TV show, Castle". Fillion is really the big draw here – the Mayor of Comic-Con could read the phone book and pack 'em in – but that's not to say Castle has been steadily building a sizeable audience going into its fifth season. What else can we say about this, other than check out our coverage of last year's panel and see for yourself why the show – and the panel – is a "can't miss".
Now for our wish-list. Other networks have seen success in bringing comedies to the convention. Hey, everyone needs a good laugh after spending hours in lines hoping to get into their favorite panels, right? We hope ABC understands this, too, and brings our two favorite comedies on the network, Modern Family and Happy Endings, to SDCC for the first time. Both are favorites among con attendees, and we think the lively cast on the two should make for some memorable moments during their panels. One can only hope, right?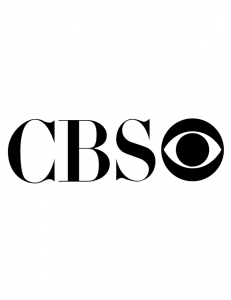 CBS
The number one network generally skews toward an older audience, but that shouldn't stop them from bringing back two returning shows to the con, Person of Interest and The Big Bang Theory.
Person of Interest was a bubble show but made the cut for the upcoming fall schedule and recently wrapped its freshman season on top of it's coveted Thursday timeslot. The J. J. Abrams-produced drama, one of three Bad Robot series on the fall schedule, stars Lost alumni Michael Emerson and had its series premiere at last year's SDCC with much success. Expect it to be back this year.
The Big Bang Theory is a Ballroom 20 staple and a shoe-in to return to San Diego this year. Not only is the show directly aimed at the Comic-Con crowd, but the cast and crew are known for their great chemistry and crowd-pleasing antics during panels. Expect long lines and a full-house whenever this gets added to this year's schedule.
Ironically, both shows fall on CBS's Thursday night schedule. As we are seemingly more aware of this than the network itself, we recommend they add a Monday comedy to the panel schedule this year. Given that How I Met Your Mother is only growing in popularity, and the majority of its cast are already icons of geek culture, we think this is a no-brainer. Please, Les Moonves, say yes? We don't care if you tell us who the mother is (spoiler: we may already know). We just want to see that great cast make its first trip to San Diego for a panel and Q&A.
;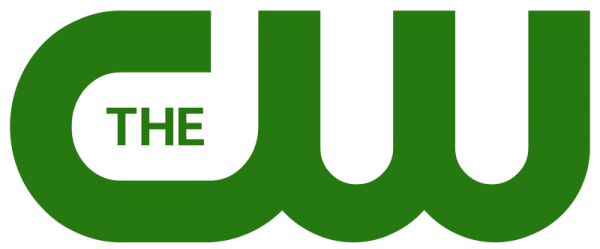 CW
The CW has always embraced Comic-Con, but has had a tough string of misses as of late. Two freshman series with big names behind them – Ringer with Sarah Michelle Gellar and The Secret Circle from Kevin Williamson – made their premieres at SDCC last year but didn't make the cut for the upcoming fall season. That leaves Supermatural, The Vampire Diaries and Nikita all making return appearances this year.
Supernatural is the little show that keeps chugging along. It was supposed to end after its fifth season, but its popularity has remained strong and through seven seasons has created a television mythology that rivals that of X-Files or Buffy. Now headed into its eighth season, expect the Winchester groupies to come out in full force. And be warned, there are a lot of them (present company included), so be prepared to get in line early for what might end up being its final season.
The Vampire Diaries, from the aforementioned Williamson, made a great first impression on the Comic-Con crowd. Now, going into its fourth season, it will undoubtedly return to San Diego and the screams for Ian and Paul will be heard all the way to La Jolla. We of course love it for its great writing and non-stop plot twists. And the hot female cast as well.
Back from the bubble is Nikita, which was also premiered at SDCC in 2010. It will return Fridays on the fall schedule, which wasn't kind to the show during it's second season. Now that Supernatural is moving to Wednesdays, Nikita's lead-in couldn't be more different in America's Next Top Model. It's sad to say this, but we think this might be your last chance to see Maggie Q, Lindsy Fonseca and Shane West on the stage together.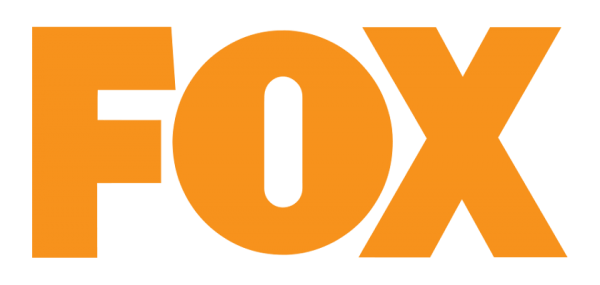 FOX
Let's all breathe a sigh of relief – Fringe is renewed! Pacey Con lives on!
Yes, the J. J. Abrams-created, fan-favorite sci-fi series is coming back for one last 13-episode season. Like Chuck last year, knowing that this is the end is going to be a bittersweet send-off for the fans who have been lining up for its entertaining panels over the past few years. Expect this to be one of the hottest panels of any day during the con weekend.
We'd be hard-pressed to find one show on the schedule as polarizing as Glee. Every year, it seems the argument is being made that the Gleeks, like the Twi-hards, are to blame for the insanity of percuring a Comic-Con ticket in recent years. We say that's a cheap shot – look at The Avengers box office to see why SDCC passes are the hottest ticket in America outside of the Super Bowl. With that said, we welcome an expected Glee back on the panel schedule for 2012.
Bones was a last-minute no-show last year, and its spinoff The Finder was recently cancelled. However, having been renewed earlier in the spring, expect David Boreanaz, Emily Deschanel and crew to be back at SDCC to talk about the series and its upcoming eighth season.
The Simpsons, Bob's Burgers, Family Guy and American Dad have all been renewed for the fall. FOX typically blocks its animation programs together for a rotating panel at SDCC, and we're expecting the same for these four shows this year.
Keeping it in the Deschanel family, if there was one show that hasn't yet been to SDCC it would be Zooey's New Girl. It's got geek references abound, it's built up respectable ratings among the masses and has generated even bigger buzz for it's lead actress. It would undoubtedly be well-received if FOX decides to bring it to San Diego.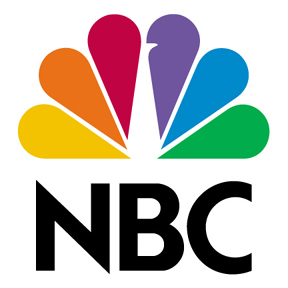 NBC
The last of the major networks, and the bottom of the ratings as well. Things haven't been going well for the Peacock, even while its sister cable networks are flourishing. That said, there are really only two, maybe three shows that might end up on the panel schedule for this year's SDCC.
Grimm premiered at last year's con, and although we weren't impressed there were many more who thought differently. It's respectable ratings and impressive DVR numbers earned it an early pickup for season two. Expect NBC to bring it back to the con this year.
The big news from NBC, however, is its offseason drama surrounding crowd-favorite Community. Creative differences between notoriously difficult Chevy Chase and creator/showrunner Dan Harmon, leading to Harmon's dismissal from the series heading into its fourth season. Fans of the show have been outraged, and Harmon and Community were trending topics on Twitter days before and after the news hit. With that said, NBC would have a powder keg situation if they tried to do any damage control in front of the Comic-Con crowd. The sad news is, although it has been renewed, we would be surprised if it made the schedule this year. NBC might opt to bring the Parks and Recreation cast, or maybe 30 Rock to talk about its seventh and final season, in its place.
What shows are you interested in seeing this year? Let us know in the comments!
Watch for our next post in the TV Shows of SDCC 2012 series coming soon!