DC has some supersized news for you today: They're back at San Diego Comic-Con in a big way.
Although the popular WB/DC booth wasn't on the show floor last year, DC is back in 2023 with their own booth, #4645. You can stop by all week long for in-booth signings (including DC President, Publisher, and Chief Creative Officer Jim Lee, as well as Founder and CEO of McFarlane Toys Todd McFarlane), merch, and more.
Throughout the show, you'll also find them with panels, including the World Premiere screening of Justice League: Warworld, and tons of DC talent on hand as well. And while there are no details yet, DC also hints at an offsite presence.
At the booth, you'll find a variety of comics, graphic novels, and new merch. They'll also have limited printings of Superman "Big Blue" Edition, Silver Screen Editions of Batman #655 (LE 1000; $15 each), Booster Gold #1, Authority #1(LE 1000; $15 each) and Supergirl Woman of Tomorrow #1 (LE 1000; $15 each), a facsimile blank sketch cover variant of Batman #655, SDCC-exclusive hardcovers for Nightwing Vol. 1: Leaping Into the Light, Poison Ivy Vol. 1: The Virtuous Cycle and Batman by Grant Morrison Omnibus Vol. 1, plus limited-quantity chase product like the Sandman Helm Masterpiece Edition, and more.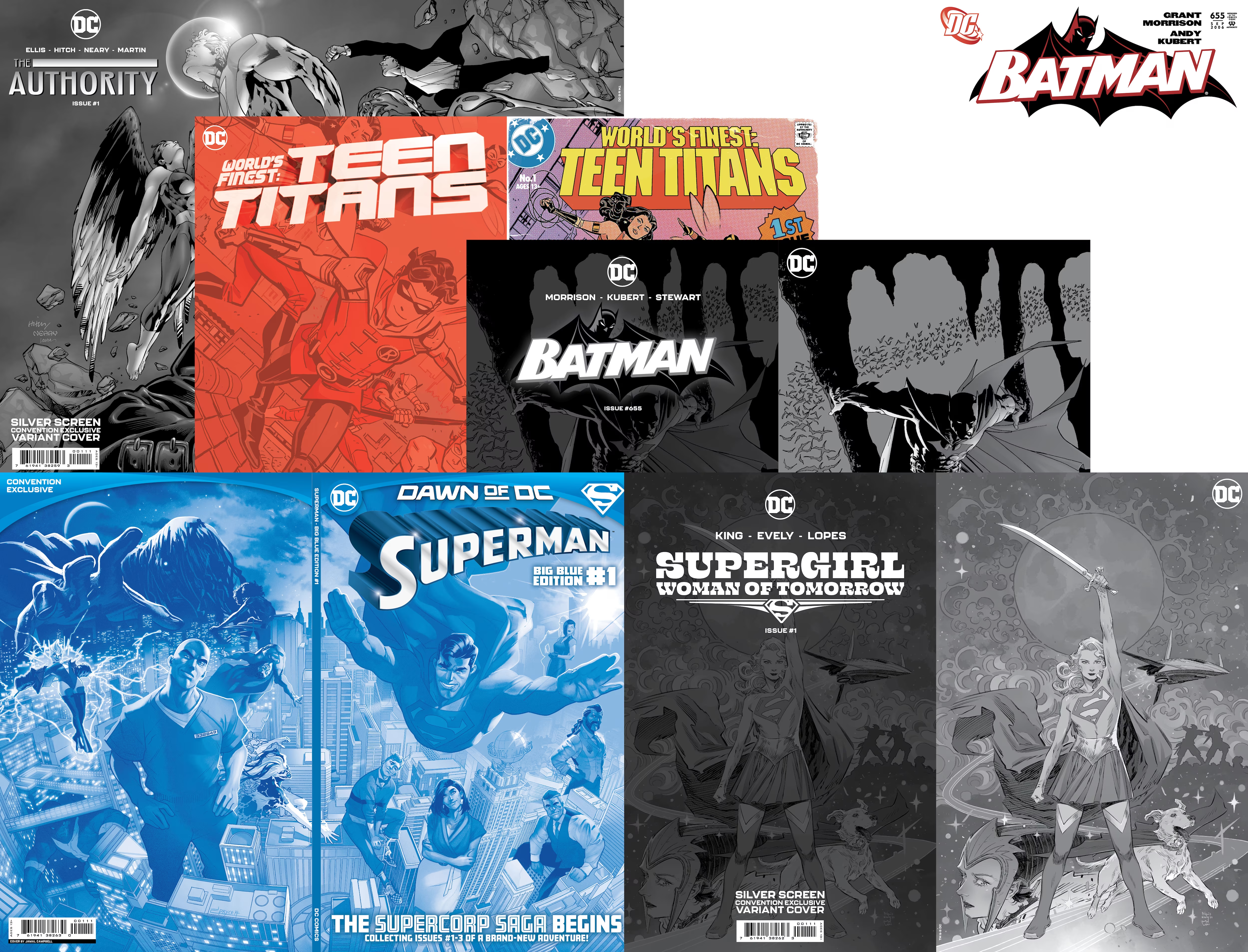 Fans will also find the DC Shop at the booth, with three new Blue Beetle t-shirts, a Dawn of DC" enamel pin, t-shirt and zip-front hoodie, t-shirts with new artwork commissioned from Bill Sienkiewicz, Jill Thompson, Eric Tan and Phantom City Creative, limited quantities of DC caps from 9Forty, a Gotham City Classics Batmobile Collector Pin Set featuring the 1966, 1989, 1992 and 1995 Batmobiles (along with a convention-exclusive mystery pin), and more — with even more items still to be revealed.
McFarlane Toys will also be offering pre-orders on DC action figures, poly-resin statues, and will have DC Multiverse and DC Direct product for sale (while supplies last). Cartamundi, a worldwide leader in playing cards, will be unveiling their newest collection of DC Hybrid Trading Cards by Hro at the booth, while DC Hybrid Trading Cards will allow fans to collect designs showcasing iconic art from DC's comic book history, including fan-favorite characters like Batman, Superman, Wonder Woman, and so many more. You can scan the QR code on the back of each card to unlock its digital twin and join the Hro community. Visit the Hro website on July 12th to learn more about this new collection. DC Bat Cowl holders will also have a unique opportunity at SDCC. More information to come including exact dates, times, and details.
[UPDATE July 17]
The Sandman Helm Masterpiece Edition, limited to only 25 copies, will be sold for $750 each. The set includes the entire saga in six leather-bound hardcovers, art prints, and a new story by Neil Gaiman.
[UPDATE July 12 #2]
McFarlane Toys final reveal for San Diego Comic-Con is the Batman Knightfall 30th Anniversary Gold Label Action Figure. Exclusive to SDCC at the DC booth, #4645.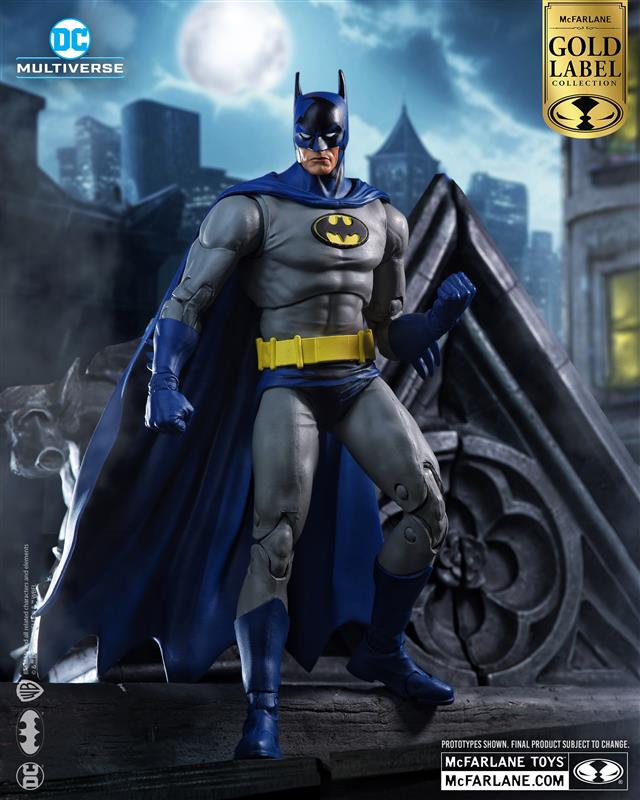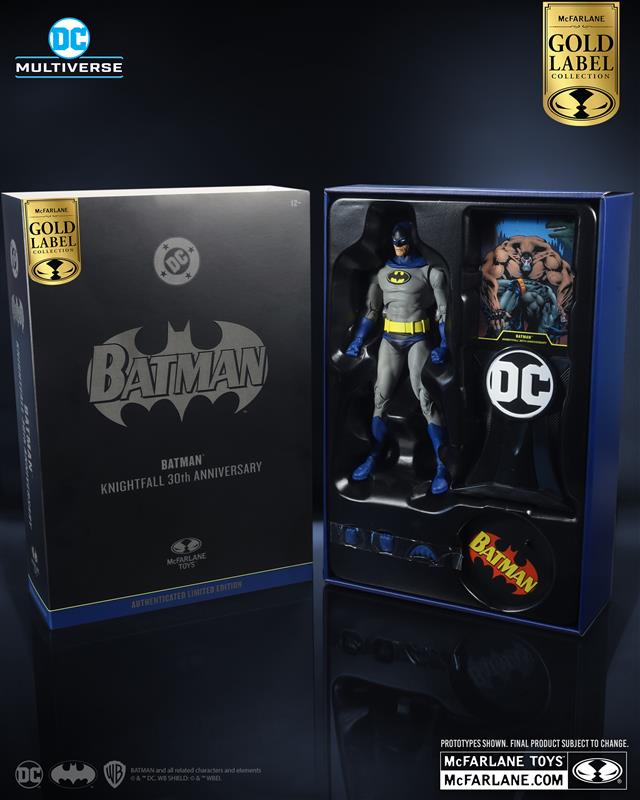 [UPDATE July 12]
McFarlane Toys is bringing a Mr. Freeze from Batman: Fighting the Frozen, a 7″ highly-articulated figure from McFarlane Toys' DC Page Punchers line.
[UPDATE July 11]
And here… we… go. McFarlane Toys showed off three The Dark Knight Trilogy Gold Label figures they'll have available at San Diego Comic-Con, including The Joker (Bank Robber), a 7″ figure that comes with an alternate head, alternate hands, and a base.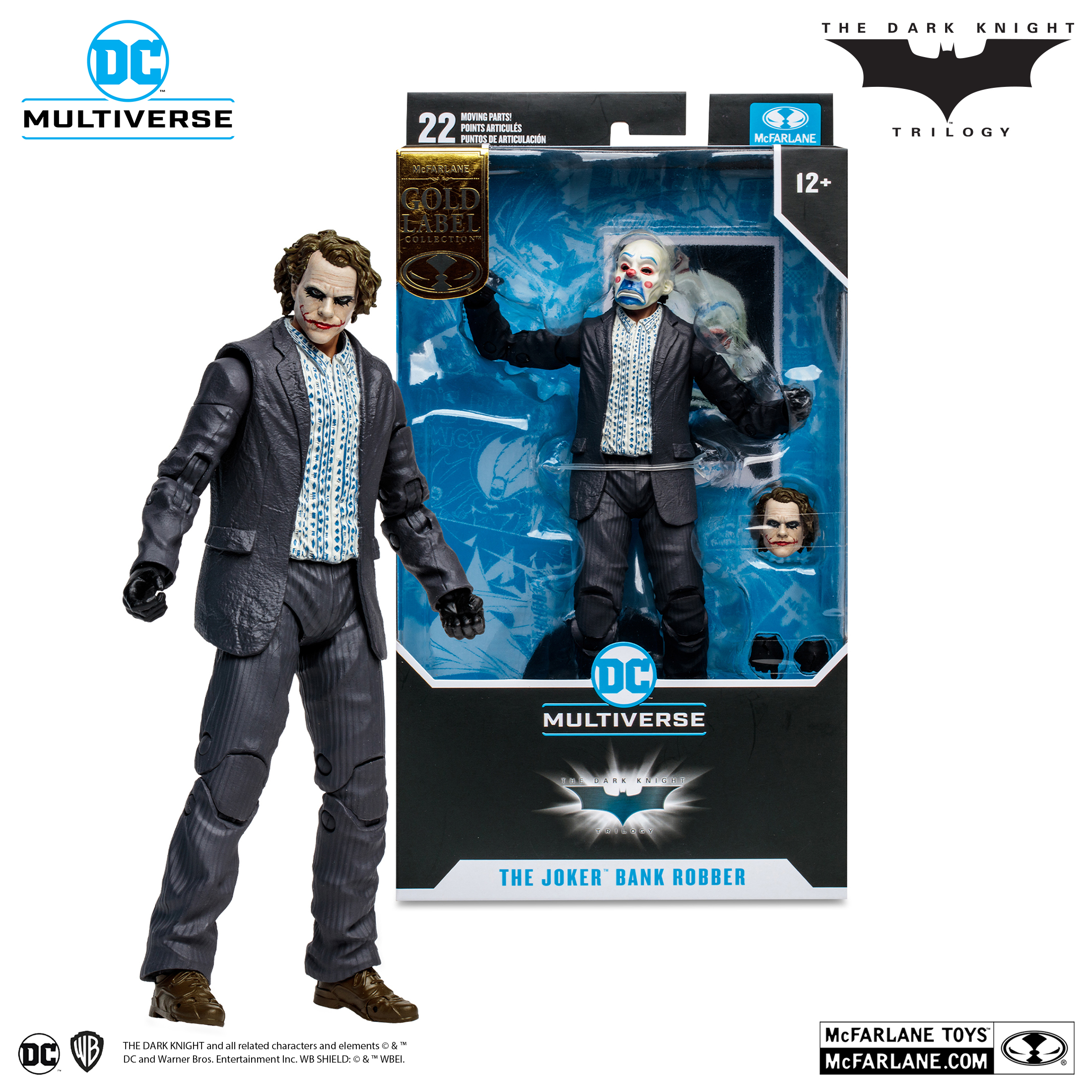 They'll also have a Bane (with Trench Coat), another 7″ highlighted articulated figure that comes with a soft goods coat and a base.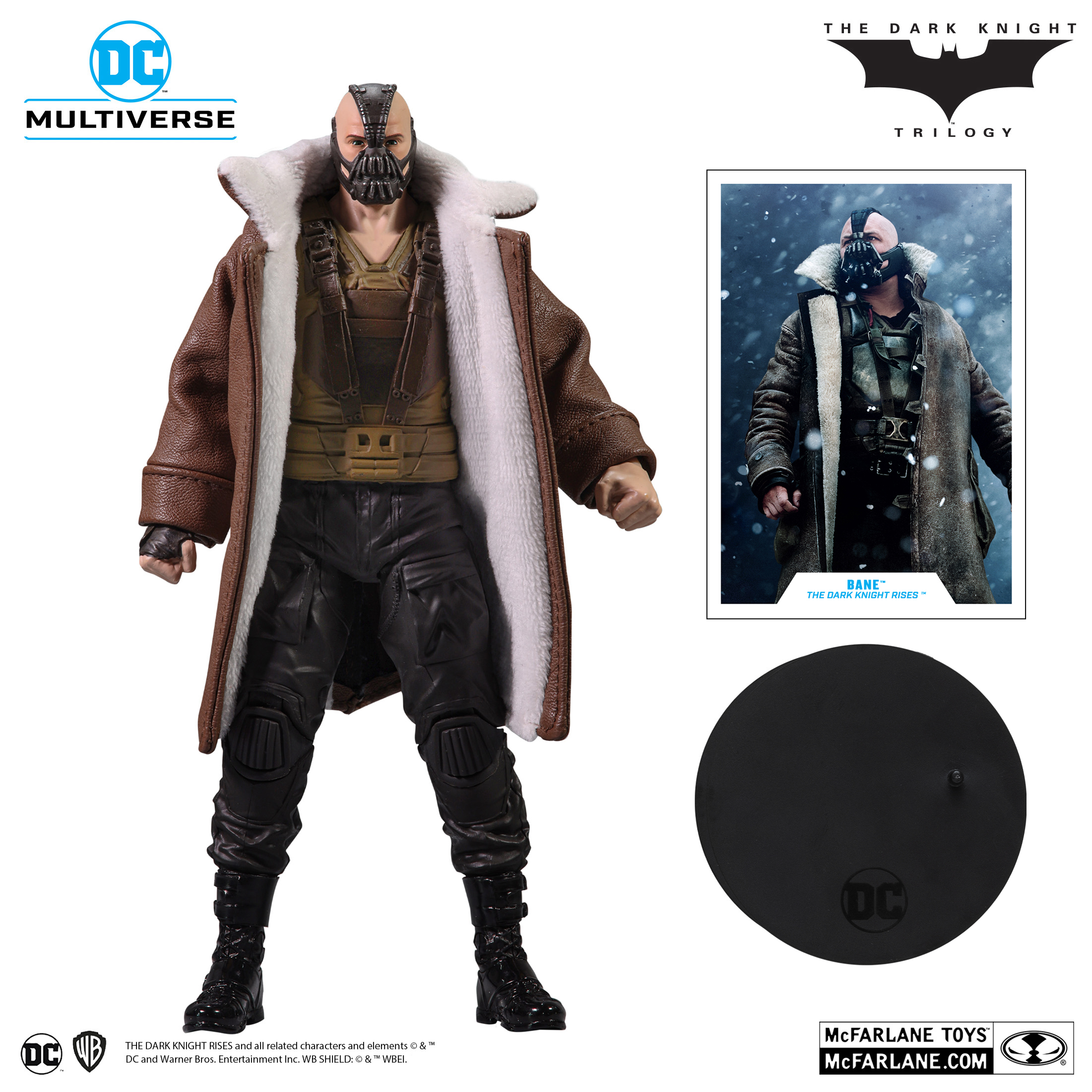 Why so serious? They'll also have a The Joker (Sonar Vision).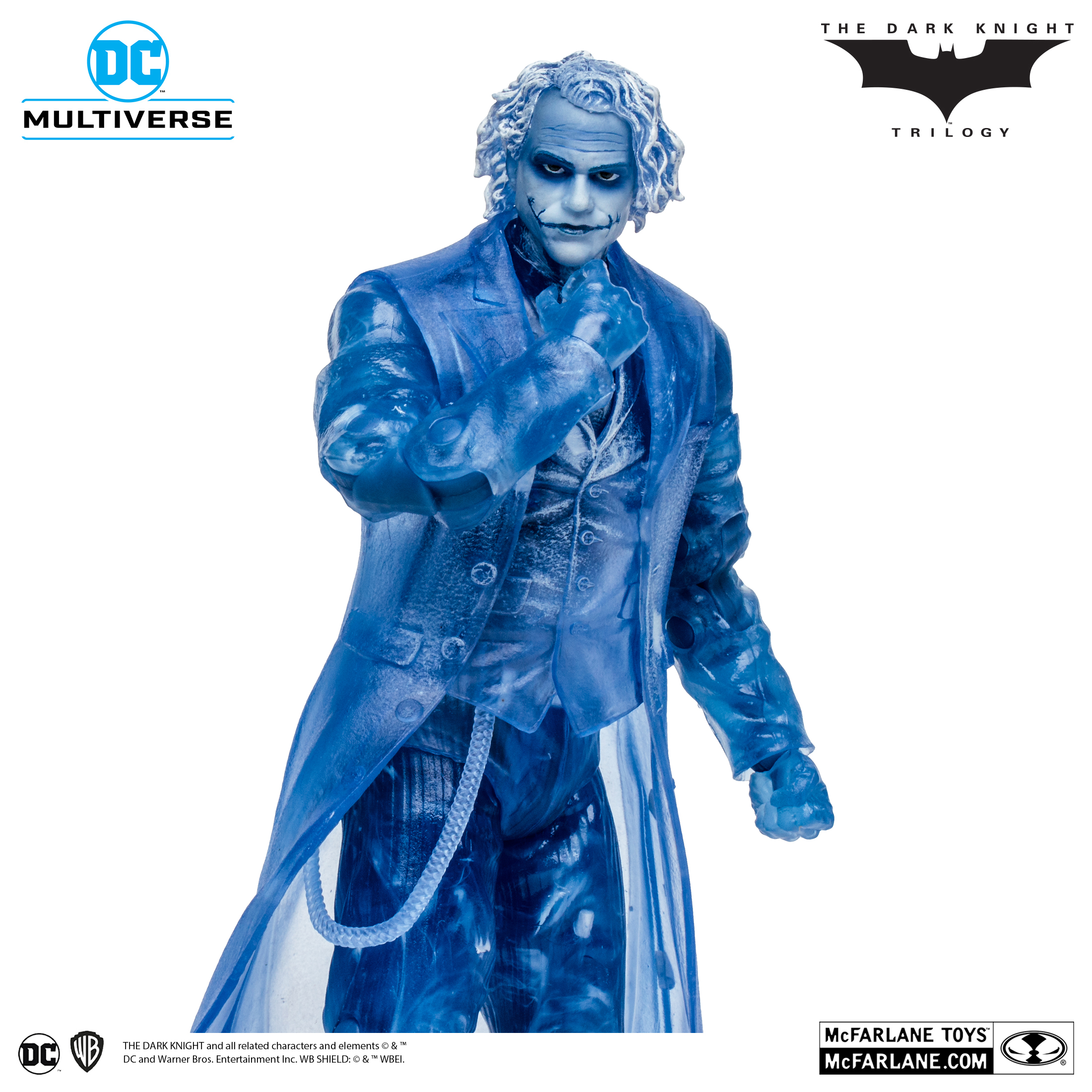 McFarlane Toys also unveiled a Dread Lantern (Dark Knights: Metal) figure, which is 7″ and features up to 22 moving parts, as well as a flame sword and base.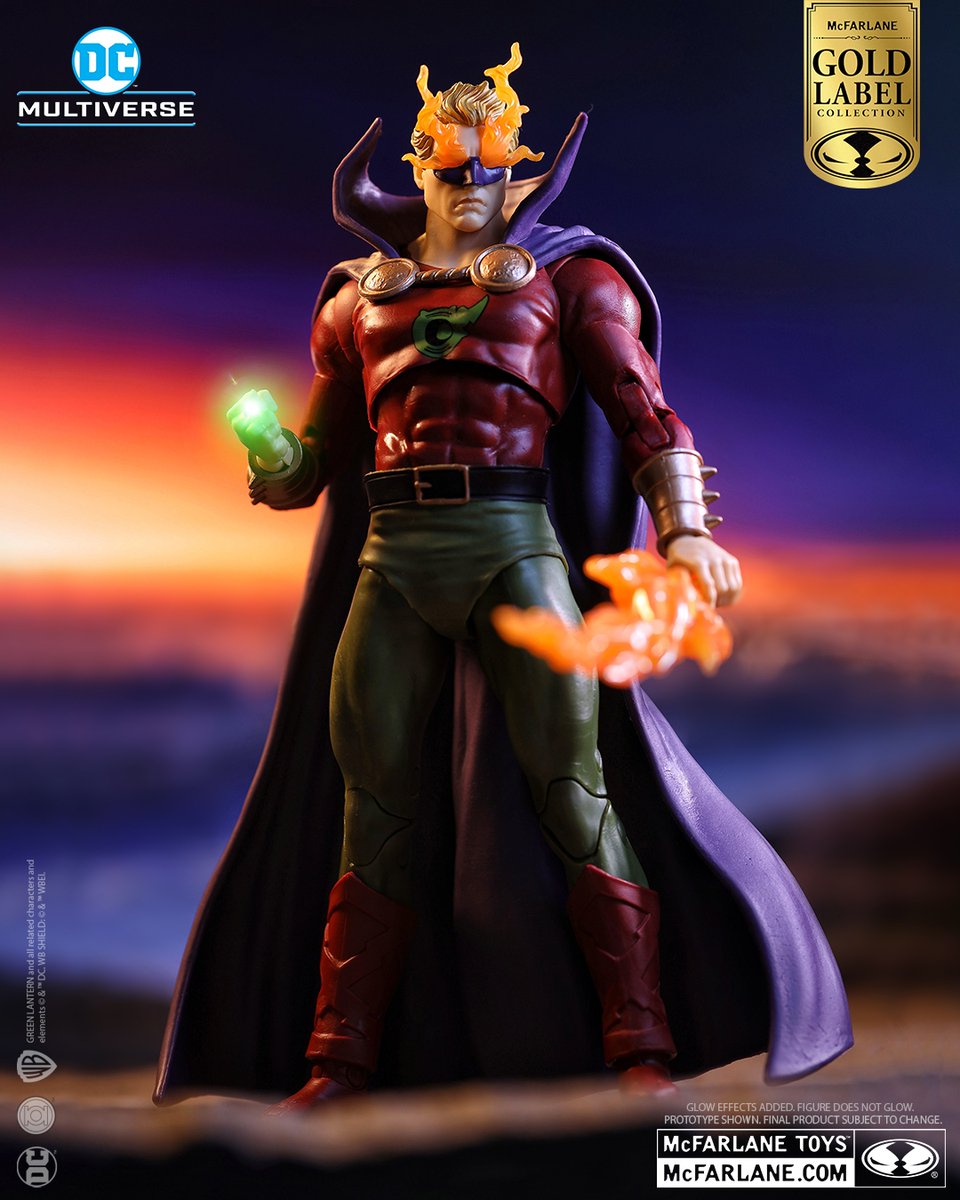 [UPDATE July 10]
McFarlane has begun unveiling this year's San Diego Comic-Con exclusives, starting with a Superman 85th Anniversary Gold Label figure. The 7″ figure features up to 22 moving parts.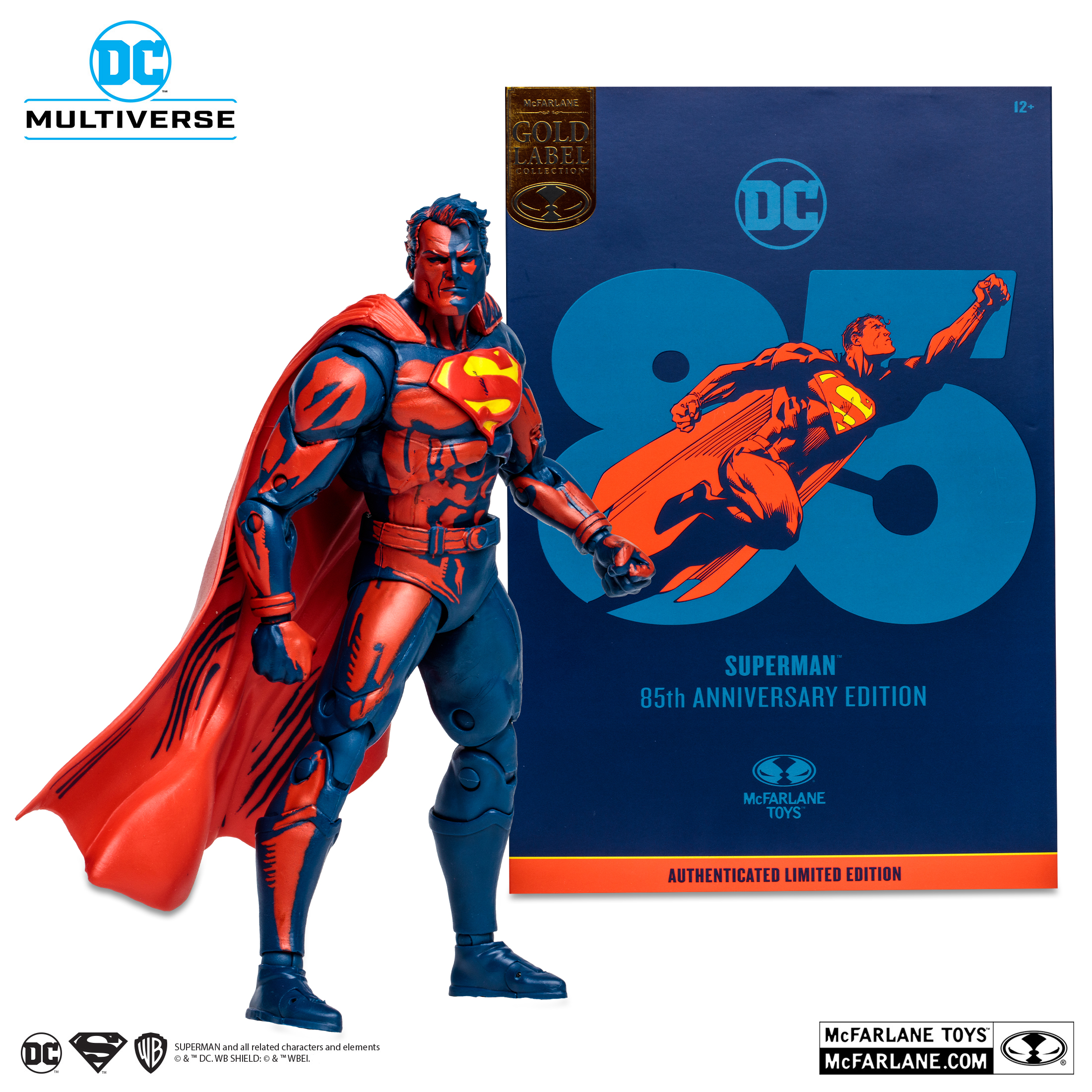 [PREVIOUS]
The booth will also be home to signings from writers, artists, voice actors, actors, writers, and directors.
On the panel front, possibly the biggest night: Preview Night screenings are back! Warner Bros. Television is bringing back the popular option to catch early episodes in Ballroom 20, and fans will get to view an all new episode of Cartoon Network's Teen Titans Go!, see the first episode of Superpowered: The DC Story, a new Max Original documentary series.
Here are the rest of their panels for the week:
Thursday, July 20
10:30-11:30am. Building the DC Universe on WEBTOON – Marie Javins (DC Editor-in-Chief), David Lee (VP of content for WEBTOON), CRC Payne (Batman: Wayne Family Adventures), Manou Azumi (Vixen: NYC), Patrick Young (Red Hood), and moderator Rosie Knight (Den of Geek) discuss bringing classic DC Super Heroes to WEBTOON. Room 4
11:00-12:30pm. Max Original Animation Presents – Join Max Original Animation for a celebration of new and returning animated series including an expansion in the "Adventure Time" universe, ADVENTURE TIME: FIONNA & CAKE; a new animated series YOUNG LOVE, based on the characters from Matthew A. Cherry and Sony Pictures Animation's Oscar-winning animated short, "Hair Love"; and a preview of the upcoming fourth season for the fan-favorite HARLEY QUINN. The panel will feature exclusive sneak peeks, surprise guests, and more that you won't want to miss! The panel will be moderated by Damian Holbrook (TV Guide Magazine). Ballroom 20
11:30-12:30pm. Between Two Toms – DC's Tom King (Wonder Woman) and Tom Taylor (Titans) are kicking off San Diego Comic-Con together by discussing comics, and more. Celebrity guests between the Toms this year will include Nicola Scott (Titans) and Mitch Gerads (Batman: The Brave and the Bold). Room 6DE

12:45-1:45pm. 

Gotham City –

 Whether it's in the past, present, or future, Gotham City has been the backdrop for some of the greatest stories in DC history featuring Batman, his allies and his foes. Join DC storytellers 

Tom King

, 

Tini Howard, Collin Kelly, Jackson Lanzing

, 

Ram V

, 

Belén Ortega

 and a surprise guest or two to find out what's to come for The Dark Knight and the other Super Heroes and Super-Villains that make Gotham City the place to be in the DCU! 

Room 6DE

Friday, July 21
12:30-1:30pm. Dawn of DC – With epic new storylines, over 20 exciting new titles, superstar creative teams, and villains that have pushed the Super Heroes beyond their limits in bold adventures, the "Dawn of DC" has been in full swing all year. Hear directly from some of the superstar writers and artists behind your favorite stories, including Ram V. (Detective Comics), Joshua Williamson (Batman & Robin), Nicola Scott (Titans), Tom King (Wonder Woman), Joanne Starer (Fire and Ice), Josh Trujilo (Blue Beetle) and Tom Taylor (Titans). Room 6DE
1:45-2:45pm. Dawn of DC: Knight Terrors – 

It's not all just a dream! The next chapter of "Dawn of DC" is here and Knight Terrors architect 

Joshua Williamson 

(

Knight Terrors

)

 

with special guests 

Jeremy Adams (Knight Terrors: Green Lantern), Dennis Culver 

(

Knight Terrors: Zatanna

) and more preview what haunts the dreams of DC Super Heroes and Super-Villains. 

Room 6DE

. 

6:00-7:00pm. Jim Lee & Friends

 – 

Jim Lee 

(DC President, Publisher and Chief Creative Officer)

 

is on hand to bring out a few of his friends for discussions and reveals that will have everyone talking long after the Con is over! You won't want to miss this. 

Room 6A
9:00-11:00pm. Justice League: Warworld 

– Be among the first fans to see Warner Bros. Animation's all-new, feature-length film "

Justice League: Warworld"

 at this World Premiere screening. In this R-rated film, DC's Batman, Wonder Woman and Superman find themselves in mysterious lands and precarious circumstances with no memory of how they arrived there and only vague recollections of their true selves. There will also be a panel discussion in addition to the World Premiere screening.

 "Justice League: Warworld"

 will be available to own on Digital, 4K Ultra HD

TM

and Blu-ray

TM

 on July 25, 2023. 

Ballroom 20
Saturday, July 22
12:30-1:30pm. The World of Metropolis – Superman isn't the only force to be reckoned with in Metropolis. The top comic book writers and artists working on stories in the City of Tomorrow, including Joshua Williamson (Superman), Sina Grace (Superman: The Harvests of Youth), Phillip Kennedy Johnson (Action Comics) and a few more surprise guests, provide exclusive details on what fans can expect in some of the most action-packed comics. Room 6DE
Sunday, July 23
11:15-12:15pm. DC Books for Young Readers – DC showcases some of the creators behind the publisher's popular middle-grade and young adult graphic novels, with exciting announcements about titles arriving soon! Star writers and artists will be discussing their projects, including Nicole Maines (Bad Dream: A Dreamer Story), Sina Grace (Superman: The Harvests of Youth), Penelope and Jerry Gaylord (Diana and the Hero's Journey; Clark & Lex), Jeffrey Brown (Batman and Robin and Howard), and Jim Benton (Fann Club: Batman Squad), with a surprise guest. Room 6DE