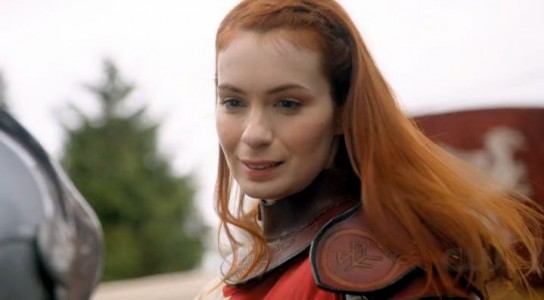 Did anyone catch Felicia Day's live Google+ Hangout last night during her appearance on Supernatural? If not, then you owe it to yourself to run over to Geek & Sundry's YouTube channel to check it out.
Why are we mentioning this? Because it's January and we'll take any Comic-Con news we can get.
During the live discussion, she started talking about her friend (and Jed Whedon's wife) Maurissa Tancharoen, who is currently writing/producing ABC's S.H.I.E.L.D. television series, and how everyone "should follow her on Twitter because she's tweeting Instagram pictures" from the set.
Later in the discussion, and although it's probably just Ms. Day speculating (and quite frankly, something we're all anticipating), she added:
"I'm going to go to the set…I'm going to bug them and hopefully they'll let me come to the set after they settle down, but from what I understand it's going to be the most epic project ever, and my friends are doing it, and I'm so excited for them. They are going to rock Comic-Con's face off."
You can watch the discussion in its entirety on Geek & Sundry's YouTube Channel.
Confirmation that S.H.I.E.L.D. will be at SDCC 2013? Not at all. Likely? You betcha. Excited regardless? Let us know in the comments!