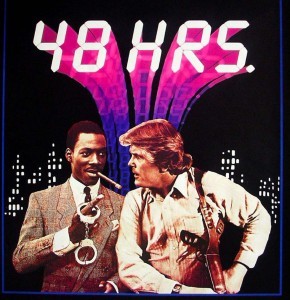 The day is almost upon us. For months, thousands have been anxiously awaiting for the chance to score a badge to this year's San Diego Comic-Con. Not to stress anyone out, but in less than two days, the waiting will come to an end. #dontpanic
Online badge registration for SDCC 2013 will begin at 9AM PT / 12PM ET on Saturday, February 16. That much we already knew. But like those classic NBC PSAs from the '80s and '90s, the more you know, the better your chances will be of attending the con.
Here's what you need to know right now.
Starting today, CCI will be sending 

out

 

emails with a link to the EPIC Registration site to all who:

Created a Member ID prior to February 12, and
Are eligible to participate
That means, if you didn't create your Member ID prior to February 12, you're out of luck. We're not going to repost the link to the EPIC Registration site to avoid those who missed out clogging the interwebs and making it more difficult for everyone else trying to score a badge to SDCC. You're more than welcome to watch the event unfold live by following us on Twitter, however.
To confirm your eligibility, log into the Member ID Registration site. If you're

not

eligible, you'll see the message below:

Those who are not eligible include folks who already purchased a 4-Day with Preview Night badge, and registered Professionals or guests of Professionals.
CCI created an excellent video on what to expect during online registration, and we recommend that everyone to become familiar with it (below) prior to Saturday. The video carefully documents the step-by-step process of purchasing a badge, along with highlighting the "do"s and "don't"s along the way. Believe us, having covered badge registration the past few years, knowing when to refresh and when not to can be the difference between getting a badge and missing out altogether.
http://youtu.be/Ucu2z6tVDm8
For those of you who didn't heed the warnings to create your Member ID prior to February 12, or for those who might have missed out on purchasing a badge Saturday, there may be one more chance later this year. Typically, CCI will hold a resale for all cancelled and returned badges in the May/June timeframe. There's no guarantee of the number of badges that may be available as a result of cancellations and returns, if any at all, but if you're still looking for one after this weekend don't lose hope yet. We'll let everyone know as soon as we hear more on this.
Good luck everyone! So are you ready for Saturday? Let us know in the comments!