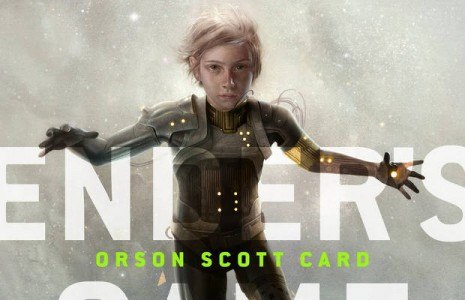 Earlier today, writer/producer Roberto Orci spilled the beans via Twitter on a big panel confirmation, and gave hope for two other projects we're definitely interested in seeing at SDCC this year.
Orci is one of Hollywood's most prolific writers and producers and has been a mainstay at Comic-Con, having been involved in several blockbuster film (Star Trek, Cowboys & Aliens)  and television projects (Fringe, Transformers Prime) over the last several years.  When asked if he would be returning to San Diego this year he didn't just say yes, but also offered up the following scoop:
http://twitter.com/boborci/status/309793990285344768
Due in theaters November 1, 2013, Ender's Game, is based on the classic sci-fi novel by Orson Scott Card and stars Asa Butterfield as title character, along with Ben Kingsley and Harrison Ford. We think this is a lock for a panel, given that Orci, who is producing, specifically mentioned he would be representing the film. It also gives us hope we'll be seeing Ford again in Hall H this summer, having last joined Orci in Hall H for Cowboys & Aliens  back in 2011.
Orci is only "maybe" on The Amazing Spider-Man 2, but we think it's a sure thing. The original ASM started filming around the same time back in 2011 and swung into Hall H with cast, crew and exclusive footage, a full year ahead of its theatrical release. This time Spidey and friends will be joined by Jamie Foxx as Electro, Paul Giamatti as The Rhino and Chris Cooper as Norman Osborn, and is due in theaters next May. Should be one heck of a panel.
Lastly, Sleepy Hollow is a modern-day supernatural television series for Fox, based on the Washington Irving short story. Underworld's Len Wiseman is slated to direct the pilot episode, which will star Orlando Jones and Tom Mison. THR's synopsis of the pilot script is as follows:
In the script, Ichabod is described as a captain in the Revolutionary War who has been to hell and back. The former history professor finds himself catapulted to present day Sleepy Hollow, where he's indicted for the murder of a police officer and forced to prove not only his innocence but make a wary detective believe he's a traveler from the 18th century.
We're less optimistic on our chances of seeing anything from Sleepy Hollow, given that filming has yet to begin on the pilot. Still, we're hopeful nonetheless.
Ready to wait in line for Hall H? Let us know in the comments.