We've started a new, quasi-regular column on the Blog titled "Under The Tents". The title is symbolic, as it's representative of the times we all line up under the tents waiting for those big moments to happen inside Hall H or Ballroom 20.
Here's the stuff you might have missed for today:
Blog Freddy In Space has the inside scoop on how the 8-bit Friday The 13th figure came to be. Awesome story, it started out as a custom figure and gained the attention of NECA.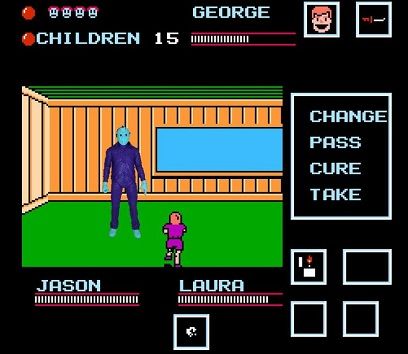 Refund requests for SDCC badges are due by midnight PT tonight. After that, you're stuck with yours.  We're expecting all refunded or cancelled badges to be made available to the public in the next couple of weeks, awaiting CCI's formal announcement.
Saying that, if you don't want to double up on your chances for an SDCC badge, you can watch Big Bang Theory for a chance to win one in the "Ultimate Fan Giveaway". All next week, watch episodes of BBT in syndication to win a VIP trip for two to Comic-Con, or enter at Hot Topic. Check out the official details on the sweepstakes page.
Attending #SDCC this year? We'll be there w/ FREE comics from your favorite funnies @ the #GoComics booth! #ComicCon pic.twitter.com/szY8rCQ4D1

— GoComics (@gocomics) May 14, 2013
The Wrap states Univision is getting into genre television in a big way. Planned for the network is a series based on Robert Rodriquez's From Dusk Till Dawn, and a new series from dynamic screenwriting duo Roberto Orci and Alex Kurtzman. Will this be the year that Latino programming gets involved with Comic-Con in a big way?
If you are a fan of The Maze Runner, I highly recommend you get your tickets to Comic Con. Just sayin… #sdcc

— James Dashner (@jamesdashner) May 14, 2013
Chew writer John Layman tweeted that a Chew #35 SDCC variant will be available at this year's con.
https://twitter.com/themightylayman/status/334377205574553600
Agents of S.H.I.E.L.D. will air on ABC in the 8PM Tuesday slot. Hey, that's Buffy's old timeslot! [via ComingSoon.net]
Anything we missed? Let us know in the comments, drop us a line or tweet us at @SD_Comic_Con.