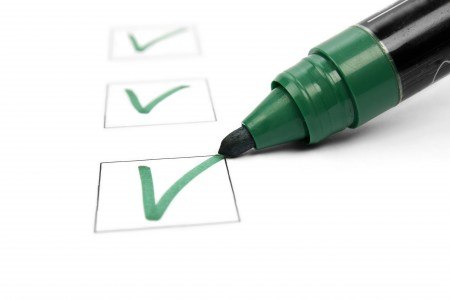 Do you hear that? That's the sound of 140,000 geeks marching toward San Diego.
It's May Day, and we're creeping ever closer to the start of San Diego Comic-Con 2013. But believe us, things can quickly snowball into an avalanche of information before you know it. Don't worry! We've got you covered. Here's what you can expect during the next month:
Badge Resales
CCI has been mum on any resale date, partially because they can't guarantee that one will even happen until they do a recount of the available badges. And that won't happen until after May 15, which is the deadline for people currently with badges to return or cancel them. To put things in perspective, the resale date last year was on May 31. We think chances are good that it will happen again this year, and we'll let you know when a date and details are finally announced.
Hotel Room Cancellations
Starting today, any Travel Planner hotel reservation cancellation incurs a penalty fee equal to one night's room rate, plus tax. For those shut out of the hotel sales back in February, however, don't get your hopes up for these to become available to the general public. Folks on the waitlists get first dibs on any remaining rooms. Anything left over would be Mission Valley hotels only, as we were told by CCI that downtown hotels will not be made available again for this year.
MattyCollector Exclusive Merchandise Announcements
MattyCollector will be announcing the rest of their 2013 SDCC exclusives this week. We'll be updating our master post as soon as they are made available.
The Movies and TV Shows of SDCC
Want to get the jump on which movies and television shows will be gracing the stages of Hall H and Ballroom 20 this year? Throughout the month, we'll be breaking down what we think has the best chances, in what has become an annual tradition here at The San Diego Comic-Con Unofficial Blog.
Return of the SDConCast
Now that we have a season under our belts, we're looking to amp up this year's podcast with more episodes, more guests, and more Comic-Con! Look for the first episode of season two soon!
More News, More Features
We're honestly surprised at the amount of early SDCC news that's been announced this year. Kudos to everyone keeping us on our toes. But we know from experience, you ain't seen nothin' yet – May is the start of the true news season for SDCC. Expect all sorts of booth, event and panel info to be announced fast and furiously from here on out, and we'll be on top of it all to be your number one source for all-things SDCC!
In addition, we'll have more tips, regular columns and other great content to help make this year's SDCC your best ever, whether it's your first or your fifteenth year attending.
Is there anything in particular you would like us to cover or want to know more about for SDCC? Let us know in the comments, drop us a line or tweet us at @SD_Comic_Con.