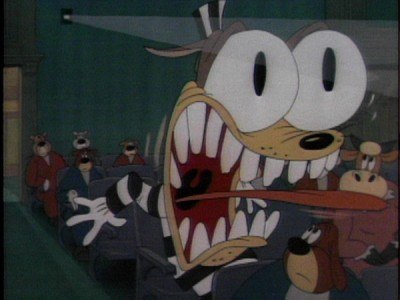 We declare February 28, 2013 "H-Day".
That's the day many of you received your SDCC hotel reservation confirmation emails. And unfortunately we're seeing more than we'd like who were completely shut out of a hotel room.
We're honestly surprised at the number of people who didn't get any of their six choices, nor their waitlist selection. Could it be the changes Travel Planners implemented, requiring everyone to select six hotel preferences, caused such a logjam, and subsequently a denial, of reservations? Or is the popularity of the con reached such a high point that even the number of hotel rooms in the surrounding area cannot accommodate the fans?
Either way, we are fans just like the rest of you, and are dismayed this may be the turning point that makes SDCC that much more inaccessible for the general public.
[UPDATE] It appears much of the early-morning chatter on Twitter indicates that emails were sent to folks who were waitlisted or denied completely. Subsequent tweets from folks are showing many of you received one of your top six selections. So there's still hope!
[UPDATE 2] Also note there will inevitably be rooms that go unbooked, due to groups of people submitting selections individually to see who gets the best room confirmation. Hotel reservations will reopen Tuesday, March 12 at 9 AM PT / 12 PM ET, so if you didn't get the room you wanted make sure you check back then!
[UPDATE 3] Looks like two minutes was the cutoff for downtown hotels. We're seeing reports on Twitter that anyone who got their hotel selections submitted within the first two minutes got one of their top six picks. Three minutes and up, looks like they were waitlisted or denied. Now, this is anecdotal, since everyone's computer clocks vary in time, but this is the closest measurement we can find.
http://twitter.com/devincf/status/307068544858877952
#SDCC Confirmed for Mission Valley as 3rd choice behind 2 downtown hotels on a 9:02 am submission. Embrace the shuttle route! @SD_Comic_Con

— Barrana🦖 (@tmfindlay) February 28, 2013
YES. Hilton San Diego Gaslamp Quarter for SDCC. 1 block away. (And for those interested, yes, I did complete my app. in under 2 minutes.

— Aubrey Smith (@aubbes) February 28, 2013
WE GOT THEY BAYFRONT AGAIN! Registration in in 2 mins gets you 3rd choice apparently. #sdcc #greatsuccess #joy

— Lacy Baugher Milas (@LacyMB) February 28, 2013
@SD_Comic_Con Submitted by 9:02, got our 5th choice for #sdcc, San Diego Courtyard downtown. 8 blocks, walking distance= happy.

— Kara Austin 🎷🦕 (@cmykara) February 28, 2013
Really upset about the SDCC hotel. You can't tell me that there's zero rooms available in ALL of San Diego 3 MINS after housing opens.

— Michelle Alexandria (@eclipsemagazine) February 28, 2013
My hotel submission time was just under 2 minutes. I see people within three minutes were shut out. #SDCC

— A M Y C H U #donutkiller 💎 (@AmyChu) February 28, 2013
Ok, it's official, new #SDCC Hotel reservation process is a FAIL. Confirmation told me no dwntwn hotels were avail after I submitted in 3min

— Dan Veesenmeyer (@dveese) February 28, 2013
[UPDATE 4] Better than nothing, the Early Bird hotel sale is still going on, through March 11. If you were shut out completely from getting a room, you can always book one in Mission Valley or near the Airport.
[UPDATE 5] Big update from the late morning for everyone…
Forum site Friends of Comic-Con International have set up a thread for folks to give or trade their hotel reservations. We've looked through the hotel reservation policy and there's no mention that room confirmations or reservations are non-transferable, so it should be perfectly okay. Give it a go if you're looking for a room or to trade up. [Thanks, @TheOtherMarioC]
User @061908 tweeted to us that the email sent from Travel Planners to those who did not get a room states that no downtown hotels will be available when hotel reservations open back up on March 12.
Lastly, we're completely floored at the number of press, professionals and personalities who were shut out of this year's hotel reservations. Former G4 personality and PodCRASH host Chris Gore, Badass Digest's Devin Faraci, iFanboy's Mike Romo, Access Hollywood's Scott Mantz, and Latino Review's El Mayimbe have all mentioned on Twitter they are currently without a room.
We've set up this post so you can enter a comment about your hotel experience and discuss with your fellow attendees. We'll make sure both Travel Planners and CCI are alerted to this post so that they can monitor and, if they choose, engage in the discussion.