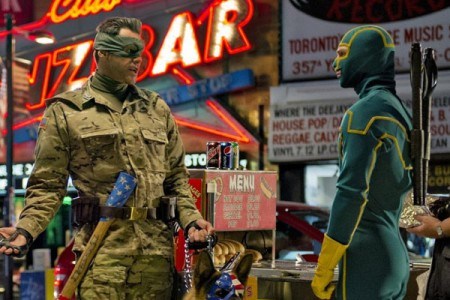 As per our earlier predictions, it appears Kick-Ass 2 will indeed have a presence at Comic-Con this July, judging from this tweet from Writer/Producer Mark Millar:
Just read an email with the Kick-Ass 2 movie promo plan at San Diego next month. This is maybe the greatest thing I've ever heard.

— Millarworld (@mrmarkmillar) June 5, 2013
The words "movie promo plan" and "greatest thing I've ever heard" certainly inspire confidence that Universal is planning something big for the August opener. It also seems to indicate perhaps this will be an offsite event in the vein of Universal's prior films Scott Pilgrim vs. The World and Cowboys & Aliens, since it sounds like it's not going to be just an ordinary Hall H panel.
It's only six weeks until SDCC, so we should be hearing more solid info on this soon. In the meantime, we've reached out to the studio for comment. Stay tuned here for all of the details as they are announced.