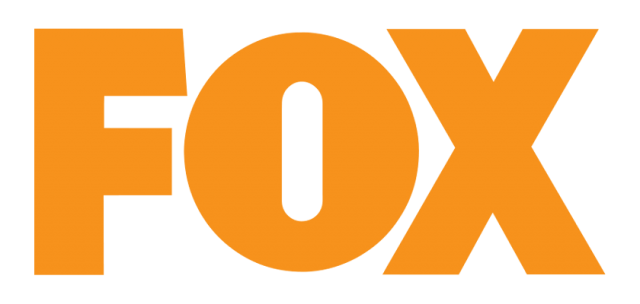 FOX revealed their full Comic Con schedule, and the network is going all out for this year's San Diego Comic Con, with a jam-packed schedule full of awesome offsites, cool autograph signing sessions, and swag.
The FOX Fanfare Booth (#4229) will be in a new location this year on the convention floor, and they'll also be taking over Island Avenue between First and Second Avenues with an interactive for FOX's Animation Domination High-Def: The Experience. You should be able to spot the area pretty easily, as FOX will be hoisting a 57' Axe Cop balloon above the area.
Here, fans can play a round of mini-golf on the High School USA! nine-hole miniature golf course, create "cutting edge animated GIFs via the Face-GIFer app to share with their friends", and collect all four exclusive figurines from animated series Axe Cop, Grey Diamond, Liborg and Army of Chihuahua Man, which are printed daily using 3-D printers. There will also be a High-Def Pizza Truck offering free slices to fans from Thursday-Saturday 12PM-4PM and again from 8PM-12AM, as well as Sunday 12PM-4PM.
Friday will also play host to an outdoor fan screening at 8:30 under the stars, with FOX providing free food, prives, giveaways, and "some very special guests" to those who turn out for the Axe Cop and High School USA! screening. You can RSVP by e-mailing FOXrsvp@cegny.com. The first 200 to e-mail will get in.
On Saturday, at Basic Pizza on 10th Avenue, there will also be a tumblr meetup for fans of the upcoming series Sleepy Hollow from 1PM-4PM, with a screening of the pilot, and producers and cast slated to appear. Throughout the Gaslamp, there will also be Headless Horsemen wandering around, to promote the upcoming series Sleepy Hollow. You can share your photo of them on Instagram with the hashtag #DONTLOSEYOURHEAD.
At the FOX Fanfare booth inside the convention center, you can snag mini-posters, and limited giveaways that include:
FOX FANFARE Poster Tubes
ALMOST HUMAN DRN Police Android T-shirt
Collect all FIVE of this year's ANIMATION DOMINATION buttons, featuring: " Homer" from THE SIMPSONS, "Stewie" from FAMILY GUY, "Tina" from BOB'S BURGERS, "Roger" from AMERICAN DAD, the police badge from MURDER POLICE
BONES Lanyard and Mini-Sharpie
COSMOS: A SPACETIME ODYSSEY Viewfinder with exclusive images
THE FOLLOWING Flat (Line) Brim Hat
SLEEPY HOLLOW "Don't Lose Your Head" T-shirt
[UPDATE]
20th Century Fox has revealed more of their exclusives to be sold at their booth, including:
You gotta pay the Troll Toll for your "Almost Trollfoot™ sized" Danny DeVito bobble head figurine, celebrating season eight of "IT'S ALWAYS SUNNY IN PHILADELPHIA"
Pre-order the limited edition X-MEN "THE ADAMANTIUM COLLECTION" featuring all six X-MEN films on Blu-ray including THE WOLVERINE in exclusive "claw" packaging
The boys of SAMCRO have you covered with a limited edition "SONS OF ANARCHY" Season Five t-shirt along with an exclusive "R.I.P. Opie" temporary tattoo designed by Tracy Anderson who does all the ink for the popular FX series
Dun dun dahhh! Pick-up the exclusive "Belt" character plush toy from THE CROODS
Be the first to buy the first season of DreamWorks "DRAGONS RIDERS OF BERK" before its July 23 debut and also pick-up the limited edition "Toothless" toy
Fan favorites from the Fox and MGM catalog will be available as limited edition Blu-rays featuring exclusive Comic-Con 2013 artwork:
Sci-Fi: THE FLY (1958 Blu-ray available for first-time-ever), THE DAY THE EARTH STOOD STILL and PLANET OF THE APES
Horror: CARRIE, CHILD'S PLAY and THE SILENCE OF THE LAMBS
Cult: FIGHT CLUB, THE BOONDOCK SAINTS and DONNIE DARKO
Get a sneak peak at the upcoming gore-fest FRIGHT NIGHT 2 with a Comic-Con exclusive flash drive featuring the all-new trailer and more for the film starring Jaime Murray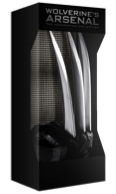 Additionally, there will be signings for several Fox shows. This may not be the entire Fox booth signing schedule, however, as we have already confirmed a Friday Teen Wolf signing at the booth for Friday morning  at 11:15AM.
THURSDAY Autograph Signing at Booth #4229:
4:15 PM: MURDER POLICE Cast & Producers
FRIDAY Autograph Signings at Booth #4229:
12:30 PM: BOB'S BURGERS Cast & Producers
1:45 PM: BONES Cast & Producers
4:00 PM: ANIMATION DOMINATION HIGH-DEF Cast & Producers
5:00 PM: SLEEPY HOLLOW Cast & Producers
6:15 PM: ALMOST HUMAN Cast & Producers
SATURDAY Autograph Signings at Booth #4229:
11:00 AM: THE FOLLOWING Cast & Producers
NOON: COSMOS: A SPACETIME ODYSSEY Cast & Producers
1:00 PM: THE SIMPSONS Cast & Producers
4:00 PM: FAMILY GUY / AMERICAN DAD Cast & Producers
Will you be attending one of FOX's events? Let us know in the comments!