We've started a new, quasi-regular column on the Blog titled "Under The Tents". The title is symbolic, as it's representative of the times we all line up under the tents waiting for those big moments to happen inside Hall H or Ballroom 20.
You can read yesterday's Late Edition here.
Here's the rest of the stuff you might have missed for today:
The official AMC blog has revealed some information about Breaking Bad offsites at Comic Con this year. Creator Vince Gilligan will be doing a signing on Saturday from 5:30PM-7PM at the Goorin Brother's store, while actor Aaron Paul will be signing autographs at Urban Outfitters (665 Fifth Ave) on Saturday from 11:15AM-12:15PM. There will also be a fan appreciation event at the Hard Rock Hotel 207 Lounge on Sunday, starting at 1:30PM.
Evangeline Lilly has released her signing schedule, to promote her upcoming children's book The Squickerwonkers, and also with Weta Workshop Creative Director Richard Taylor for signing of Weta's range of Hobbit collectibles, including a very limited edition of Tauriel's daggers prop replicas. The following singing dates and times will take place at the Weta booth, #3513B:

Thursday, July 18th: 11AM-12PM and 4-5PM
Thursday, July 18th: 2-3PM (with Richard Taylor)
Friday, July 19th: 11AM-12PM and 4-5PM
Friday, July 19th: 2-3PM (with Richard Taylor)
Sunday, July 21th: 11AM-12PM (Johnny Fraser-Allen will also be available at the booth)
Hello Kitty is on her way to San Diego! The official Hello Kitty Facebook page gave attendees this update of her entourage packed and ready to go to Comic-Con.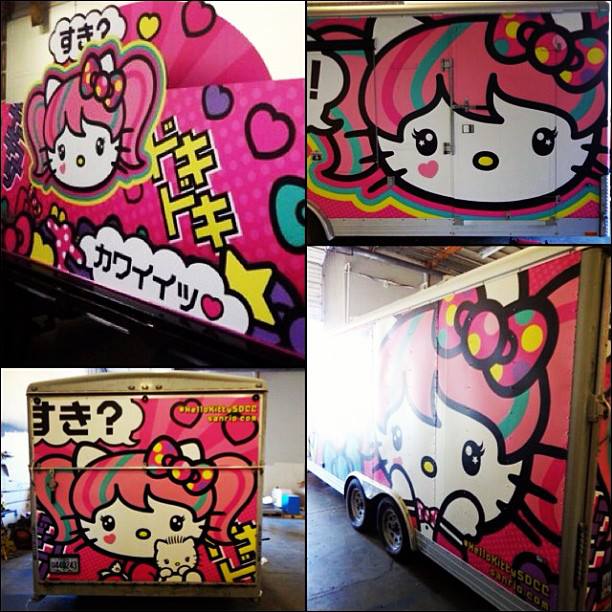 Heeyyyoo Cadets! Shh! Sneak peak of part of a new (1 of 2) prints for #SDCC next week!! Is that a villain? #stayrad pic.twitter.com/z8xMlTsNTI

— toddland #stayrad® (@toddlandstore) July 13, 2013
A #NerdHQ Concert, you say? Saturday night, you say?? Thanks @Padres program! pic.twitter.com/JRfpKDkrQ0

— Outside Comic Con (@OutsideComicCon) July 13, 2013
The Hilton Bayfront posted a picture on its Facebook page showing an early attendee at the Convention Center. Hey, no lining up until Tuesday!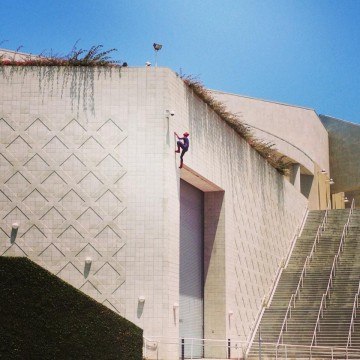 Tis the season for the area hotels to be draped in Comic-Con advertising. The Marriott Marquis and Marina already started putting up theirs, thanks to this tweet from OutsideComicCon:
Your guess is as good as mine! "H…"? Also check out those TMNT and Angry Birds banners. #SDCC pic.twitter.com/l2nFQjfr1P

— Outside Comic Con (@OutsideComicCon) July 13, 2013
What could it be? Why, it's Syfy's Helix, of course, from Battlestar Galactica's Ron Moore.
The latest issue of Entertainment Weekly is its annual Comic-Con preview, and Sony Picture's Carrie is listed in its "Comic-Con Movies" section, along with having its own cover. Might we expect the remake to be part of the Sony Pictures panel on Friday, or perhaps an offsite? We'll know for certain, soon.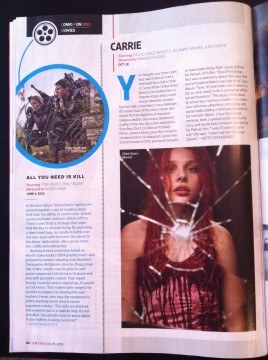 Also listed in the section is the upcoming Tom Cruise sci-fi action film All You Need Is Kill, which is also listed in Warner Bros.' signing schedule on Saturday. We'd say this means the film will definitely be making an appearance.
Today's Toucan Tip of the Day is a reminder to all video game fans: The Xbox Lounge has moved to the Manchester Grand Hyatt this year. And, you'll need your Comic-Con badge to enter.
Get hands-on game time with Ryse and Killer Instinct on Xbox One, challenge yourself and friends to upcoming Xbox 360 releases from dozens of leading franchises including Halo, Fable, and World of Tanks, or, stop by and just relax with some of your favorite shows including Game of Thrones through Xbox LIVE, HBO Go, Hulu Plus, and Crackle.
The for the Xbox Lounge are Thursday, Friday, and Saturday 11:00 AM–8:00 PM, Sunday 11:00 AM–5:00 PM.
Warner Bros. has debuted the exclusive Comic-Con poster for 300: Rise of an Empire.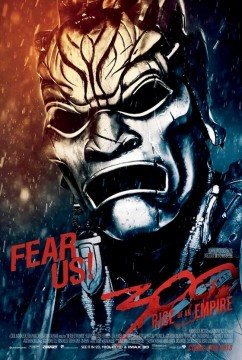 The film will be part of the studio's panel on Saturday July 20, as well as a separate panel at Nerd HQ on Friday July 19.
[UPDATED] Another tumblr meet-up, this time for The Amazing Spider-Man 2. Friday July 19 at 6PM, again at Basic Pizza. This is an official meetup, sponsored by Entertainment Weekly. Sign up now!
Anything we missed? Let us know in the comments, drop us a line or tweet us at @SD_Comic_Con.