We've started a new, quasi-regular column on the Blog titled "Under The Tents". The title is symbolic, as it's representative of the times we all line up under the tents waiting for those big moments to happen inside Hall H or Ballroom 20.
You can read yesterday's Lazy Sunday Edition here.
Here's the rest of the stuff you might have missed for today:
The upcoming Fox documentary series, Cosmos: A Space-Time Odyssey, will be at Comic Con this year, producer Branon Braga revealed via Twitter. Also on the Saturday panel will be hosts Neil de Grasse Tyson and Seth MacFarlane.
https://twitter.com/BrannonBraga/status/351715903878078464
The Hollywood Reporter announced that director Michael J. Weithorn will be bringing his short film The Sidekick to San Diego Comic Con for its world premiere. The movie will screen on Thursday from 3-4PM at the Hilton Bayfront's Indigo Ballroom, and panelists include cast members Rob Benedict, Josh Meyers, Jordan Peele, Martin Starr, Richard Speight Jr. and cinematographer Steve Lubensky.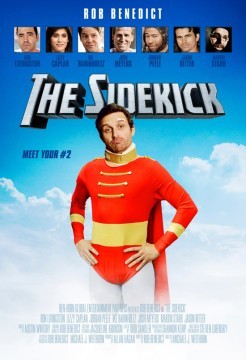 Since we went to press with yesterday, we have TWO Toucan Tips of the Day to help you with SDCC this year. Yesterday's is one we've recommended before (and will recommend in a later "Countdown" post): Pack Up Those Much-needed Supplies!
You're going to be buying stuff in the Exhibit Hall, so bring along the supplies you'll need to transport your newfound treasures safely home! Bags and boards for the comics, stiff Mylar sleeves for original art and prints, the ubiquitous mailing tube for rolled posters, heavy padded envelopes for any other item that needs a little TLC on the ride home. Those mailers are also good for sending stuff home, so consider any packing supplies—tape, folding cardboard boxes, etc.—you might need to ship stuff.
And today's Tip is particularly important for those bringing small children to the Convention: No Strollers in the Programming Rooms, Please!
We know your toddler is clamoring to see Quick Draw!, but for safety reasons, the Fire Marshall will not allow strollers inside the programming rooms. This includes rooms 2, 4, 5AB, 6A, 6BCF, 6DE, 7AB, 8, 20, 23ABC, 24ABC, 25ABC, 26AB, 28DE, 30CDE, 32AB, Ballroom 20, and Hall H.
Joe Ledbetter x The Loyal Subjects will be offering a Ghost Pirate Bunny SDCC exclusive, part of the Chaos Bunny vinyl figure set.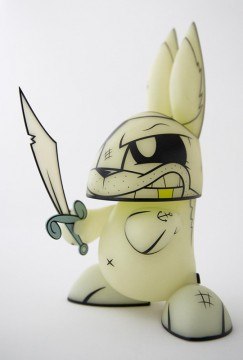 The J. Led Ghost Pirate Bunny is a 10-inch vinyl figure and glows in the dark. It is limited to 150 pieces at The Loyal Subjects booth, #5645 on Thursday July 18 from 1-2PM only.
A couple of Weta updates for today. Meet co-founder and Creative Director of Weta Workshop Richard Taylor at the Weta booth, #3513B. Also, one we missed last week (hey, it happens to the best of us), pick up the limited The Hobbit: The Desolation of Smaug t-shirt, only available at the Weta booth It is limited to 500 pieces only and comes with individually numbered tag.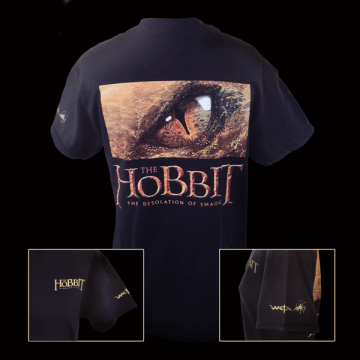 The Archie: Big Sticker limited edition will be available at the Small Press table M-11 during SDCC, it was announced via Facebook.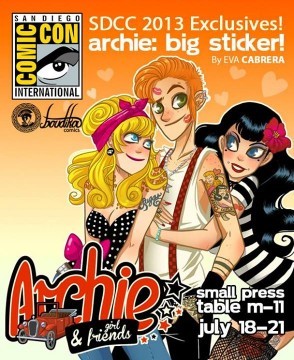 The Costume Designers Guild will be hosting an industry mixer, sponsored by ABC Studios Costume Department & Western Costume Company on Friday July 19. It is an invitation-only mixer at the historic Grand Horton Hotel for panelists, sponsors, entertainment industry professionals, volunteers and all CDG members, but us regular folk can win tickets via the Guild's Facebook and Twitter accounts.
The Zombie Apocalypse Store is hosting a preview store in the basement of the Haunted Hotel at 424 Market street during Comic Con 2013 and will be offering lots of awesome zombie stuff and survival gear. Special guest will be Combat Kimmy of Zombie Apocalypse Inc.
The site divergentfandom.net has posted possible details on the Divergent panel we announced over the weekend. Panel guests are said to be novelist Veronica Roth, director Neil Burger, and cast members Shailene Woodley, Theo James, Miles Teller, Maggie Q, Ansel Elgort, Mekhi Phifer, Ben Lamb, Ben Lloyd-Hughes and Christian Madsen.
Anything we missed? Let us know in the comments, drop us a line or tweet us at @SD_Comic_Con.