We've started a new, quasi-regular column on the Blog titled "Under The Tents". The title is symbolic, as it's representative of the times we all line up under the tents waiting for those big moments to happen inside Hall H or Ballroom 20.
You can read yesterday's Early Edition here.
Here's the rest of the stuff you might have missed for today:
DreamWorks Animation fans will want to make sure they stop by the studio's booth (#4229) during Comic Con. Each day, M-GO in conjunction with FOX, will distribute limited quantities of DreamWorks animation collectible cards from Wednesday to Sunday. Each collectible card offers a unique promo code, to redeem select DreamWorks Animation digital animation shorts for free. Here's the distribution schedule:

Wednesday, July 17: B.O.B.'s Big Break
Thursday, July 18: Legend of the Boneknapper Dragon
Friday, July 19: Dragons: Riders of Berk (first episode)
Saturday, July 20: Megamind: The Button of Doom
Sunday, July 21: Puss In Boots: The Three Diablos
Fans hoping to attend the Veronica Mars offsite event (Friday at 7:30PM at the Regal Cinemas) can line up inside the lobby of the Horton Plaza Regal Cinema starting at 6AM. There will be about 130 tickets available, and numbered wristbands will be given out in the order that fans arrived, starting between 6:30AM and 7AM. If you score a wristband, you'll come back at 6:30PM and line up in a designated area on the 5th floor of the mall, to enter the event in the order specified on the wristband.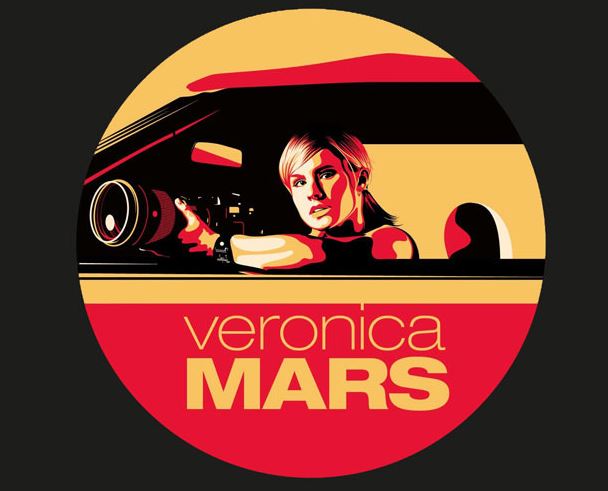 Some of the special guests for the Superego! Live show on Saturday have been announced. They include: PAUL F. TOMPKINS (Mr. Show), STEVE AGEE (Sarah Silverman Program), ERINN HAYES (Children's Hospital), JEFF DAVIS (Whose Line Is It Anyway), DEREK MEARS (Friday the 13th), and BOBAK FERDOWSI (Mowhawk guy from JPL Mars Rover).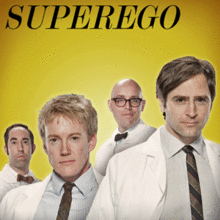 As part of Geek & Sundry's event programming, a Rock Jocks Meet-Up featuring Felicia Day, Jason Mewes and other actors on Thursday at 4PM. Additionally, there will be a film screening on Saturday at 5PM.
Beginning at 10AM each morning, Adult Swim will distribute at its booth (#3721) a custom, premium pamphlet filled with details about the network's Comic Con activities. Randomly included in select pamphlets during the first day will be ten "Adult Swim's Get to a Better State Sweepstakes" golden tickets, which will grant one lucky fan plus one guest V.I.P status for all of Adult Swim's happenings at the con, including guaranteed seating at the network's show panels, free tickets to The Eric Andre Show Live! performance, and more.
The Big Bang Theory has partnered with a "select group of leading and emerging artists" to create a series of original artworks that will debut at Comic Con. The seven original pieces will be displayed at the Warner Bros. booth, with limited-edition litho prints of two of the elections available for sale at the Huckleberry booth (#3449) for $45 each. Artists Hsu and Maruyama will be on hand to sign their prints on Friday as well, with times TBA. You can view the entire press release on the WB site, but here's a peek at some of the art pieces: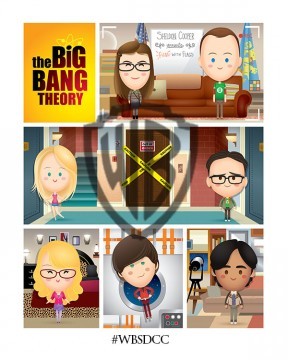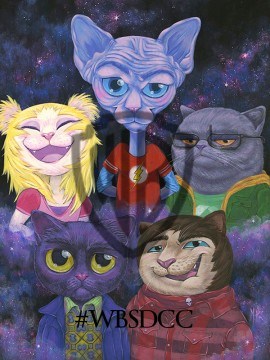 Anything we missed? Let us know in the comments, drop us a line or tweet us at @SD_Comic_Con.