We've started a new, quasi-regular column on the Blog titled "Under The Tents". The title is symbolic, as it's representative of the times we all line up under the tents waiting for those big moments to happen inside Hall H or Ballroom 20.
You can read today's Early Edition here.
Here's the rest of the stuff you might have missed for today:
DJ/producer Dillon Francis will headline MTV2's Party in the Park on Thursday. Also set to play at the event is Danish rocker trio New Politics.
G.I. JOE Retaliation director Jon Chu and star Ray Park will be signing limited-edition Blu-ray sleeves for the movie, due out on DVD and Blu-ray July 20, featuring artwork exclusive to Comic-Con. Chu will be signing on Thursday July 18 at 4-5PM, and Park will be signing on Friday 3:30-4:30PM. The signings will take place at the Hasbro booth, #3213.
BBC America has revealed their three Comic-Con exclusive shirts (with two Doctor Who designs and one Orphan Black), to be sold at their booth (#3629). Shirts at the BBC America booth are $25 each, and are available in men's and women's sizes S-XXL. Here's a look at one of the Doctor Who shirts, but you can preview all three on their site.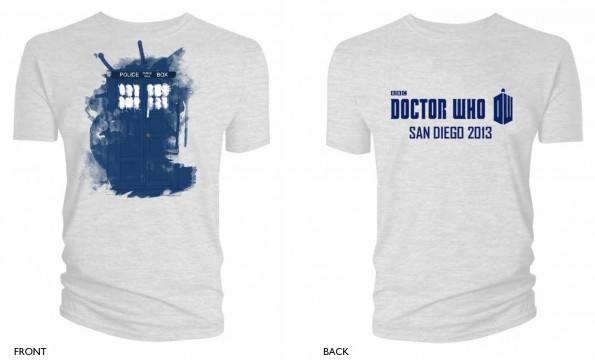 Additionally, @travelingheidi on Twitter has revealed a fourth shirt – for Sherlock.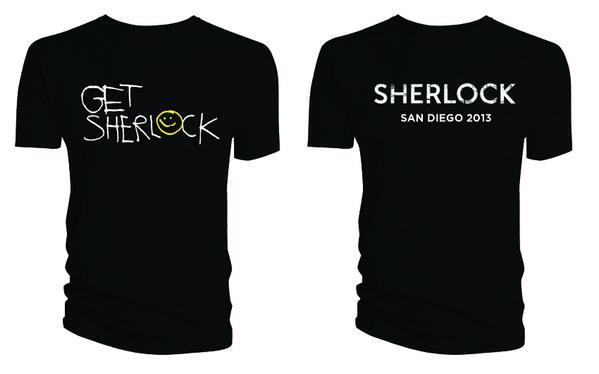 Someone should probably alert Chris Hardwick that there's a panel he's not moderating at SDCC this year. Comedian and actor Craig Ferguson announced via Twitter that he'll be moderating the Doctor Who panel on Sunday.
I'm honored to be moderating @BBCAMERICA 's Dr Who panel at #ComicCon in Hall H Sunday 21 @ 1230pm. #intellect&romance>bruteforce&cynicism

— Craig Ferguson (@CraigyFerg) July 15, 2013
Kicking off the Black Sails screening on Thursday will be a special performance with Emmy-nominated and series musical composer Bear McCreary.
In addition to giveaways for their series, a sweepstakes to win a custom painted Teenage Mutant Ninja Turtles Xbox console and other autographed prizes, Nickelodeon will also be holding several signings at their booth. Here's a breakdown of their schedule:
Thursday, July 18, 2013
NFL Rush Zone, 11:00a.m.-1:00p.m.: San Diego Chargers tight end Antonio Gates
Sanjay and Craig, 3:30 p.m. – 4:30 p.m.: Jim Dirschberger and Jay Howell (co-creators/executive producers) and Chris Viscardi and Will McRobb (executive producers)
Friday, July 19, 2013
The Legend of Korra, 12:45 p.m. – 2:45 p.m.: Michael Dante DiMartino and Bryan Konietzko (co-creators/executive producers), Joaquim Dos Santos (co-executive producer), Janet Varney (Korra), David Faustino (Mako) and P.J. Byrne (Bolin)
Teenage Mutant Ninja Turtles, 3:45 p.m. – 5:15 p.m.: Sean Astin (Raphael), Rob Paulsen (Donatello), Greg Cipes (Michelangelo), Mae Whitman (voice of April O'Neil), Kevin Michael Richardson (Shredder) and Ciro Nieli (executive producer)
Saturday, June 20, 2013
Power Rangers Megaforce, 11 a.m. – 12:00 p.m.: Azim Rizk (Black Ranger), Ciara Hanna (Yellow Ranger), Andrew Gray (Red Ranger), Christina Masterson (Pink Ranger) and John Mark Loudermilk (Blue Ranger)
The Legend of Korra: Original Music From Book One (Soundtrack), 3:00 p.m. – 4:00 p.m.
Michael Dante DiMartino and Bryan Konietzko (co-creators/executive producers) and Jeremy Zuckerman (series composer)
Sunday, June 21, 2013
SpongeBob SquarePants, 2:30 p.m. – 3:30 p.m.: Tom Kenny (SpongeBob SquarePants)
The R.I.P.D. giveaways we told you about will take place at Dark Horse Comics booth #2615, the film announced via Twitter. Be sure to swing by during Comic Con for more information, including how to win the hat Jeff Bridges wore in the film.
https://twitter.com/RIPDFilm/status/356866377551851520
Gaming company PopCap will be featuring lots of Plants vs. Zombies action at their booth (#129) this year. Stop by for a chance to view the PvZ Munny doll art exhibit created by celebrities and artists, the unveiling of a new Plants vs. Zombies comic book, a pop-up store featuring limited edition merchandise, and much more.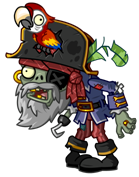 Break Media has posted the first in a series of PSAs giving advice to SDCC attendees. The first, featuring Nick Kroll, can be previewed below:
Yahoo! has announced the panel list for The Hunger Games: Catching Fire, which includes Jennifer Lawrence (hopefully also confirming she'll be on a "surprise" X-Men: Days of Future Past panel as well), Josh Hutcherson, Liam Hemsworth, Lenny Kravitz, Jeffrey Wright, Willow Shields, and director Francis Lawrence. A trailer for the upcoming film will be debuted in Hall H, but for anyone stuck at home, you'll immediately be able to log onto movies.yahoo.com to view it.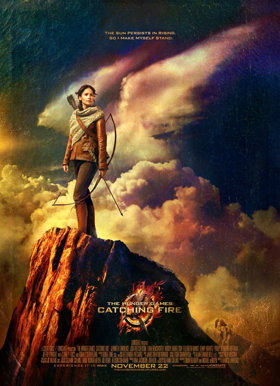 Anything we missed? Let us know in the comments, drop us a line or tweet us at @SD_Comic_Con.