We've started a new, quasi-regular column on the Blog titled "Under The Tents". The title is symbolic, as it's representative of the times we all line up under the tents waiting for those big moments to happen inside Hall H or Ballroom 20.
You can read this morning's Early Edition here.
Here's the rest of the stuff you might have missed for today:
Super 7 has announced its latest exclusives in the MONSTER FAMILY, the HONOO "NIGHTMARE" VINYL FIGURE, the LEROY C "PINK PASSION" VINYL FIGURE, and the ZAGATURD "SUPER MISTY BROS" VINYL FIGURE. All three vinyls wll be available at booth #5425 and will be $35 each.
Upcoming video game "South Park: The Stick of Truth" will hold a panel on Thursday at 6PM with original creators Trey Trey Parker and Matt Stone, according to the official South Park Facebook page.

If your Thursday night is still free, a good option for entertainment is the "30 Minute Musicals: Jurassic Park in 4D at SDCC '13". The musical, which starts at 6PM at the Horton Grand Theatre, is offering general admission tickets for only $20. It sounds like a great time:
 Dinosaurs and man, two species separated by 65 million years of evolution…How can we possibly have the slightest idea what to expect?" EXPECT ORIGINAL SONGS, DINOSAURS THAT SING AND DANCE, AND MORE LAUGHS THAN YOU CAN HANDLE!
 Voice actor John DiMaggio (Futurama) is hosting a panel for his upcoming documentary I Know That Voice. The panel, which celebrates voice acting, which will take place on Thursday from 4:45PM-5:45PM in Room 6BCF, will feature insider clips and a Q&A session with panelists John DiMaggio, Billy West (Futurama, The Ren & Stimpy Show), Tom Kenny (Spongebob Squarepants, Brickleberry), Rob Paulsen (TMNT, Pinky and the Brain), Dee Bradley Baker (Legend of Korra, Clone Wars), Fred Tatasciore (Hulk, Ben 10), Andrea Romano (Animaniacs, Pinky and the Brain), Tommy Reid (Producer) and Lawrence (Shapiro).
Lily Collins confirmed through the Mortal Instruments Facebook page that she'll be attending the Mortal Instruments: City of Bones panel. Check out her announcement video here.
Kidrobot revealed the first tease of their upcoming exclusives for SDCC this year. They'll be selling a 7-inch Labbit, finished with a nasty attitude and rad adamantium colored claw. You can get it signed at Frank Kozik's signing at the Kidrobot Booth (#4549) on Wednesday at 6PM-8PM.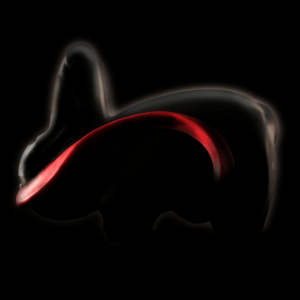 Okay, this one we absolutely LOVE. It's DKE Toys' latest SDCC exclusive, the Bad Ass : Forest by Kronk & Pobber Toys.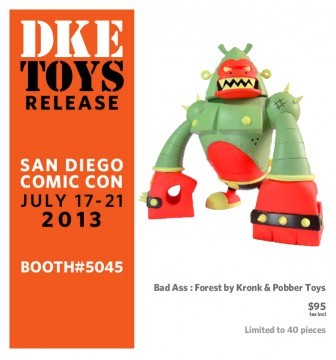 Limited to only 40 pieces, this will be available at DKE's booth, #5045, for $95.
Everyone loves Star Wars, and everyone loves cute, little puppies. Put them together and you have – besides something adorably awesome – "Star Wars Day Yappy Hour", an event to celebrate Petco's upcoming launch of exclusive Star Wars Pet Fans pet toys and apparel.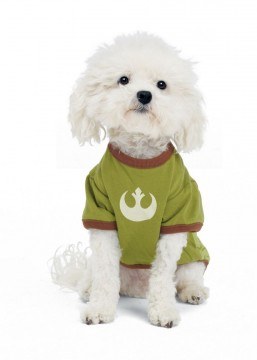 Bring your dog to the event and participate in a Star Wars photo experience, caricature drawings of you and your pet, treats and giveaways, and a chance to win items from Petco's Star Wars Pet Fans collection, while helping adoptable shelter dogs from the San Diego Humane Society find new loving homes. The event will be on July 19 from 4-7PM at Hotel Indigo in the Gaslamp. Check out our event page for more details.
Clone Club is now in session! TVLine has the exclusive on BBC's Orphan Black attending San Diego Comic Con this year, with not only a panel, but an autograph signing as well. The panel, which will take place on Friday at 7PM in Room 7AB, will include cast Tatiana Maslany, Jordan Gavaris and Dylan Bruce alongside co-creators Graeme Manson and John Fawcett for an early preview of season two. There will also be an autograph signing on Saturday at 4:30PM at the BBC America Booth.
In addition, BBC America is asking for help from the show's fans! They're requesting artists to send in their work to be featured on a "GIGANTIC SCREEN" at Comic Con this year, to help show their love for the new series. You can submit your work, and view the rules, on this page.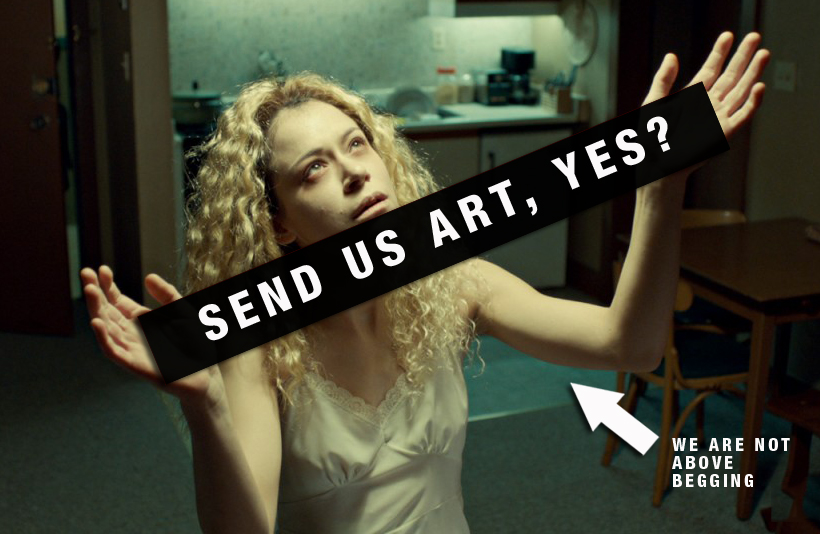 Marvel has posted a sizzle reel in advance of its SDCC 2013 live online coverage.
Marvel Live will start broadcasting from Comic-Con on Wednesday July 17.
Breaking from tradition, this year's Warner Bros. Television key cards have gone singular – as in, only one television production will be featured. That show is CBS' Person of Interest, which will also have a panel at Comic-Con this year. There will be two designs offered, which we have the images below.
Anything we missed? Let us know in the comments, drop us a line or tweet us at @SD_Comic_Con.