We've started a new, quasi-regular column on the Blog titled "Under The Tents". The title is symbolic, as it's representative of the times we all line up under the tents waiting for those big moments to happen inside Hall H or Ballroom 20.
You can read yesterday's Late Edition here.
Here's the rest of the stuff you might have missed for today:
Rotofugi unveiled their second Comic Con exclusive on their site, the Playge Green Misfortune Cat. It will be available at Booth #5248 and sell for $120 each.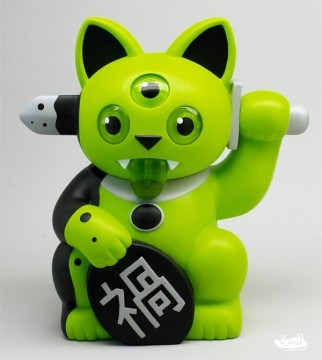 My Schedule, Comic Con International's tool for bookmarking panels you'd like to attend once the official schedule is released starting Thursday, is now open. If you haven't already created an account, we highly recommend it – and we also recommend you check outour tips for planning your schedule.
Deadline reports the panel, "Video Games to Movies: Is The Golden Age Upon Us?" is scheduled for July 18 and sounds like a "can't miss" panel for both video games and film fans. Panel guests will include Adrian Askarieh (Hitman, Fox's Agent 47, CBS Films' Deus Ex, Nu Image's Kane and Lynch); Blur Studio's Tim Miller (Batman: Arkham, Halo, Fox's Deadpool, and Legendary's Graveladaptation); Justin Marks (Street Fighter: The Legend Of Chun-Li, He-Man, and EA's vidgame Army Of Two: The 40th Day); EA Entertainment VP Patrick J. O'Brien (DreamWorks' Need For Speed); Kevin Tancharoen (New Line's Mortal Kombat, Mortal Kombat: Legacy); C. Robert Cargill (Sinister, Deus Ex); and Ian Moffitt (Head of Premium Programming, Machinima). The panel, moderated by WSJ journalist Ben Fritz, will be held at the Hilton Bayfront's Indigo Ballroom.
DKE Toys has announced its latest exclusive, the Gay Empire "Best Buddies" by Suckadelic.

The exclusive will be limited to 50 sets and will be available at the DKE booth (#5045) for $75. The designer toy company is also working on signings at its booth, and should have some information for us soon.

The SDCC Zombiewalk 2013 Grand Marshals have been selected! Check out the update on the event's Facebook page for information (and congrats Holly and Zarah!) 😉
CCI has posted information on the annual Robert A. Heinlein Blood Drive. Donors will receive a swag bag, and HBO will be providing True Blood t-shirts, rubber bracelets, bandages and water. You can also schedule your appointment in advance through the site.
Comic creator Brian Michael Bendis has announced his Comic Con schedule through his official site. His panels include the annual Cup O' Joe (Friday, 3:15PM), an X-Men comics panel (Sunday, 12:30PM), and an Ultimates panel (Friday, 12:30PM). He also announced that he'll be signing in the convention center on Thursday at 4:30PM at Booth AA06 as well as Saturday at 3PM at Booth AA18. He'll also be doing some signings at the Marvel Booth, with times TBA.
We have a few more details about HISTORY series Vikings SDCC presence. We already told you about the offsite Interactive Waterway last week, but they will also be distributing a Vikings comic book written by series creator/writer Michael Hirst "to select fans" throughout the con. Here's a sneak peek at the cover of the comic book: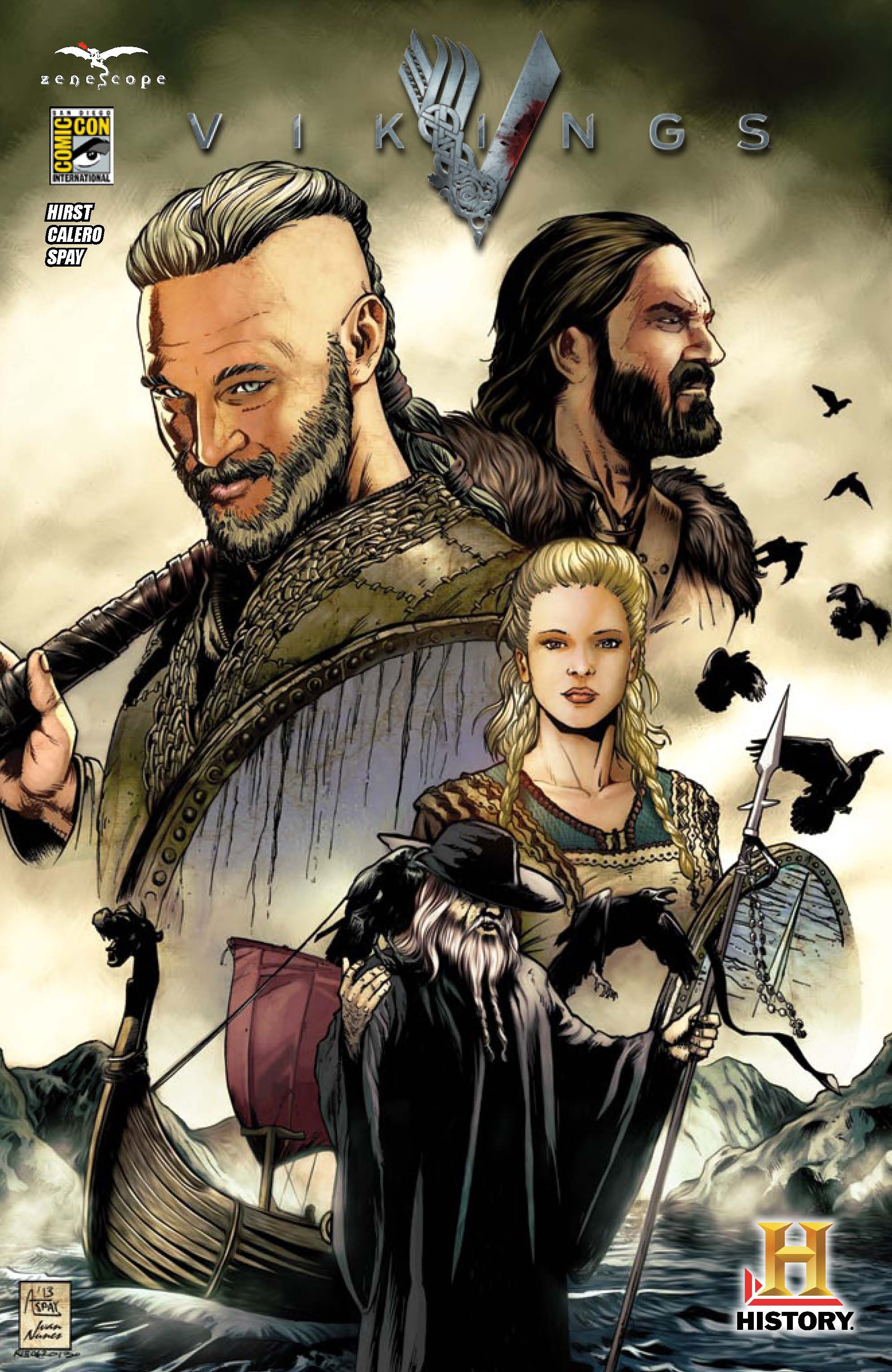 Maggie Thompson shared some thoughts on how to prepare for Comic Con today on the Toucan Blog's Maggie's World, and they're good reminders: Carry the Exhibit Hall Map with You, Make Notes on Exhibitors' Booth Numbers, Layer What You Wear, bring Business Cards, and many more. You can check out her full list of suggestions on the site.
Anything we missed? Let us know in the comments, drop us a line or tweet us at @SD_Comic_Con.