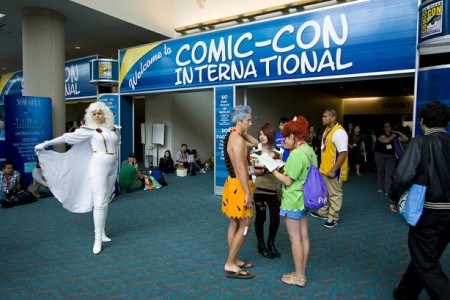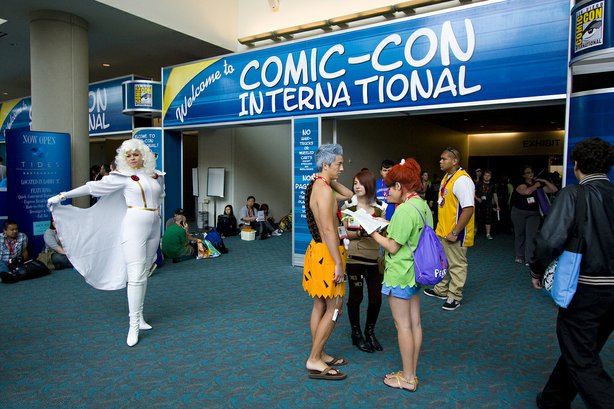 After months of silence and hints of progress in regards to SDCC 2014 registration, things are really starting to snowball into February. Last week it was the new Member ID page with hints that pre-registration would happen (relatively) soon; today was the new system's first test of the year with creative professional badge registration; and now we have news of a date for those of you who signed up to be volunteers for 2014.
First, let us be clear: The news today is for "preapproved volunteers", or those who completed at least one assignment in 2013. If you are new to the volunteering scene, and you had already opted in via the Member ID site to be placed on the "Comic-Con 2014 Volunteer Interest List" (sign-ups are currently closed), you'll receive notice when volunteer registration will be open to the general public later this year.
For those who are preapproved volunteers, check your inboxes. CCI sent out emails to everyone who was a volunteer last year that online volunteer registration for SDCC 2014 will be open next week, starting at 9AM PT on Tuesday, February 4.
Here's the email from CCI received by those preapproved for 2014:
At last – what you've been waiting for! Beginning at 9:00 am Pacific Time on February 4, 2014, online volunteer registration for Comic-Con International 2014 will be open to YOU, our PREAPPROVED VOLUNTEERS (those who completed at least one assignment in 2013).

Instructions: Beginning at 9:00 am Pacific Time on February 4th, you may log into your Member ID, click on the "VOLUNTEERS" tab and you will see the link for online volunteer registration. Click on the link and follow the instructions. It's easy! You'll get an email confirmation at the end of the registration process.

Only those on our preapproved list will be able to see the link when they log in to their Member ID.  You will have 10 days to sign up to volunteer for 2014.  Preapproved volunteer registration will close on February 13, 2014 at 5:30 pm Pacific Time.  At a later date, we will open online volunteer registration to those on the Interest List. Once we reach our limit, we will close the volunteer program and there will be no further opportunities to register to volunteer for 2014.

Hope to see you in 2014!
Again, if  you're looking to become a SDCC volunteer for the first time in 2014 and had already opted in via the Member ID site last fall, you'll have to wait until later in the year when open online volunteer registration is announced.
Interestingly, the new Member ID site has not yet been updated with this information, and as of press time still reads:
Stay tuned for information regarding volunteering for Comic-Con International and WonderCon Anaheim 2014!
Were you a volunteer last year and are looking to return to SDCC 2014? Let us know in the comments.