While we wait for more news on Open Registration and Hotelmaggedon: 2014 Edition, we've been gathering up more news on San Diego Comic-Con. Today's update brings us news on Power Rangers, the return of w00tstout, ghostgirl, more artist and author confirmations, and a 30th anniversary celebration for Teenage Mutant Ninja Turtles.
Here's some news you might have missed:
Stone Brewing Co. has announced on their blog that we'll see the return of HopCon: The w00tstout Festival this year on July 23, at the Stone Brewing World Bistro & Gardens – Liberty Station. Last year's event featured Wil Wheaton brewing beer for fans, a live performance by Paul & Storm, and much more. No news yet on what this year's event will include, but we've got high hopes.
Artist Mark Murphy posted on Facebook and on Twitter that he is helping to put together the first annual Zine Machine Expo, to feature artists and publishers' prints, books, and artwork in the south wing of the New School for Architecture on the Wonderbread Campus from July 24-26. An opening reception will be held on Thursday, with a party on Friday. The event will be free to the public, and if you're interested in being featured in the show, you can contact Murphy on Facebook.
@OutsideComicCon XLThnx—ZINE machine EXPO will feature art and artist w books, prints in the S wing of Wonder Bread at NewSchool SD

— mark murphy (@mmurphydesign) February 27, 2014
Are you a fan of the original Power Rangers?  Jason Frank, the original green Power Ranger has posted his tour schedule via Instagram photo.  Jason David Frank will be heading to the San Diego Comic-Con 2014 from July 24th through July 27th.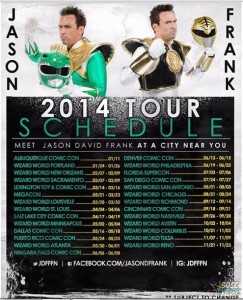 Fetish model Anastasia Pierce tweeted out that she will be signing at the Heavy Metal Booth during SDCC this year.
Comic-con, San Diego. July 24, 25, 26 & 27
Signing at the Heavy Metal Booth

— Anastasia Pierce 💋 (@AnastasiaPierce) February 27, 2014
Fans of the New York Times bestselling series ghostgirl should get ready. Word comes from the official Ghostgirl facebook fan page that there will be some "awesome" ghostgirl news coming out of SDCC 2014. In the announcement, it was revealed that the news involves the Nightmare Before Christmas crew, and they also shared a photo of an animation sculpture from Coraline designer Martin Meunier. Nothing official on what the news is, but could we be getting a ghostgirl movie or animated TV series? Apparently we'll have to wait unto Comic-Con to find out.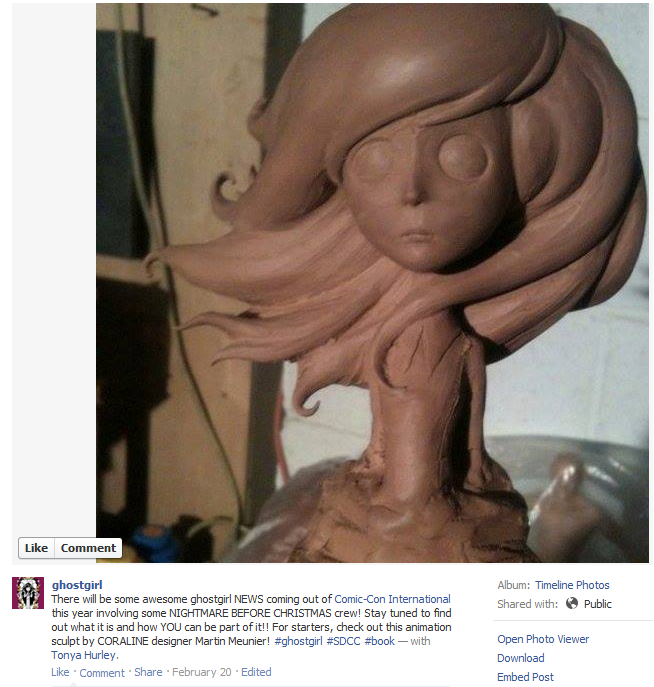 Author of The Iron Druid Chronicles, Kevin Hearne lists on his website events and appearances page that he will be attending the Comic-Con this year.  No details yet on any signing or appearance information.
In May of 1984, two young men debuted their new comics series at a small comics convention in New Hampshire. They printed 3,000 copies of their black and white book. The two men were Kevin Eastman and Peter Laird and the series was Teenage Mutant Ninja Turtles, which jumpstarted the indie comics scene. In the past 30 years, Leonardo, Michelangelo, Donatello, and Raphael—the Turtles themselves—have gone on to become a media sensation, including comics, cartoons, toys, books, and big screen movies.
No doubt there will be a big Teenage Mutant Ninja Turtles push at SDCC this year, with the new movie being released on August 8. And we already know that Kidrobot will have some TMNT exclusives available this year. Someone order the pizza already!
The shirt is available until midnight CST / 10 PM PT, February 28. Make sure you add this to your Comic-Con wardrobe before it's too late!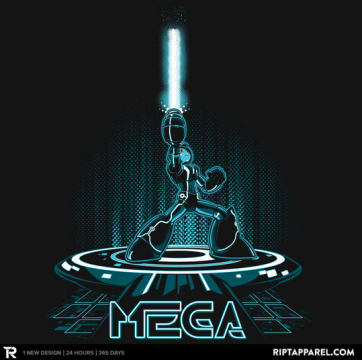 Anything we missed? Let us know in the comments.