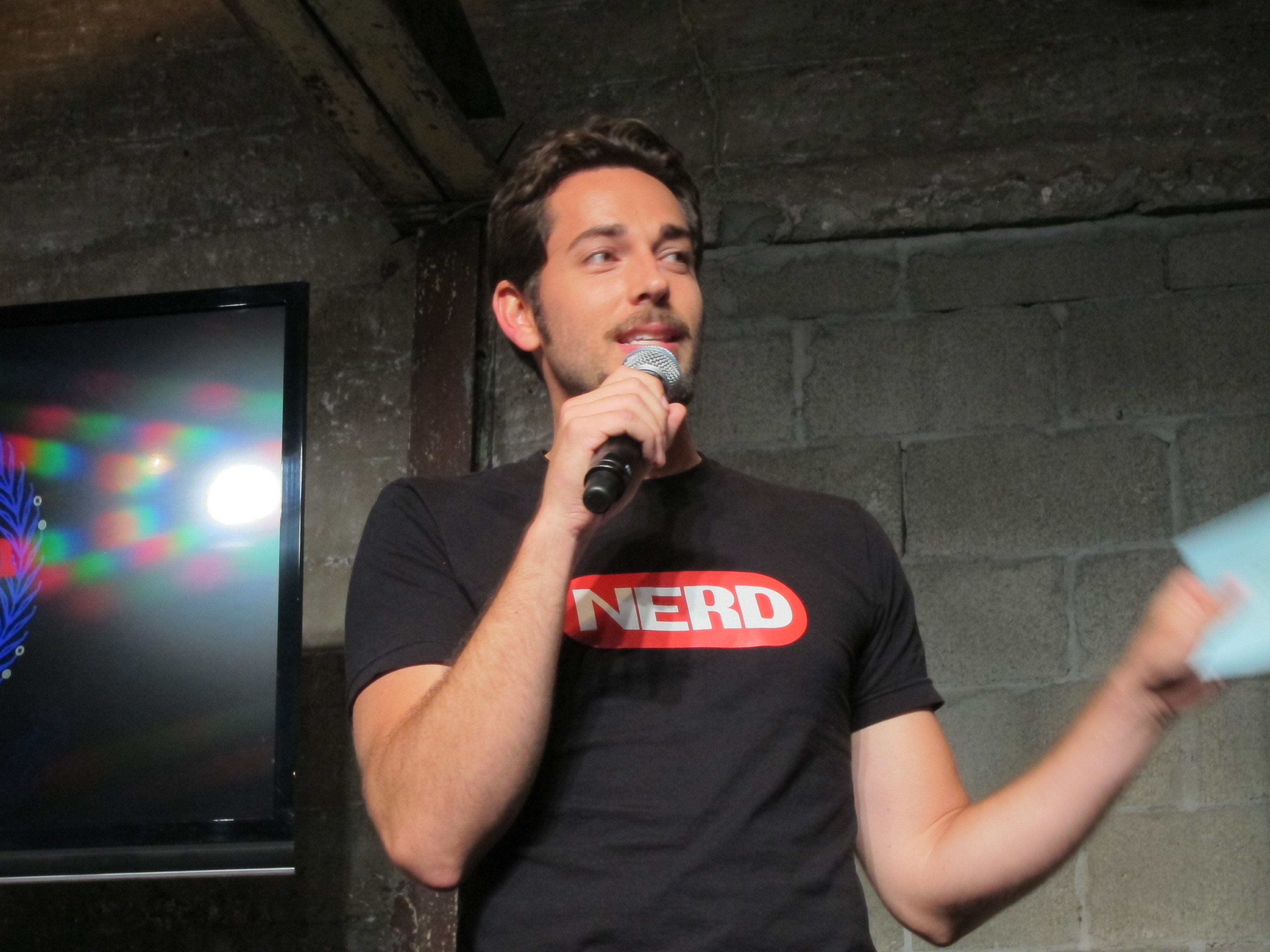 Last month, Zachary Levi shared with us exclusively some of the difficulties of financing Nerd HQ, an event that we really love. To help offset those costs this year, he announced earlier this month that they would be turning to crowdfunding, and needed the support of fans.
The Indiegogo campaign "I Want My Nerd HQ", which just launched, is turning to fans to help support this year's event. The campaign page explains:
The "I Want My Nerd HQ" Campaign is very simple. We need your support for Nerd HQ 2014. The funding strategy we have been using to produce Nerd HQ is no longer viable due to venue deadlines and the commitments required by the Nerd Machine to properly plan the event. We wish we could continue to subsidize the event ourselves, but we simply no longer can. We believe in our hearts that YOU will help to ensure Nerd HQ can continue to offer an amazing FREE experience for fans in San Diego, fans watching online, and all the children we are able to help through the funds you contribute during Nerd HQ for Operation Smile.
Unlike traditional crowdfunding campaigns, "I Want My Nerd HQ" is different in one important way: every 'backer reward', a thank-you gift typically given in crowdfunding campaign to those who donate, is the same for every level, regardless of whether a donor gives $5 or $1000. Each contributor will be a 'Member of the Nerd HQ Army' and will be on an exclusive e-mail list that will receive updates, photos, videos, and more throughout the event planning process. Contributors will also have their name placed on a "Nerd HQ Wall of Honor" at the event, as well as on The Nerd Machine's website.
All of the funds raised by the crowdfunding campaign will be going toward the production of Nerd HQ – the venue, staff, and other costs. However, none of this will affect Nerd HQ's continued commitment to raising money for Operation Smile. According to the campaign page:
We want to make it very clear that the money you are contributing for Nerd HQ is not going to charity. The funds raised here will pay for the production of Nerd HQ in San Diego this July. 100% of the money raised by the "Conversations," auction items, photos, and signings will continue to be donated to Operation Smile.
Levi recently sat down with us to talk more in-depth about the reasoning behind the decisions in this crowdfunding campaign, which we'll be sharing with our readers later today.
You can donate by visiting the Indiegogo campaign here, and you can hear Levi explain the campaign himself by watching this video:
What do you think of "I Want My Nerd HQ"? Let us know in the comments.