WonderCon is quickly approaching, and we have news on some exclusives at this year's Anaheim convention, as well as panels and possible panelists, an update on cosplay weapons policy, and even more.
Here's some things you might have missed:
Time Frog Creations announced on Instagram that they'll have an E.T. exclusive available at WonderCon at their Booth #844.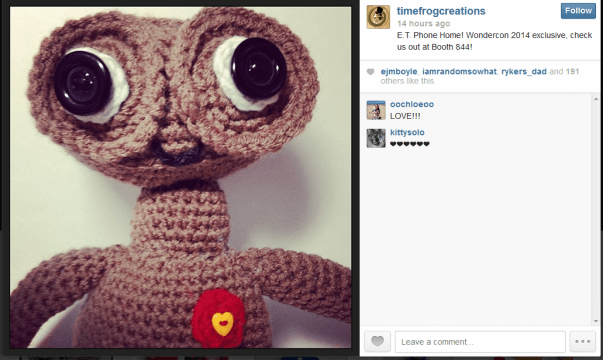 Tomopop has also revealed that House of Darkly will also have a WonderCon exclusive: Wonder-Kale, the Caped Superfood. The plush will be 10-inches tall and available at Booth #1155 for $50.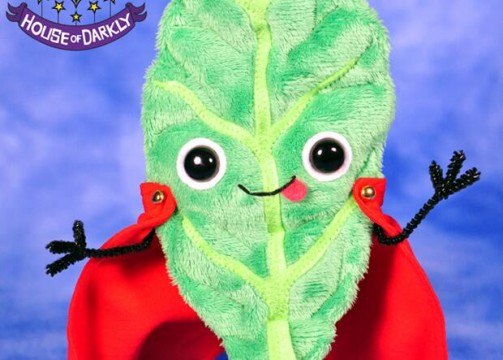 According to Bleeding Cool, artist Hilary Baumann's new graphic novel, Rift, will have a teaser issue available at WonderCon.
Comicbook Resources announced that Joshua Hale Fialkov, writer of The Bunker, has a new ongoing series called The Life After that will start in July. The series, which "tells the story of Jude, a unique man who will fight good, evil, and bureaucracy to escape purgatory and save humanity" will debut with a preview issue at WonderCon.
Thanks to Elizabeth-Mitchell.org, we know that actress Elizabeth Mitchell (Lost, Revolution) will be attending WonderCon. She announced her appearance on The Baub Show during an interview, and while she didn't give any details about what she'd be attending the con to promote, we assume there's a high chance we'll be seeing the return of Revolution at WonderCon.
Sean Swanson announced on Twitter that he was filming a WonderCon promo video for Young Justice: Abduction, a fan-based webseries.
Filming our @YJAbduction @WonderCon 2014 promo video tonight. Get ready! @TheCrimsonBlur @BeccaBatgirl @N1ghtCreature #YoungJustice

— Sean Swanson (@TheBullockYJA) March 30, 2014
Comic-Con International has been posting a Tip of the Day on its Toucan Blog, and one tip was a reminder about WonderCon Anaheim's weapon policies. All costume weapons must be inspected at the Weapons Check Desk in Lobby B/C outside of the Exhibit Hall, and projectile costume weapons must be rendered inoperable. For the full list of rules, and to read the Toucan Blog, you can click here.
Actor Richard Hatch (Battlestar Galactica) announced on Twitter that he will be on the How to Break Into or Expand your Career in Hollywood panel at WonderCon on Friday, April 18. The panel will also include the Winner Twins and Rampage Jackson.
Join Richard Hatch, @WinnerTwins and @Rampage4real for their panel at @WonderCon on April 18, 2014 pic.twitter.com/WGlr8OMGa3

— Richard Hatch (@thumbfighter) March 30, 2014
Time Frog Creations unveiled another of their WonderCon exclusives on Instagram: a 10th Doctor plush. The exclusive will be available at Time Frog's Booth #844.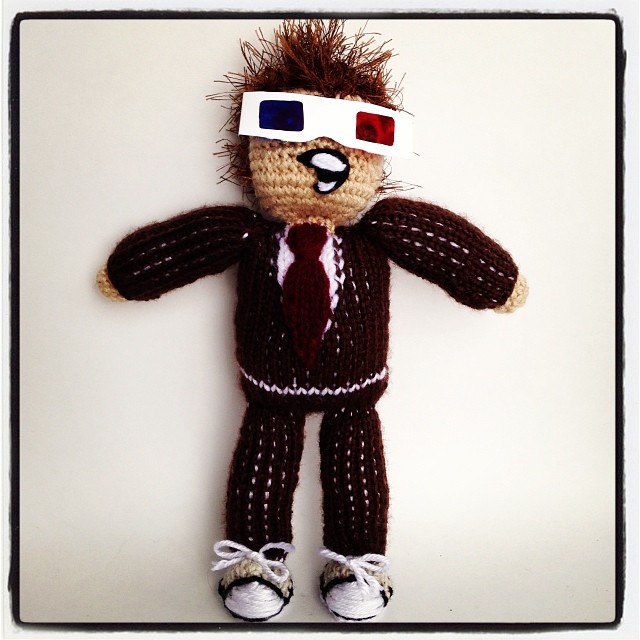 Anything we missed? Let us know in the comments.