The official WonderCon Anaheim site has been updated with the first list of exclusives available at this year's convention.
First and foremost, the Official WonderCon t-shirt design has been unveiled, featuring DC's "New 52" design of Wonder Woman by artist Cliff Chiang. It will be available exclusively at the Graphitti Designs booth, #301.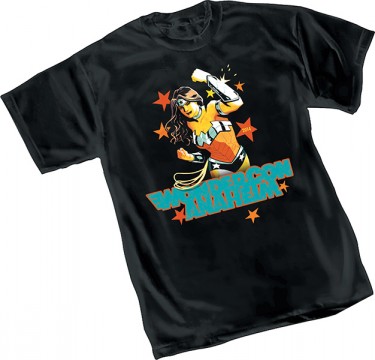 Here are some of the other notables from the list:
Bored, Inc. (booth #1254) has this "Friends Forever" 3D print featuring Stinky Poo and TP. Yes, it's adorable – something we never thought we'd be saying that about a piece of human waste.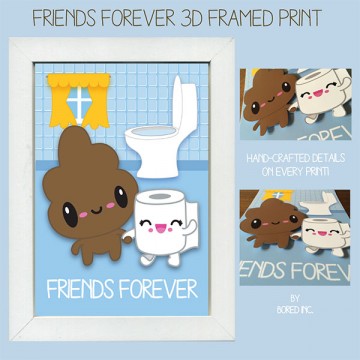 Fugitive Toys (booth #1442) will have a special Funko Blue Lantern Flash Pop! Vinyl in regular and Metallic variants.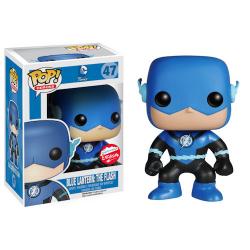 DC Entertainment (booth #301) will be bringing three variant covers, for Batman Eternal #1, The Sandman: Overture #1, and Batman #29 by artist Greg Capullo.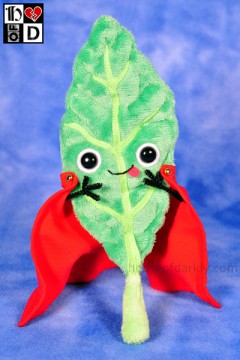 Anime fans, take note: WonderCon will serve as the North American debut for 'Posters: Otomo Katsuhiro x Graphic Design', collecting posters from the popular manga artist's (Akira, Steamboy) work. You can find this at the Last Gasp booth, #513.
Steam Crow (booth #419) will be selling cool classic art prints, "Mars Water" and "Moon Water". These 12×18 prints were illustrated by Daniel m. Davis and are printed on 50-year archival film. Oh, did we say we were already in love with them?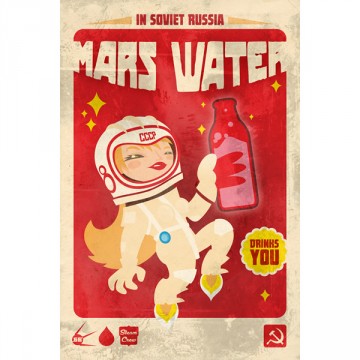 You can find all the announced WonderCon Anaheim exclusives on the official site, along with details and pricing. WonderCon Anaheim will be held April 18-20, 2014.
Will you be attending? Which exclusives are you most interested in? Let us know in the comments.