As almost any attendee will tell you, convention food is rarely appealing. It's often overpriced and not very appetizing. However, one of the best features of WonderCon Anaheim is the diversity of food offerings in the immediate area – including the food trucks located in the front plaza of the convention center, which will be returning for WonderCon this weekend.
Comic-Con International announced that ten food trucks will be serving attendees (though all trucks are subject to change, as are any menus) for 2014, and we've rounded up what we think are some of the best offerings from each.
Barcelona on the Go
This "pioneer gourmet food truck" combines Spanish recipes with Latin influences. The menu at Barcelona on the Go boasts choices like a USDA Prime Top Sirloin and Fries, a vegetarian Manchego Mac & Cheese, and Shrimp Tacos with Chipotle.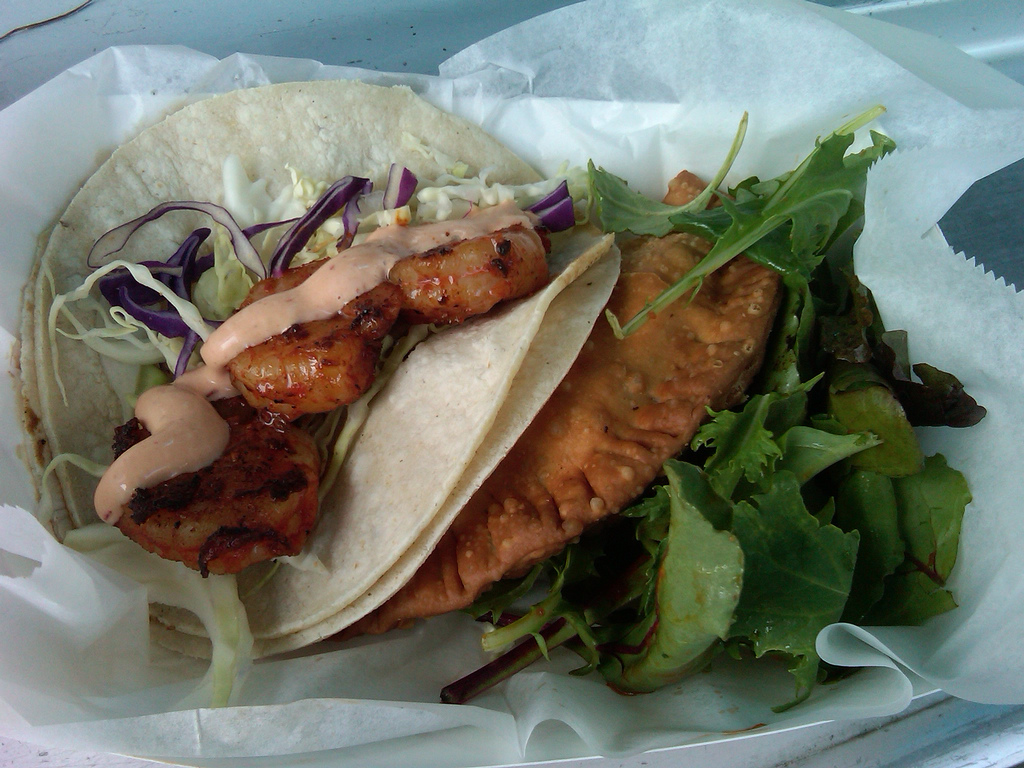 Burger Monster
The Burger Monster is famous for, you guessed it, burgers. The menu rotates between a wide variety of burgers, including the American Werewolf (melted American cheese, lettuce, tomato, onion, and a house made OC sauce), a vegetarian Creature From the Black Lagoon (balsamic marinated portabella, sauteed onions, tomatoes, avacado, spinach, and native herb spread), and The Mighty Melt (carmelized chaddar, bacon, BBQ sauce, tempura onion strings, and coleslaw – all on a white brioche bun).
Tasting Spoon
Chef Joe Youkhan's Tasting Spoon offers eaters grilled artisanal pizzas, sliders, pastas, salads, and more. The Carbonara pizza – black pepper marmigiano cream sauce with crispy pancetta and carmelized onions – is apparently to die for.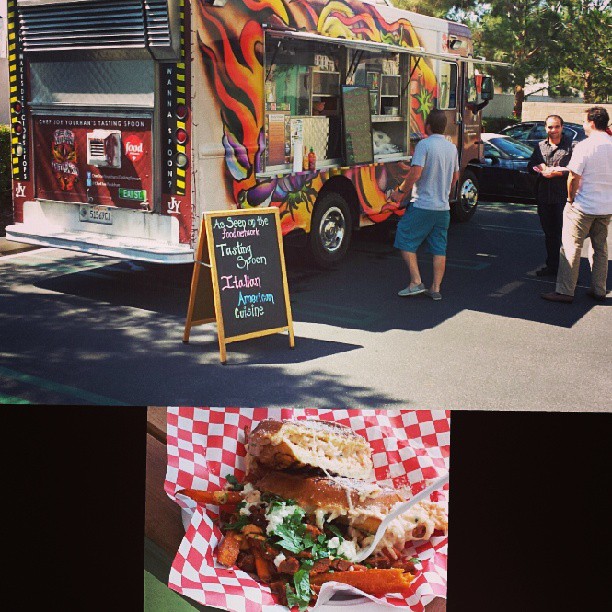 Kala
In the mood for some Mexican? Then Kala should be your first stop. This truck dishes up gourmet Mexican dishes, putting their own twist on traditional classics. Try offerings like Patron Tacos (tender steak marinated in Patron tequila and lime, then topped off with pico, guacamole, and queso fresco), Cajin Shrimp Tacos, or a Raspberry-Chipotle Chicken Sandwich.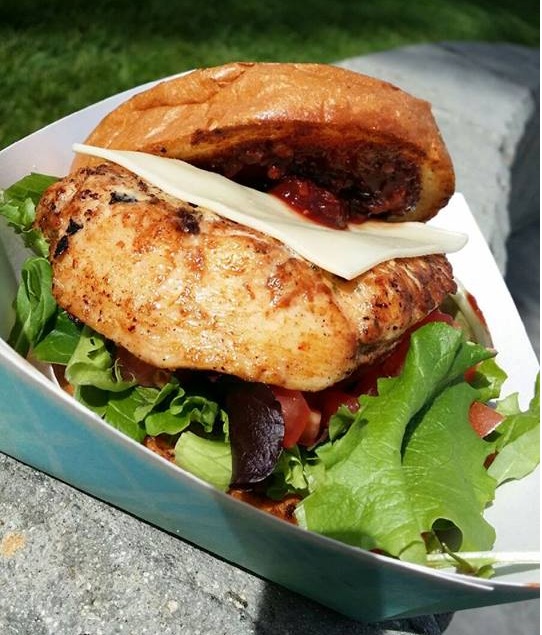 A Bite Truck
This California fusion's food truck motto is "Simple is Sexy". Attendees can grab sweet and savory eats from A Bite Truck like a shrimp and pumpkin curry risotto, a braised pork belly slider on mini brioche buns and served with mixed greens, swiss cheese, and a tomato-caraway jam, and more. It's the perfect snack between panels.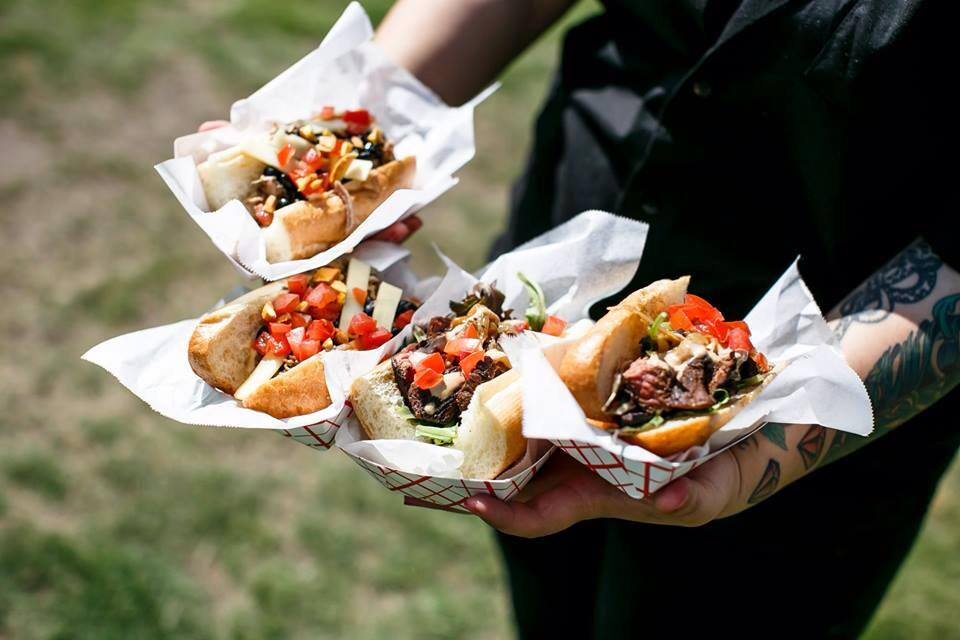 Garlic Scapes
Garlic Scapes serves up redefined comfort food. If after a long day of panels all you want is a taste of home, grab classics like a grilled cheese, garlic feta fries, or handmade beef patties.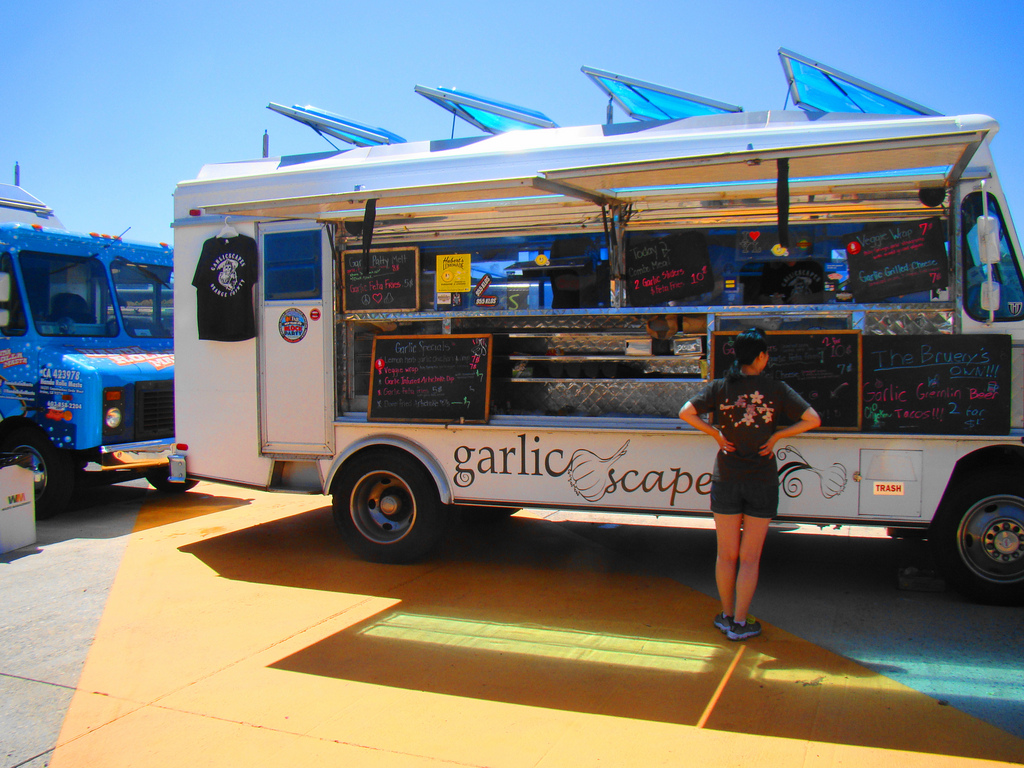 Chunk-n-Chip
The weather is supposed to be warm in Anaheim next week, but if you find yourself getting overheated from a walk on the exhibit floor, cool off with Chunk-n-Chip. This food truck serves up ice cream cookie sandwiches in a wide variety of offerings, including classics like the Old School (a chocolate chip cookie with vanilla bean ice cream) and modern spins like Jamaican Me Nuts (almond coconut and lime zest cookie with a pistachio truffle ice cream).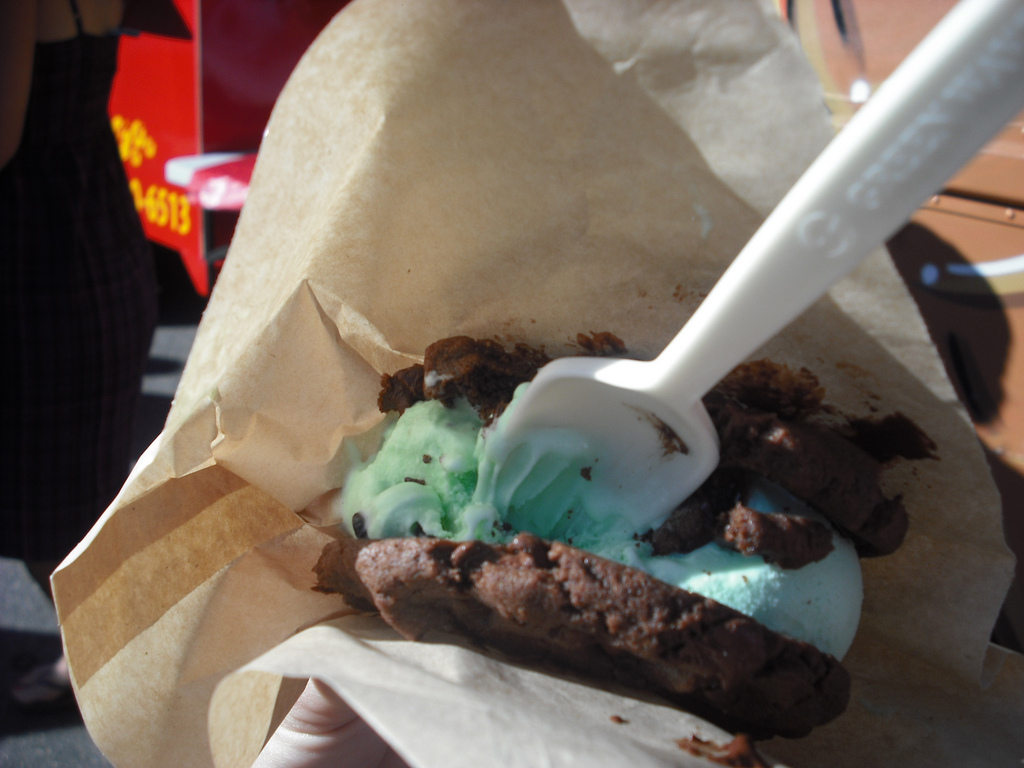 Mustache Mike's
Not in the mood for ice cream? Cool down from the convention with Mustache Mike's Italian ice and choose from flavors like Bada Bing Cherry, Bada Boom Blue Razz, or mix flavors for your own creation.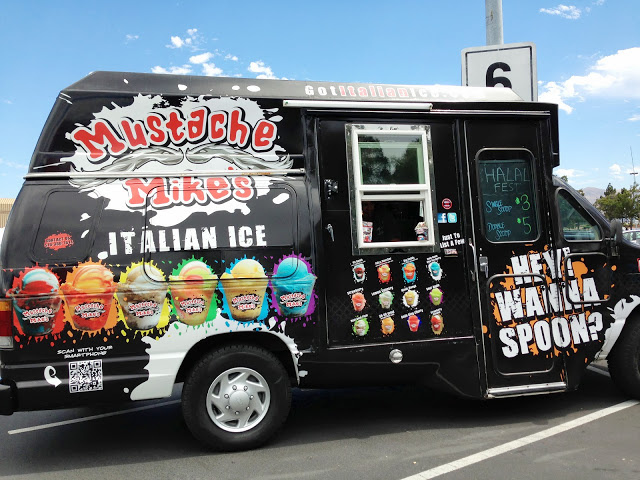 Viking Truck
Vikings may not be returning to WonderCon this year, but you can still get a taste of the old world with The Viking Truck. Grab sausages, corn dogs, pretzel sliders, and more from this food truck.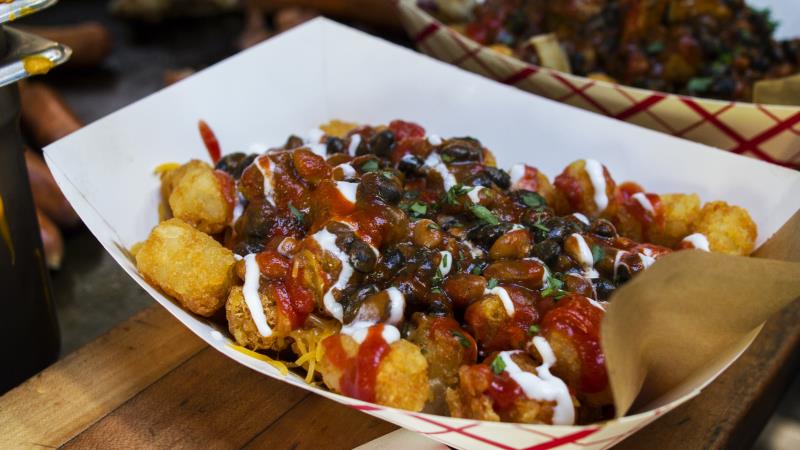 Devilicious
Delicious promises that it's "food so good it's bad". Everyone in line will be jealous of your All Crab Crab Cake or Buffalo Chicken Melt from this truck.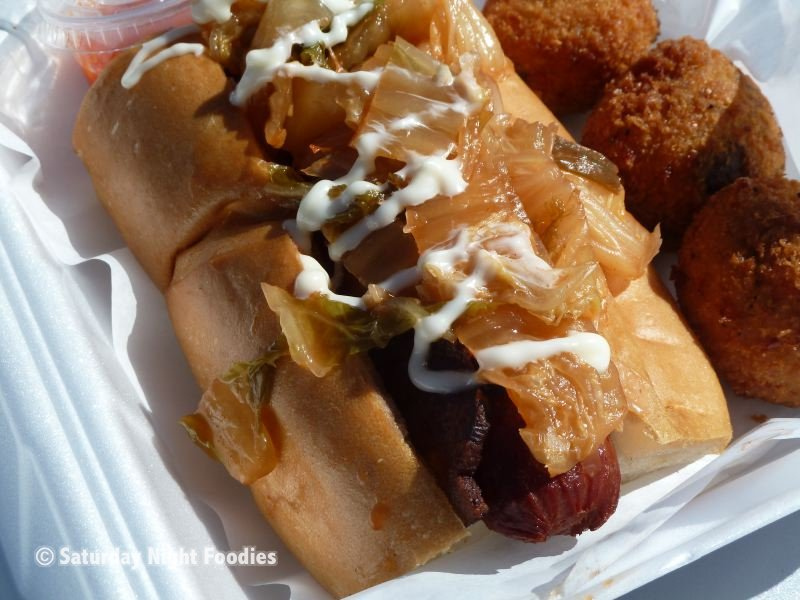 Which food truck will you be trying? Let us know in the comments.