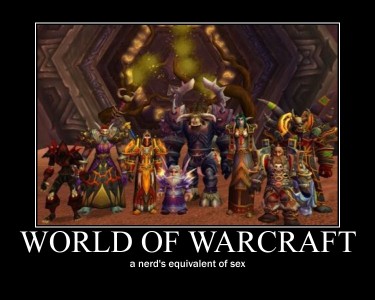 In the weeks leading up to SDCC this July, we'll be seeing tons of hints and proclamations from various independent sources about big celebrities or productions making their way to San Diego. But until it's explicitly stated by either the company or as part of Comic-Con International's schedule announcements later this summer, we can't quite give it a 100% chance of appearing.
With the evidence we have below, however, we can say with this one we're closer to 99.9%.
Earlier today, IGN published an interview with the film's producer, and Legendary Pictures CEO, Thomas Tull, who hinted that the Warcraft movie would be back at San Diego Comic-Con this July. Here's the quote from the interview:
We asked Tull when we might see that trailer, to which he responded "We show up every summer at Comic-Con – we really enjoy it, and the fans seem to enjoy taking a look at things, so I wouldn't be surprised."
The Warcraft film adaptation was unveiled at the Legendary Pictures/Warner Bros. Pictures joint presentation last July, by way of a teaser trailer and an announcement of the film's director, Duncan Jones (which you can watch below).
Breaking down the quote from the IGN interview:
The question was specifically regarding when audiences would get their first peek at the trailer
When Tull says the fans "enjoy taking a look at things",  we think one can't technically take a "look" at things that are not seen, right?
Although the film isn't due to hit theaters until 2016, Director Jones tweeted that principal photography would be nearly finished by the end of May, which means there should be plenty of footage available to choose from:
For those counting down with me, we're done shooting Warcraft in 3 weeks as of tomorrow! Holy shnikey…

— Duncan Jones (@ManMadeMoon) May 1, 2014
Since Tull really "enjoys" showing off the company's upcoming productions at Comic-Con, we would guess that he's made sure there were plans in the production schedule to have some scenes in the can to show in time for SDCC.
Tull said he would not be "surprised" that Legendary would "show up…at Comic-Con" with something for fans to "enjoy taking a look at".
So, if we piece that all together, we can sleuth that fans will probably (or dare we say obviously?) be getting a new Warcraft trailer at Comic-Con.
What do you think? Are you hoping for a closer look at the Warcraft movie at Comic-Con? Let us know in the comments.