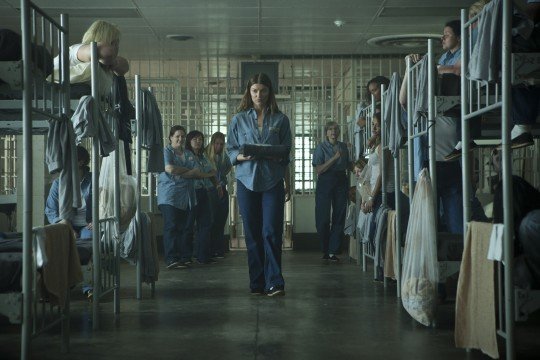 There's good news and bad news for fans of Cinemax, the sister-network of HBO.
Cinemax will be returning to this year's San Diego Comic-Con with at least one panel, as the network took to Twitter to announce that it will be bringing the critically acclaimed Banshee series back to SDCC this year, along with series stars Antony Starr, Ivana Milicevic, Ulrich Thomsen, Geno Segers, and Jonathan Tropper.
ATTN: @antonystarr, @ivanamilicevic, @ulrichthomsen, @genosegers & @Jtropper will be at the #Banshee #SDCC panel moderated by @andygreenwald

— Cinemax (@Cinemax) June 11, 2014
Banshee recently wrapped up its second season on Cinemax, and the third season will begin airing in 2015. Production on that third season has already begun, so attendees could be treated to some special footage months before the air date.
This news doesn't really come as a surprise, as the network brought the series last year to positive results. However, the other Cinemax series that the network had brought in 2013, Strike Back, hasn't yet been announced – which could spell trouble for an appearance.
The star of Strike Back, Sullivan Stapleton suffered from an off-set injury earlier this year, which caused the filming schedule to be pushed back. The original plan was for the final fifth season of ten episodes to air this summer, but due to delays, the series will instead air later this year.
Are you excited about a panel for Banshee? Let us know in the comments.