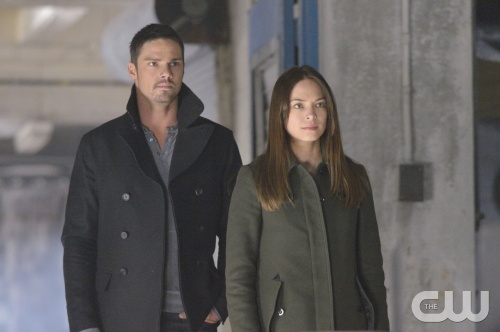 Beauty & The Beast fans should probably brace themselves for some unfortunate news about this year's San Diego Comic-Con. Although the CW series has made the trek to Comic-Con for the last two years, beginning in 2012 with a pilot screening and Q&A with series stars Kristen Kruek and Jay Ryan before its official television debut, the return of the series for 2014 isn't looking good.
Actor Austin Basis, who plays J.T. Forbes of the series, told a fan on Twitter that he has been told Beauty & The Beast won't be having a panel at this year's convention.
@Jayneebabe I have been told that there will be NO #BATB panel at Comic Con 🙁 …I will have to take a raincheck on those #FacerFraps

— Austin Basis (@AustinBasis) June 6, 2014
The series was recently picked up for a third season, with a shortened episode-order of only 13 that won't begin airing until sometime in 2015 (though the show returned this week to finish off its second season run). Many critics have speculated that the upcoming season might be the final one for the series, so The CW and production company CBS Television Studios may have decided that the limited-run simply isn't worth promoting at SDCC with a panel.
A representative for CBS Television would only confirm that the "studio line-up is still being confirmed", so there's still some hope for fans. We've contacted the studio for additional information, and will update once we have more.
Will you miss Beauty & The Beast if it doesn't attend SDCC with a panel in 2014? Let us know in the comments.