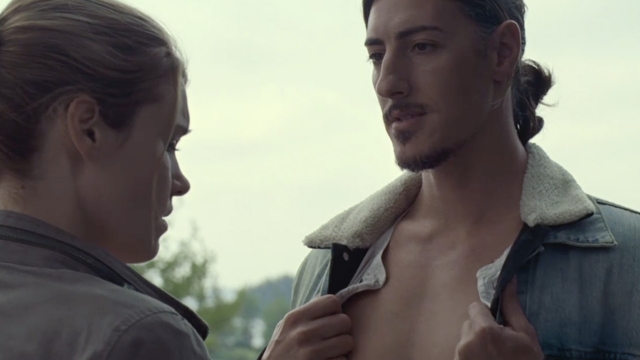 Syfy typically plays a very large role in the San Diego Comic-Con programming scheduling, usually bringing out most, if not all, of their current and upcoming shows to the convention. They take over the Hard Rock Hotel's cafe, they wrap the Marriott with giant billboards for their series, and they have a lot of panels. But is that changing this year?
Eric Balfour, one of the stars of the Syfy series Haven, announced on Twitter that Syfy wouldn't be sending "us" – presumably, the cast of Haven – to San Diego Comic-Con this year, heavily implying that the show won't be having a panel this year.
Sadly @syfy isn't sending us to @Comic_Con this year. We'll miss seeing you all! "@drawanz: @ERICBALFOUR One little month untill Comic con!"

— ERIC BALFOUR (@ERICBALFOUR) June 11, 2014
However, this isn't the show's first year to miss SDCC. The series received its first Comic-Con panel last year, although it began airing back in 2010 (though there was still a Haven party offsite in both 2012 and 2013). We could still see another party to promote the show at this year's event, or some other presence.
Additionally, we also know thanks to co-executive producer Craig Engler via Twitter that Z Nation won't be receiving a panel at this year's Comic-Con. The zombie show premieres on Syfy this fall, and was considered a good bet by many to offer SDCC-attendees a first look at the show, similar to the treatment that Helix received in 2013 before its official debut. Engler mentioned that it's "too soon" for a panel for Z Nation
Got a SDCC hotel yesterday and panel conversation today. It's on.

— Craig Engler (@craigengler) June 10, 2014
@kerrydixon Alas, no, this one is for Kickstarter. Too soon for a Z Nation panel.

— Craig Engler (@craigengler) June 10, 2014
However, all hope is not lost for fans of Syfy shows. Grant Bowler, who stars in Defiance, told a fan on Twitter that he'll be at San Diego Comic-Con this summer. Although this isn't direct confirmation of a Defiance panel, it's very close.
"@HollyGarcia87: @GrantBowler Can't wait to see s2! I hope you will be at @Comic_Con this year. Btw, loved the movie Remains :)" Sure will

— Grant Bowler (@GrantBowler) June 8, 2014
There's also still no word on returning series Helix or Lost Girl, or what would be first time appearances from Bitten and Dominion.