The weekend starts now, but San Diego Comic-Con never rests. Today's UTT is full of swag, exclusives and artwork you won't be able to get anywhere else but SDCC. And good news for video game fans, as a big upcoming RPG looks to have a nice presence at Comic-Con.
Don't forget to check our Offsite Event calendar, presented by Eventbrite. New events added daily.
Here's the news you might have missed:
Looks like Penguin Books will be giving away some books during SDCC, according to a couple of tweets from the publisher's Associate Director Marketing, Social Media & Reader Experience, Colleen Lindsay: The novels The Golem of Hollywood by authors Jonathan Kellerman and Jesse Kellerman, and Maplecroft: The Borden Dispatches by Cherie Priest.
Jesse & Jonathan Kellerman fans! Look what we're giving away on Fri & Sat at #SDCC14! @penguinusa pic.twitter.com/9zb9jnMFNK

— Colleen Lindsay ☕️🐈‍⬛ (@ColleenLindsay) June 19, 2014
Hey @cmpriest fans! Look what we're giving away at #SDCC14! Stop by the Penguin booth #1028 & grab one! #Penguincon pic.twitter.com/OoXvXDpuze

— Colleen Lindsay ☕️🐈‍⬛ (@ColleenLindsay) June 20, 2014
Icon Heroes will have the She-Ra Sword of Protection Letter Opener as an SDCC exclusive. Limited to 1500 pieces and made of zinc alloy metal, the sword, based on the Filmation television series, measures 7"H x 1.4"W x .3"D and weighs 3 oz.  It will be available at the Action Figure Xpress booth, #3345.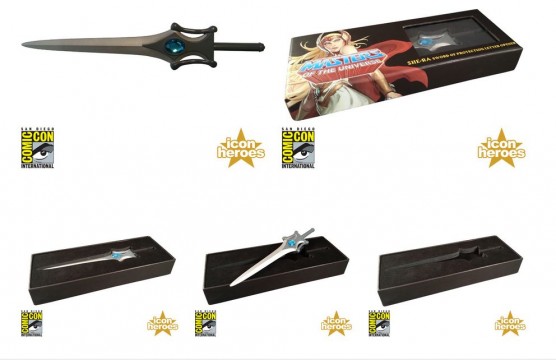 Per a post on BlizzPlanet.com, Insight Editions will be showcasing its upcoming Art of World of Warcraft artbook at its Comic-Con booth, #1318.
Two more Alex Ross bits for you, both courtesy of art dealer Sal Abbinati. First, Abbinati tweeted a picture of the Alex Ross SDCC variant sketchbook, featuring Masters of the Universe:
New- Alex Ross hardcover variant #SDCC2014 sketch book@Comic_Con @thedailybeast @GeekTyrant @heroinitiative pic.twitter.com/hOBcfQtEx7

— Sal Abbinanti (@SalAbbinanti) June 19, 2014
And then this fantastic Fantastic Four print from Ross, which will also be available at the convention:
New -Alex Ross Fantastic four print for #SDCC2014 #comics @headgeek666 @MYGEEKTIME

— Sal Abbinanti (@SalAbbinanti) June 20, 2014
Artist Ale Garza will have this signed and numbered limited Spiderman vs. the Sinister Six print available at the convention, per a post on Instagram: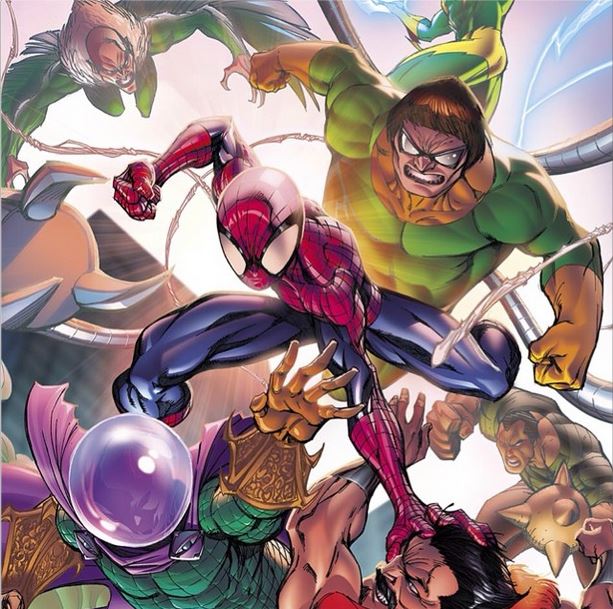 BioWare producer Cameron Lee tweeted he will be at SDCC next month, in support of the upcoming video game Dragon Age: Inquisition. The company had previously announced the game would be making an appearance at Comic-Con with panels, activities and "the return of the Dragon Egg Hunt."
https://twitter.com/Cameron__Lee/status/479039500157325313
Bleeding Cool posted a pic of a AD&D-influenced variant cover for the Eisner award-winning Chew. It's limited to 1000 copies and for purchase at writer John Layman's table at the convention. Head on over to the post to see the whole pic, but here's a tease: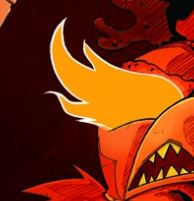 Are you a Yu-Gi-Oh! card player? Then check out this pic of an exclusive mat that will be available at SDCC, posted on the official Yu-Gi-Oh! Trading Card Game Facebook page. Others will be available at GenCon and Yu-Gi-Oh! Day.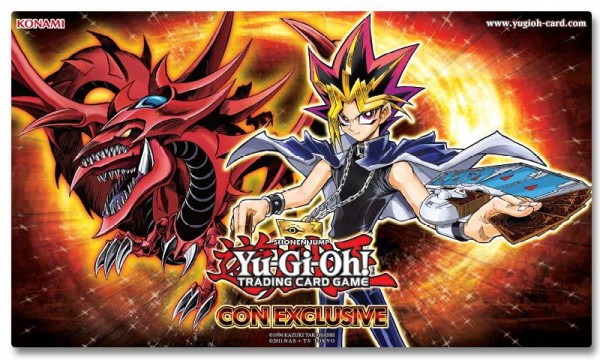 Are you so excited about finding out more about Funko's 86 San Diego Comic-Con exclusives? Well, you may not have to wait much longer. The toy company posted on its Facebook page, urging fans to "like and share this post if you want us to start revealing our Funko San Diego Comic-Con Exclusives on Monday." You can view the list of already-revealed Funko exclusives in our Funko master list.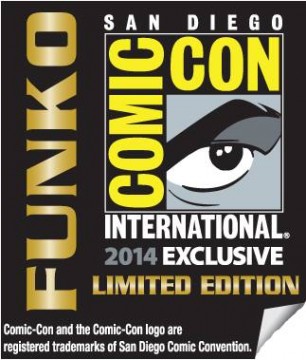 Anything we missed? Let us know in the comments, drop us a line or tweet us at @SD_Comic_Con.