The biggest news of the day may be that DC may be unveiling its entire cinematic film universe schedule at Comic-Con, but that doesn't mean it's the only news today. We've got word about SDCC t-shirt preorders, exclusives including how to get your hands on a Naruto statue and a Stan-Lee-approved children's book, lots of news on Star Wars, X-Men, Halo Nightfall, how you can be a part of the magic of Sharknado 2 at Comic-Con, and even more. And don't forget to check our Offsite Event calendar, presented by Eventbrite.
Here's what you might have missed:
The newest addition to the Stan Lee Kid's Universe imprint, Dex T-Rex by Katya Bowser, will be introduced at San Diego Comic-Con according to ComicBook.com.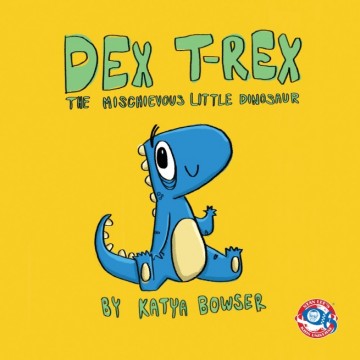 Comic-Con t-shirts will once again be available for pre-order, according to a new blog post on Comic-Con International's Toucan Blog. CCI also announced that this year's Souvenir Book cover will be unveiled soon, and the artwork this year is done by Jim Lee. You can read more about what else CCI will be unveiling in the next six weeks on the Toucan Blog.
A first look at artist Alex Ross' Captain America piece, done for SDCC, was revealed on Twitter:
New-Alex Ross Captain A,Erica piece for SDCC 2014@MYGEEKTIME@jpalmiotti #CaptainAmerica pic.twitter.com/h3IY4lDHC5

— Sal Abbinanti (@SalAbbinanti) June 11, 2014
Chet Phillips' new book Childhood will be available at Comic-Con. The hand-bound book features "Japanese styled illustrations paying homage to nostalgic activities and toys."
"Childhood" book now available in the @chetart online store and next month at #sdcc2014 http://t.co/I2RP0gSufe pic.twitter.com/JmkOkmWjkV

— Chet Phillips (@chetart) June 11, 2014
Comic book artist Todd Nauck, who had previously confirmed his attendance at SDCC, announced on Twitter that he will be accepting commissions and prices will be the same as they were at previous conventions; his most recent price list is available on his blog.
@domininaldo1981 At this time, yes. Stay tuned to http://t.co/V1qAZRrWF6 for updates to my con specs and information.

— Todd Nauck (@ToddNauck) June 11, 2014
The Free Babylon 5 campaign announced on Twitter that it will have items available on the freebies table at SDCC.
Alas, no fan table at SDCC for the #FreeBabylon5 campaign. Will still have items on freebie tables. Please donate. http://t.co/oBrOS1GKA8

— FreeBabylon5 (@FreeBabylon5) June 11, 2014
The fan-made Star Trek romantic comedy film, Free Enterprise, will be debuting at San Diego Comic-Con, according to an article on io9.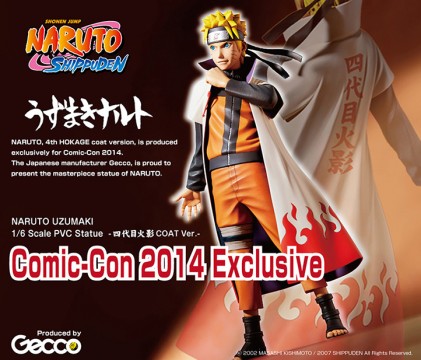 Artist Patrick Ballesteros posted a sneak-peek on Instagram of a Doctor Who print he's working on for San Diego Comic-Con.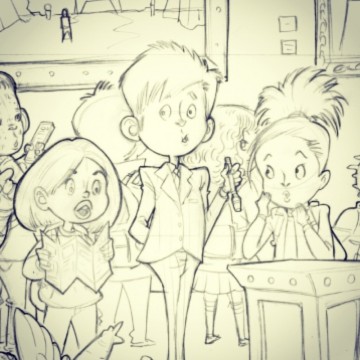 The NinjaBot unveiled via Twitter its SDCC exclusive, a limited edition Godzilla print, with only 40 available to attendees on a first-come, first-serve basis.
Stoked to finally show off our SDCC Limited Exclusive Print! Only be 40 available @ table SP P11 #Godzilla pic.twitter.com/VfhMDSpO1S

— Arnel Baluyot (@theninjabot) June 12, 2014
According to an article on Polygon, attendees will be treated to news of Halo Nightfall, the digital series coming to Xbox. The article states that video game developer "343 will reveal more about how the show and the game will interact" at SDCC.
The Hero Initiative and Paradise Comics have organized a CGC Signature Series signing event at Comic-Con International, with proceeds going to charity. Get your comics signed by creators Amanda Conner, Chuck Dixon, Kevin Eastman, Dave Gibbons, Sina Grace, Brian Haberlin, Dan Jurgens, Ken Lashley, David Lloyd, Danny Miki, Denny O'Neil, Jimmy Palmiotti, and Chip Zdarsky. Comics must be received, by mail, by Monday, July 7th. You can find more information on the page about the event.
Star Wars fans will be able to pick up the new novel Star Wars: A New Dawn for free during select times at Comic-Con, according to a post on the Star Wars Books Facebook page. Author John Jackson Miller will also be on hand for signings. Here's a view of the cover and a description from the Facebook post: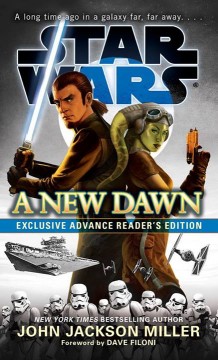 Though the final book doesn't hit shelves until September, the promo edition of A NEW DAWN will contain the full novel, as well as excerpts from STAR WARS: TARKIN, STAR WARS: HEIR TO THE JEDI, AND STAR WARS: LORDS OF THE SITH.
In other Star Wars Books news, publisher Del Rey tweeted that we should expect to see news of its panels and appearances soon.
@ryanweiss1225 We'll announce our @DelReySpectra #SDCC author attendees and panel plans soon.

— Star Wars Books (@DelReyStarWars) June 12, 2014
In even more Star Wars news, the author of Star Wars Rebels: The Visual Guide, Adam Bray, announced that he'll be signing copies of the book at the convention.
Indeed! I will be at SDCC, signing for SW Rebels Visual Guide RT @PeteMorrisonLR will you be at San Diego Comic-con doing any promotion?"

— Author Adam Bray (@authoradambray) June 12, 2014
 More Alex Ross news, Sal Abbinanti, Ross' art dealer, tweeted a new '70s X-Men print that will be available at Comic-Con.
New- Alex Ross- 70's X-men" for SDCC 2014@headgeek666 @MYGEEKTIME @morrowchris #XMen pic.twitter.com/cXsBqivT1Y

— Sal Abbinanti (@SalAbbinanti) June 11, 2014
Adult Swim's Fun House will be returning to San Diego Comic-Con again this year, it was revealed in an article in Variety. This year's fun house will be a "two-story Meatwad-shaped planetarium dome" called The Meatwad Full Dome Experience.
Apparently today is convention confirmation day!
I'll have a table at SDCC, Fan Expo Canada, and New York Comicon. Woooo!

— Jim Zub (@JimZub) June 12, 2014
Evil Ink Comics will also be an exhibitor this year, with signing information still to be announced. To keep up with all of their information, follow the Facebook event page.
Are you a Sharknado fan (come on, don't lie!)? Well, if you've also got some artistic talent, then today might just be your lucky day. The Asylum, the studio behind both Sharknado and Sharknado 2: The Second One, will be featuring artwork relating to the movie at their booth at Comic-Con. Those interested in submitting pieces can find more information on the studio's tumblr, and the winning piece will also receive $500. [Thanks, Armimus Naugin!]
Want to be Geek & Sundry's official Comic-Con photographer? The company asked interested photographers to e-mail their portfolios.
Want to be @GeekandSundry's official SDCC 2014 photographer? Send us a line with your portfolio: info[at]geekandsundry[dot]com

— Geek & Sundry (@GeekandSundry) June 13, 2014
Anything we missed? Let us know in the comments, drop us a line or tweet us at @SD_Comic_Con.