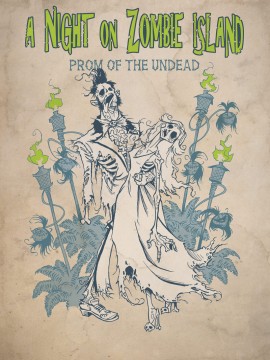 [UPDATE] Additional perk packages will go on sale on Monday, June 9, including single tickets to the prom and all-new packages. The three current Prombie packages (listed below) will only be available through Sunday, June 8, and in addition to the various listed perks, also include "two drink tickets, food, and goodie bags". So if you any of the current packages appeal to you — make sure you snag yours now.
The party will take place from 6PM-10PM, and we've added a photo of this year's venue below!
[PREVIOUS] As we previously reported, the 8th Annual Zombiewalk, which takes place every summer during San Diego Comic-Con, is doing things a little differently this year. The event, and its after-party, are a fan favorite for hundreds of attendees, but after the traditional sponsor FEARnet recently closed down, the event has had to turn to Indiegogo to crowdfund this year's party.
The second round of funding is currently underway, with most of the money raised going towards the zombie-themed after-party. This year's Saturday night event is titled "A Night on Zombie Island: Prom of the Undead", so attendees should plan on an evening of tropical-inspired zombie cosplay, dancing, general mayhem, and fun. The San Diego Comic-Con Unofficial Blog has also learned exclusively that this year's Zombie Prom will be taking place at the The Horton Grand Hotel in the Courtyard and Regal Ballroom from 6PM-10PM, making it just a short walk away for attendees on Saturday, July 26, after a long day at the convention center.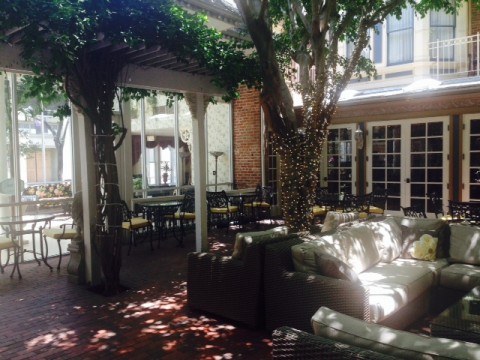 Tickets to the party are currently only available through the Indiegogo campaign, with packages including the following available:
Solo Prombie Package ($115): 1 ticket to "A Night on Zombie Island", 1 event t-shirt, 1 limited edition event poster
Prombie Date Package #1 ($120): 2 Tickets to "A Night on Zombie Island", 2 18×24 glossy event posters
Prombie Date Package #2 ($130): 2 Tickets to "A Night on Zombie Island", 2 event t-shirts
Additional, single tickets will go on sale at a later date. Attendees can find more information about the party on the Indiegogo campaign, or on our event page.
Will you be attending this year's event? Let us know in the comments.