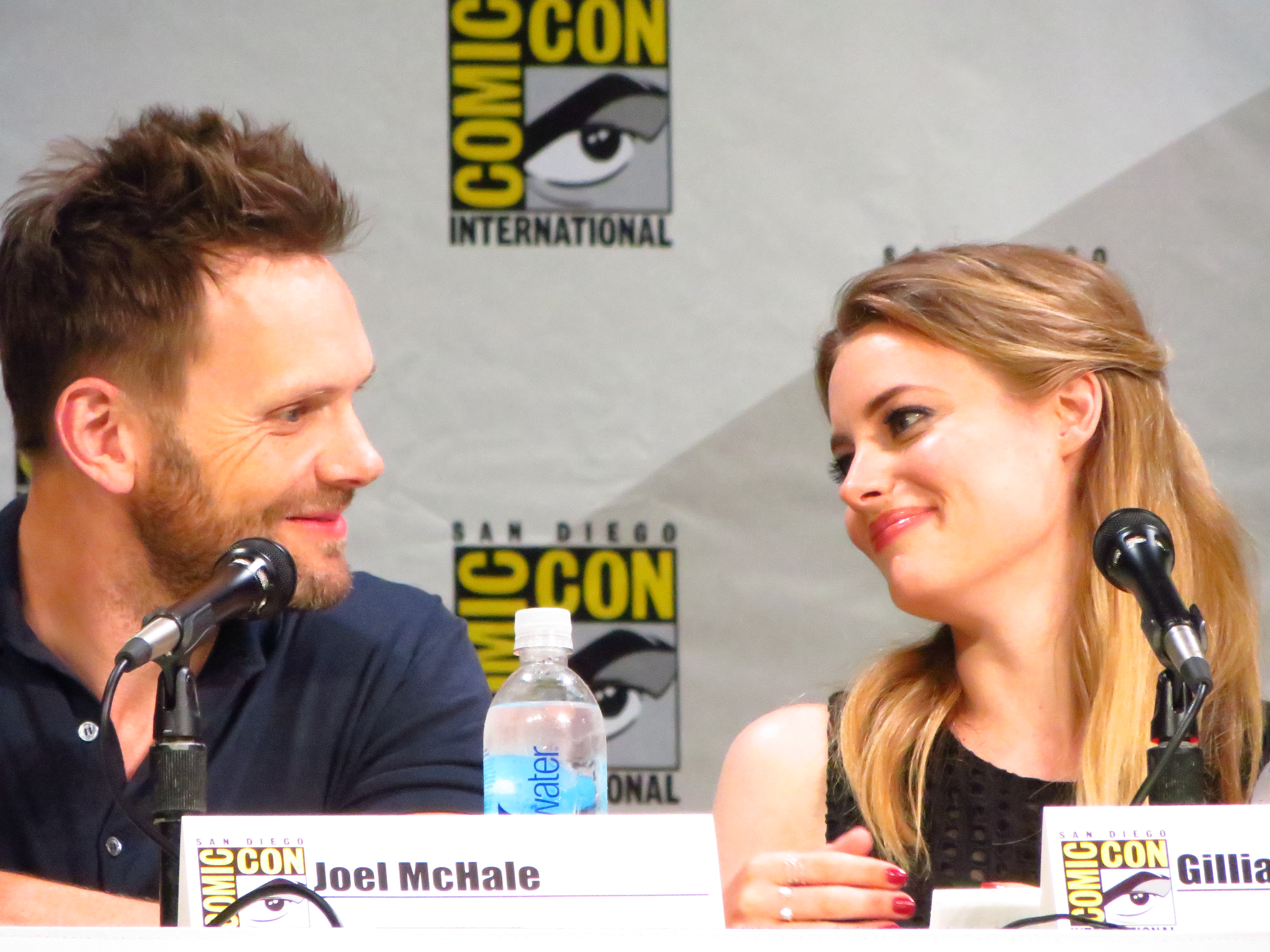 On Thursday, July 24, Community cast members Joel McHale, Gillian Jacobs, Jim Rash, and Dino Stamatopoulos as well as Executive Producers Dan Harmon and Chris McKenna, took to the stage on Ballroom 20.
This was a big moment, as most people (including us) had counted the show out completely for an appearance at San Diego Comic-Con this year. After being cancelled by NBC, its very-late-June-survival thanks to Yahoo! Screen, likely meant that it missed the cutoff point to allow it to apply to appear at Comic-Con this year. However, thanks to TV Guide, attendees once more got to celebrate with the crew of Greendale to find out more about just what's in store for season six (and a movie).
The panel was full of laughs, with Stamatopoulos kicking things off by trying to shill his graphic novel Trent to attendees, which became the running gag of the entire panel.
Harmon remained tight-lipped on just which cast members will be returning for the upcoming sixth season, due out "sometime after Christmas" — likely setting its debut sometime in 2015. Just as with network television, the series will be airing a new episode weekly. The only difference in the online platform, according to Harmon, is that "you'll be watching Community where you always watched it, only now it's legal".
Here's a look at some of the highlights from the panel:
https://www.youtube.com/watch?v=qR5IvPO
And here are some photos from the panel:
Did you attend the Community panel at Comic-Con? Let us know in the comments.