Every year The San Diego Comic-Con Unofficial Blog reflects on the week that was and highlights the top moments of SDCC. As with last year, we've asked each of our team members to come up with their favorites and describe in their own words what made each so special.
Take a look below to see what the Blog's top moments of 2014 were, and see if they line up with your own.
Kerry Dixon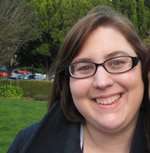 There were a lot of high points for me at this year's San Diego Comic-Con (mostly meeting our readers and Nerd HQ – and you can find my full review over here), but if there's one thing that's going to stick with me for years to come, I think it's going to be an experience that, although it didn't really work out, offered me a totally different glimpse into the convention world.
See, I decided (like a crazy person) on Friday night that I was going to brave the Ballroom 20/General line overnight again for a chance at the Avengers: Age of Ultron signing, which was holding a random autograph drawing at the Marvel booth. So often, we get into our own familiar patterns at Comic-Con, and don't branch out into trying new things. While I've certainly been on the exhibit floor at SDCC before, I'm definitely at Comic-Con for the panels, and that's what I know how to do: I'd never lined up specifically for the exhibit floor, I'd never tried for a ticketed autograph signing, and I'd never experienced the mayhem of Sails Pavilion first thing in the morning. Shawn "The Con Fluence" Marshall was kind enough to take me on a dry run of the route I'd be taking in the morning once doors opened at 6:30, and that guidance plus my own crazy dedication got me pretty close to the front of the line first thing Saturday morning in Sails Pavilion.
Where I spent the entire morning with exclusive hunters, who I had nothing in common with. These were not my people. They weren't into panels or TV! What was I supposed to talk to a group of people who were excited about Bandai and Hasbro about?
A lot, as it turns out. The boredom of sitting in lines often leads to conversation, and I wound up talking to an amazing group of people while we waited, learning a lot about their version of Comic-Con, and getting an insight into the con I'd never experienced before. I didn't wind up getting the autograph signing (or even getting a chance to draw – but I did make it in before the line was capped, and for that alone, I'm proud of myself), but I feel I have a better understanding of how the attendees who are into exclusives view the con, and that's something I'll remember for a lot longer than a panel.
I'm sitting with all the hardcore collectors listening to them strategize. I just wanna see actors. I do not belong in this line.

— Kerry (@kerrydixon) July 26, 2014
I lied. These are totally my people. This is the most fun I've been having all weekend.

— Kerry (@kerrydixon) July 26, 2014
Sarah Lacey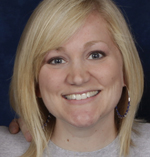 It's difficult to narrow such an filled weekend down to one favorite moment. The Enchantment Under the SDCC party was less 'work' and more fun than I anticipated, the Ben & Jerry's beer/ice cream fusion at the Wire Cafe was a delight, and taking selfies with a few admired celebrities is near the top. But my top moment of the weekend is probably spending the entirety of Thursday in Ballroom 20. Our group had great seats, making even the snooziest of the snooze-fest panels tolerable, possibly even enjoyable. The pilot for Scorpion (or is it, </ scorpion>?) was better than I thought it would be. TV-Guide's Community panel was so hilarious, I was in tears. Dan Harman probably needs to see a doctor for his "throat thing" but it's entertaining, to say the least. Teen Wolf — the panel I was most excited to see — delivered on all levels, including beautifully produced swag in the form of the show's 'Beastiary'.
You risk missing a lot if you sit in one room all day, but you can also find surprises in the 'sit-through' panels and the people around you. Plus there's the small joy I get from turning people away as they try to get closer by snagging my seat between each panel.
Shawn Marshall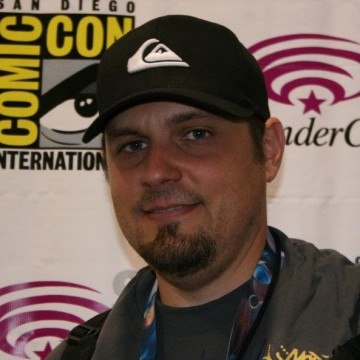 It seems each year I leave Comic-Con feeling that this was my best SDCC ever. I know that this makes no logical sense, but the feeling is here once again.  I had an absolute blast at this year's show and although it was my 62nd con in approximately 18 months, it provide so many moments that could become my top moment of 2013 or 2014. Attending SDCC is an amazing privilege that few can enjoy and it's because of that reason that we try to seeas many sides of the show as possible. As such, the challenge is great to pick a single moment: Getting our Hasbro? Biz Markie leading a Hall H singalong with Channing Tatum, Christina Applegate and Guillermo del Toro? Winning the Guardians of the Galaxy Collector minifigure? As with every SDCC I've attended, there's 20 or so moments that rank as amazing to me. That being said, the nature of this assignment is to pick one.
Being huge fans of Arrow, the Saturday night WB DC TV panel was high on our list from the beginning. Despite wanting to see it very much, we're not the type to spend hours in line and so we hoped there'd be a big clearing of Hall H after the Marvel panel concluded so we waited until 7:30 PM to enter the ominous Hall H chutes. Although the line was extremely long, after only 30 or so minutes we were in!
Immediately we were greeted with WB DC canvas bags filled with goodies like a t-shirt, popcorn, water, comic and button. Soon Stephen Amell took the stage and the room buzz. The next four hours were a blur of excitement with three pilots, the largest Hall H panel ever, character announcements and a moment where all the inhabitants of H sat in the center of a Flash vortex as the character zoomed around the 180 degree screens of the venue. Most importantly, each speaker that took the stage emitted an excitement and pride in the work they are doing that was palatable. We left feeling excited and appreciated…and thinking, once again, this would only happen at Comic-Con.
Lisa McDowell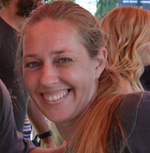 Here I am being asked to choose just one favorite moment from this year's con, and oh, the choices!  I have several experiences this year which stand out in my mind as being top, so making a choice can be a difficult task.  If you had asked me a few days ago I would have answered without hesitation that the History Channel Vikings offsite signing, meeting and chatting with the wonderful artist John Picacio and meeting Sal Abbinanti were my top picks. However, after reflecting on my time spent at Comic-Con another choice has moved into top spot.
I'm sorry Vikings, John and Sal, but spending time with my son at his second Comic-Con and getting to see his wonder and reaction to the cosplay and everything else the con had to offer for him just sets that as top choice for me.
I fully enjoyed the thrill my son had at seeing the cosplay and enjoying his first Nickelodeon Sanjay and Craig panel.  This to me is what Comic-Con is all about.  The wonder, the thrill and amazement of it all.  Seeing the con through my son's eyes was a wonderful experience.  He even pointed out things I would have otherwise missed in my rush and haste to battle the crowds.  Having been going to Comic-Con for many years now I think perhaps the newness and wonder of it all can wear thin sometimes.  Seeing my son's joy at being able to get his photo taken with Star Wars Cosplayers brings back that amazing thrill.
Through his enjoyment, he has given me the gentle reminder that sometimes slowing down and just enjoying the sites, sounds and company of others can turn a wonderful Comic-Con moment into an amazing experience.  This is where I once again state that no matter how many times I attend the con, I am always learning something new.  This year it was my son teaching me the lesson.
James Riley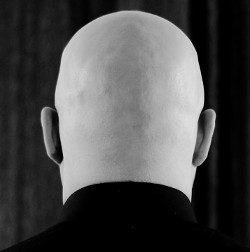 I had a limited amount of time at the con this year due to work. Curse you real life! But I still managed to spend the day in Hall H on Saturday and walk the floor for a few hours on Sunday. It's really should be no surprise that the Marvel panel, and specifically the Avengers: Age of Ultron cast and footage, makes the top of my list. The cast of the Avengers is fun and playful during panels. It's a joy to watch them interact. The footage, which was the first shown anywhere, really blew me away. It was epic, cinematic, full of action, and so many other things. Ultron looked and sounded menacing and creepy. The look of the movie seems to be steps above the first, and the first was no slouch. I can't wait for the first trailer so more people can see what's coming. And really, I just can't wait for next year when we finally get to see Joss Whedon's next chapter. It's hard to imagine that he's getting better, but based on what I saw he clearly is going to top himself.
Jeremy Rutz

To be honest, personally the convention was a bit of a letdown in terms of those big reveal moments which attendees have come to expect over the years. No Fantastic Four reboot reveal, no Jurassic World footage, no DC Cinematic Universe news, no Star Wars Episode VII, no Terminator: Genesis, No Doctor Who, no Disney panel, no Doctor Strange news, no Guardians of the Galaxy screening. And the headscratching programming schedule which put Outlander, Bates Motel, Vikings and Orphan Black in 6A and Sleepy Hollow in 6BCF on Friday. And the near complete lack of anything to see panel-wise (personally) on Sunday. And aside from the Assassin's Creed Experience, and the Gotham zip line, the offsites were pretty lackluster. Heck, even Homer's Dome couldn't open up on time. The standards were there and all well and good – the Petco Interactive Zone, the Xbox Gaming Lounge and the Nintendo Gaming Lounge – but it really did feel like this year's Comic-Con just checked off a list of essentials but not much else.
Saying that, I have to say just meeting all of our readers and podcast listeners was the best, especially our Enchantment Under The SDCC party on Wednesday, which was a marked improvement over last year. It was so great to be stopped in lines and while walking around SDCC by readers who thanked us for the help we've given them in preparing for this year's Comic-Con. It's gratifying to know what we're doing really does make a difference, since that's why we do what we do here. It's also encouraging to me personally that, after four years of doing this, it really has a positive impact among the community.
Kim Twombly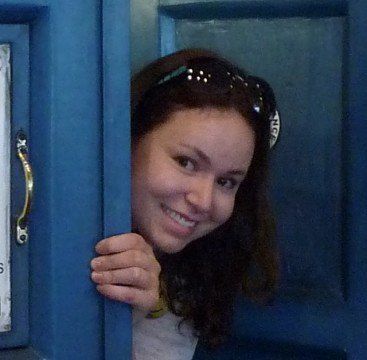 While it's all still a bit of a blur, this year's Comic-Con has been one of my favorites from the past few years. This was my 7th straight year of attending the Con, but the first where I did not have a badge for all four days. This was done on purpose, as I knew being "Outside Comic-Con" meant I needed to try to see as many of the offsite activities as possible. One thing I've learned: there is absolutely no way to do everything, but darnit you can try!
My favorite moments are always taking in the sights of the Con with friends, and roaming around downtown into the wee hours of the morning. We had a great moment of coming across Lee Pace and Andy Serkis visiting the Hall H line early around 2am on Friday morning. We left after taking some photos, as the two actors wandered deep into the line. From other's reports, they ended up staying for over a hour and a half, which was pretty darn cool of them!
As with previous years, Nerd HQ remains a highlight. I spent most of Saturday morning attending panels — ranging from Sesame Street to Robot Chicken — and it was a thrill to see some of my favorite actors and TV series (and Cookie Monster!) in that close setting. I was also lucky enough to attend the Outlander red carpet screening, and watched the pilot episode with the creative team and cast in the theater. What a thrill!  Plus it's a pretty epic show that I will look forward to watching when it starts airing this month.
All in all, I had another epic year of Con and look forward to reliving the fun moments as I look through my photos and read other's accounts of their favorite things.
What were your favorite moments? Let us know in the comments.