After breaking ground late last year in the Gaslamp, construction has begun on the first hotel of the new brand Pendry Hotels. The Pendry takes over the space that was previously a parking lot, located between 5th and 6th Avenues, on J Street.
When it opens, the hotel will feature 317 guest rooms and the expected amount of swanky restaurants, shops, and hotel amenities. The Pendry's opening date is scheduled for summer 2016, but whether or not the hotel will be open in time for Comic-Con next year, or if it's included in the annual convention hotel block and sale, remains to be seen.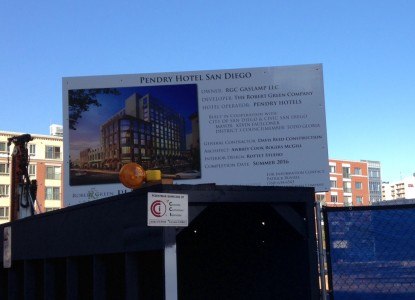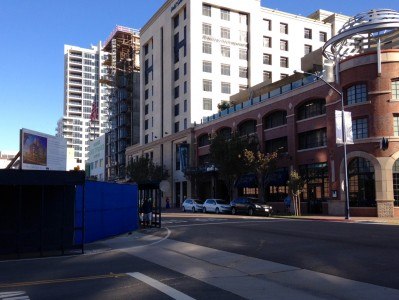 For those lamenting the loss of the parking lot formerly occupying the space — home to such notorious SDCC outside events as the Playboy/True Blood and Playboy/Bates' Motel private parties in the past few years (not to mention the Fringe cows in 2008!) — we are sure they can find a new home venue during Comic-Con this year.
Learn more about the Pendry Hotel on it's website, and check out these renderings of the completed hotel from ACRM Architects: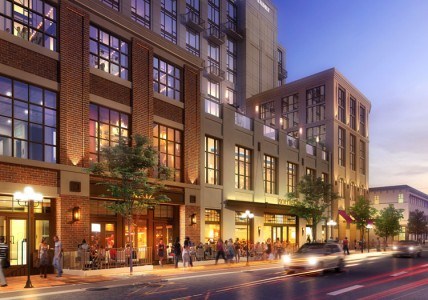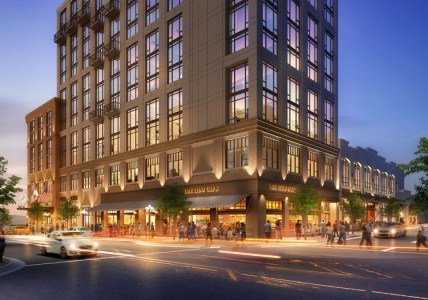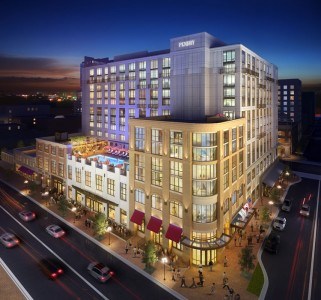 (Photo credit: ACRM Architects)
What are your thoughts on more hotel space being added in downtown San Diego? Let us know in the comments.