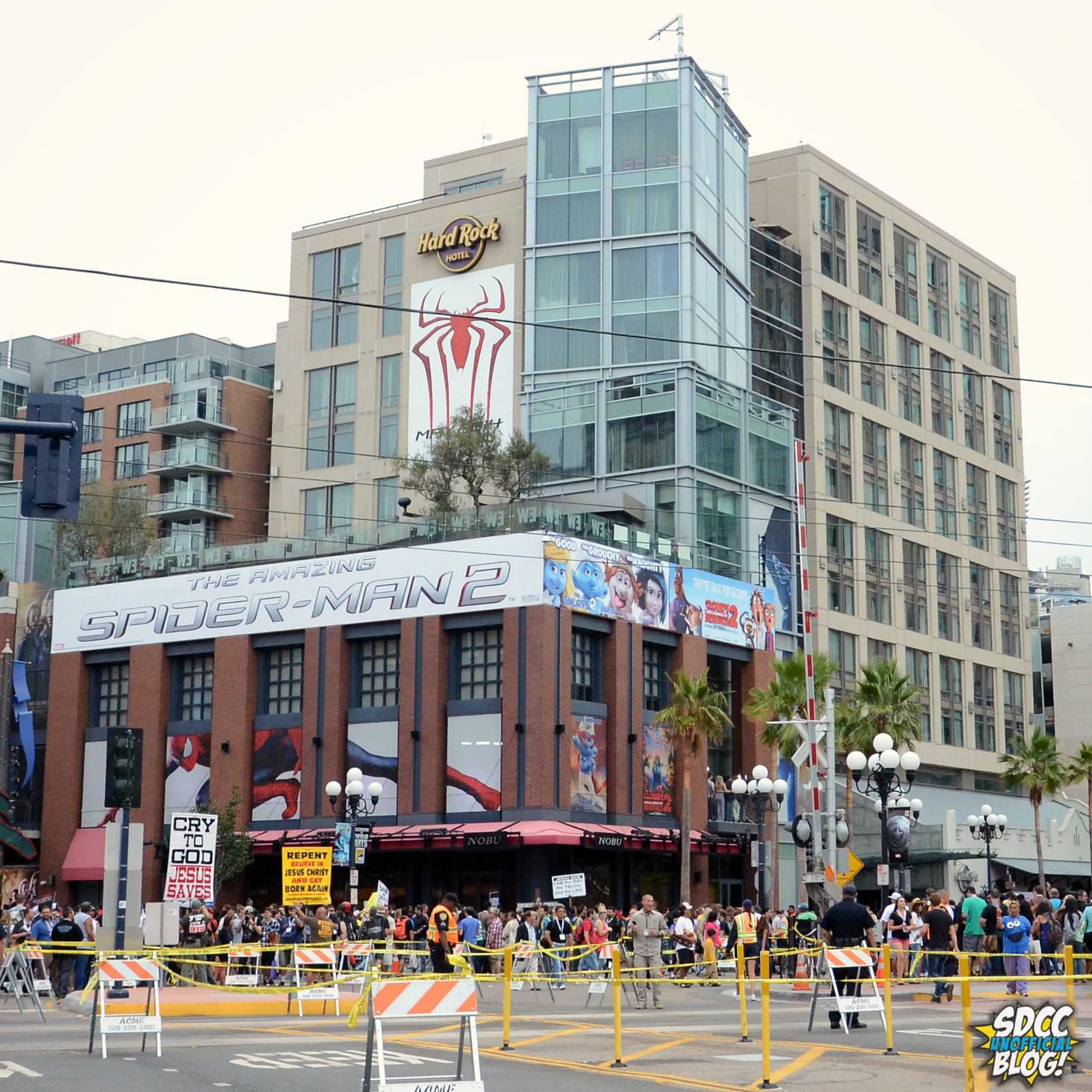 With the new year upon us, many attendees have been left wondering how long they'll need to wait until San Diego Comic-Con Open Registration, and then just when the general hotel sale will start. And we have an answer, at least for part of that question.
We have confirmed with a representative for the Comic-Con hotel sale vendor, Travel Planners, that the general hotel sale will take place on March 24, 2015, at 9AM PT/12PM ET.
There's no official word from Comic-Con International, so it's possible that the date could change – but as of now, Travel Planners is able to confirm the March 24 date for the Comic-Con General Hotel Sale.
This date falls right in line with last year's sale, which took place on April 8, 2014 – but as the convention is two weeks earlier this year, it makes sense that the hotel sale would also be two weeks earlier.
The hotel sale is the best way to ensure that you get a room at Comic-Con. A recent report by the San Diego Convention Center Corporation revealed that CCI holds 59,228 nights at area hotels during the convention – the vast majority of rooms in the area. Those that aren't included in the reserved convention block typically go for extremely high prices, are far out of the area and not included on the Comic-Con shuttle stops, or worse – are offered in error like the current Hotwire situation.
There's still no word yet on when Open Registration will take place, but in the past, it has always happened before the General Hotel Sale. Last year's sale took place on March 15, three and a half weeks before the hotel sale. If Comic-Con decides to follow that same schedule, that could potentially place Open Registration for 2015 on February 28, 2015.
There's also no word yet on how the hotel sale will be run. For the past two years, attendees have entered their top six hotel preferences, in order, and submitted the form to Travel Planners, who then assigned rooms based on priority of time stamp. You can brush up on the process by reading last year's Guide to the General Hotel Sale.
Will you be trying for a room on March 24? Let us know in the comments.
Thanks to Travis McIntyer for the tip.